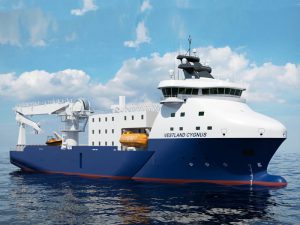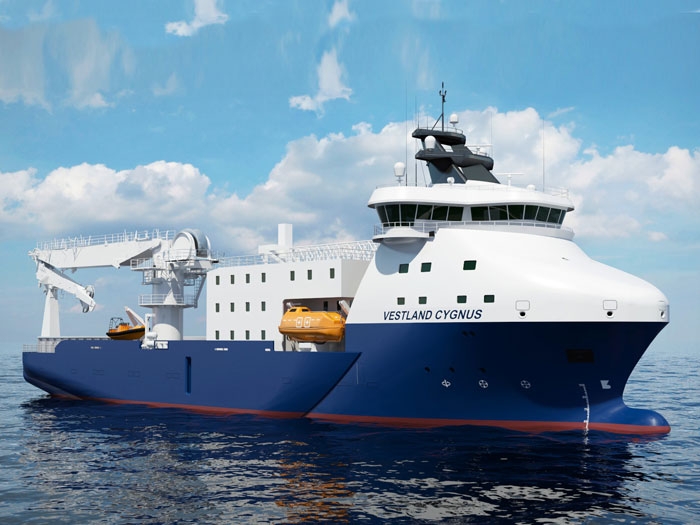 The vessel, the Vestland Cygnus, will be given a 134 person accommodations module, a 100 t/40 m offshore crane and a new walkway system for boarding of wind turbines. Additionally 1.2 m sponsons will be added on either side of the vessel.
The converted vessel will have SPS (special purpose ship) class notation.
The design for the conversion is being provided by Wärtsilä, which provided the original design for the vessel and also supplied a complete electric propulsion system based on the Wärtsilä Low Loss concept with four Wärtsilä 20 engines, as well as an integrated automation system.
Following completion of the rebuild project by the shipyard, the Vestland Cygnus will transport service personnel to and from wind farms. It will be operated by Vestland Offshore, a Norway based offshore service vessel operator.
The conversion is scheduled to be completed by June 2016.
"We have developed several concepts for wind farm service vessels, both for newbuilds and conversion projects, and our design is very suitable for this vessel's new operational profile. We have also worked closely with the Fjellstrand yard for many years on numerous projects and the cooperation between our companies is excellent," says Ove Wilhelmsen, Managing Director, Wärtsilä Ship Design, Norway.
"The new design will enable the transportation and accommodation of a high number of people. It is important that the vessel has very good stability, even in the most challenging sea and weather conditions, so that personnel can safely board rigs or wind mills. We are confident that the Wärtsilä design meets all our requirements," says Hans Martin Gravdal, owner of Vestland Cygnus.