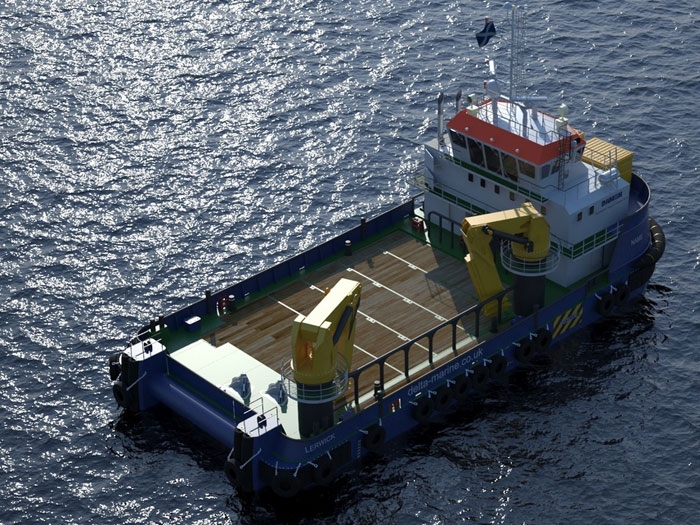 Delta has awarded Damen a construction contract that will see the first of the vessels launched in early 2017. Following fabrication of the hull in Poland, Damen Shipyards Hardinxveld in the Netherlands will complete the final outfitting process.
"For the last couple of years we've been working on this new design with Damen Shipyards Hardinxveld," says Delta Marine General Manager Dave McNaughtan. "We came up with concepts – gave them to Damen, who would put those ideas on the drawing board. They gave their expertise – adding the engineering for example – and then came back to us."
"Client feedback is very important to us," says Damen Shipyards Hardinxveld Managing Director Jos van Woerkum. "It has been great to work so closely with Delta Marine to develop this new design."
"Damen are very good at developing their vessels," continues Mr. McNaughtan. "Even their established vessels like Multi Cats and Shoalbusters are continually getting better."
The new design has evolved from the Multi Cat.
"We have changed the design by moving the wheelhouse forward and leaving the aft deck open," says Mr. McNaughtan. "We've managed to keep it under the 500-tonne mark. This was a critical factor – one that will help keep the costs down."The Renewables Service Vessel 3315 will be able to take on a lot of the work larger offshore construction vessels currently perform, says Mr. McNaughtan.
"We'll have full DP2 capability and, with such a wide deck, we'll be able to fit a cable lay carousel, work class ROVs or cable trenching machines," he says.
The vessel will also be fitted with two large HS Marine cranes and a 4-point mooring system.