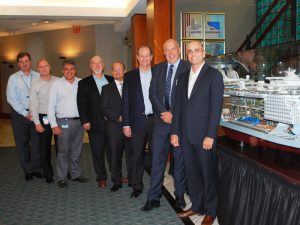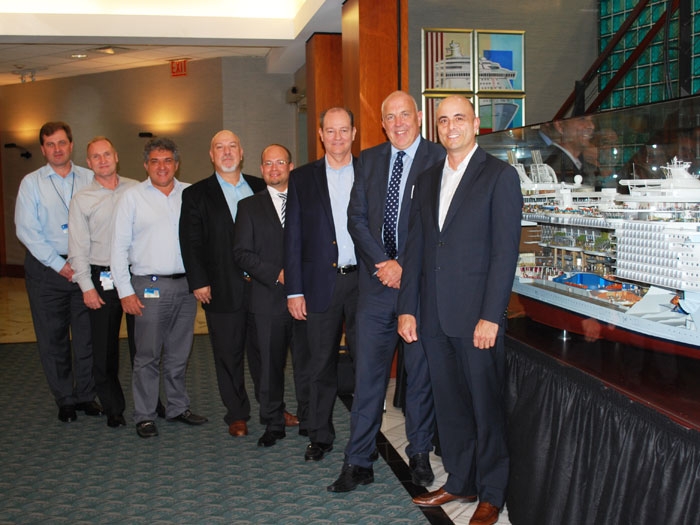 The contract covers the retrofit of a total of 30 turbochargers aboard the four cruise ships – two operated by Royal Caribbean International, and two operated by Pullmantur, a wholly-owned RCCL subsidiary — along with attachment kits and technical support.
The vessels Grandeur of the Seas and Enchantment of the Seas are each equipped with four 12V48/60 MAN engines and will be retrofitted with a total of sixteen TCA55 turbochargers.
The vessels Horizon and Zenith, each equipped with two 9L40/54B and five 6L40/54B engines, will be retrofitted with a total of four NA40/S and ten NA34/S turbochargers.
"This turbocharger upgrade will not only boost engine performance but also extend engine life and support the entire operation both from a technical and cost perspective," said Wayne Jones, Senior Vice President and Head of MAN PrimeServ Diesel, speaking at RCCL headquarters in Miami, FL. "In the end it's an investment in sustainability."
Gregory Purdy, Senior Vice President, Marine Operations, Royal Caribbean International, said: "Our ships are the best and most innovative in the world. Thus we are always eager to explore new solutions to increase their performance. We put high expectations on this turbocharger upgrade."
"Our fleet has an outstanding reputation; our customers always expect the best vacation experience. To meet and even exceed this expectation we need reliable partners with focus on sustainability" said William Baumgartner, SVP Global Marine Operations at RCCL.
"RCCL's vision is exactly what we strive to achieve: to exceed our customer's expectations and this is exactly what we hope for in this project," said Wayne Jones.
Installation of the first retrofit will take place aboard Enchantment of the Seas in December 2015 during its regular sailing schedule between Florida and the Bahamas. Each installation will take approximately 10 days per engine.
The project is being handled from MAN PrimeServ Turbocharger HQ in Augsburg,Germany, in close collaboration with the local MAN PrimeServ Diesel team in Fort Lauderdale, FL.