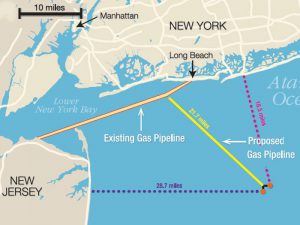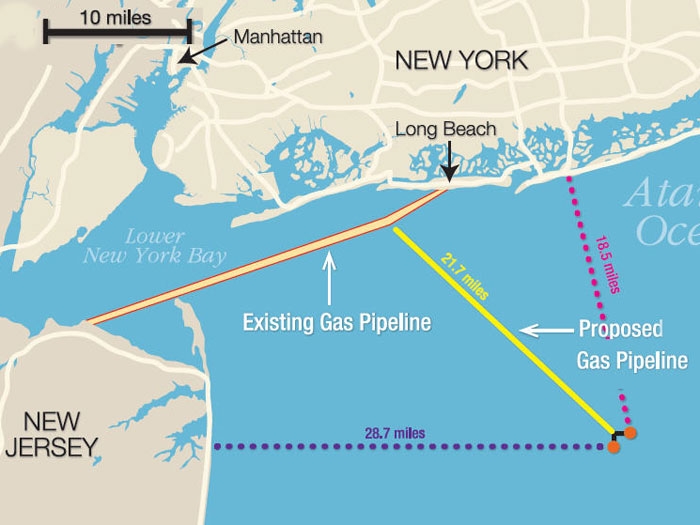 The project, which had been proposed by Liberty Natural Gas, LLC, required approval from both Governor Cuomo and New Jersey Governor Christie under the federal Deepwater Port Act.
Governor Cuomo detailed his full position in a letter to the U.S. Maritime Administration.
"My administration carefully reviewed this project from all angles, and we have determined that the security and economic risks far outweigh any potential benefits," said Governor Cuomo. "Superstorm Sandy taught us how quickly things can go from bad to worse when major infrastructure fails – and the potential for disaster with this project during extreme weather or amid other security risks is simply unacceptable. Port Ambrose would also hinder the local maritime economy in a way that negatively impacts businesses throughout Long Island, and that is simply unacceptable. This is a common-sense decision, because vetoing this project is in the best interests of New Yorkers."
The Deepwater Port Act requires approval from the governor of each adjacent coastal state before a deepwater port license is issued. For the Port Ambrose project, both New York and New Jersey are adjacent coastal states.
Governor Cuomo's review found that the project posed inherent and unanswered security risks to the region. The potential for catastrophic impacts during extreme weather events was also found to be unacceptable. Additionally, the project posed significant disruptions to commercial and recreational maritime activities, and would also have interfered with a critical off-shore wind power project proposed by the New York Power Authority.