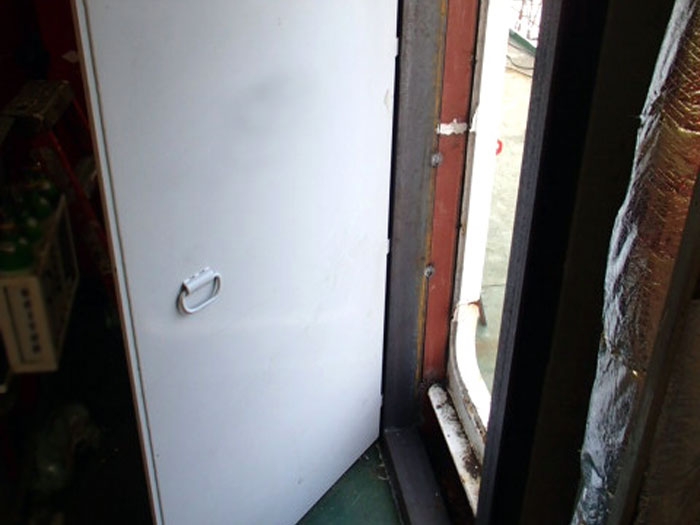 Whereas the Citadel Access Protection (CAP) SPS panels, which make up a door, are clamped in place from the inside to form a safe haven for the crew, these lockable doors are secured from the outside to protect sensitive areas of a vessel, in the event of hostile intruders.  With no visible lock, the SPS security doors have a detail free, clean flat surface.  SPS doors and panels provide six times the protection from impact loads, explosions and projectiles than equivalent steel and 75% more ballistics protection.
Ian Nash, Business Manager, SPS Marine and Offshore, says, "This innovation was in response to a client's request to protect vulnerable areas.  The permanently fitted security doors take seconds to secure from the outside.  This allows the crew members to shut down areas of the vessel before taking refuge.  Eighty vessels have been fitted with SPS CAP security panels and doors to date."
A recent order from Fleet Management Europe Ltd brings their total to five vessels under their management, which have been supplied with SPS CAP door panels.  More orders are expected to follow, says IE.
SPS CAP security doors and panels can be made to suit individual requirements—size, weight and door thickness can all be tailored.  By altering the thickness of the SPS panels (steel and polyurethane) their performance can be altered to meet specific safety criteria.