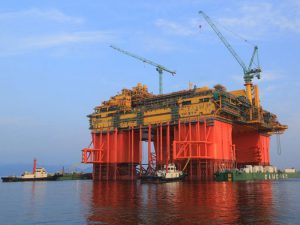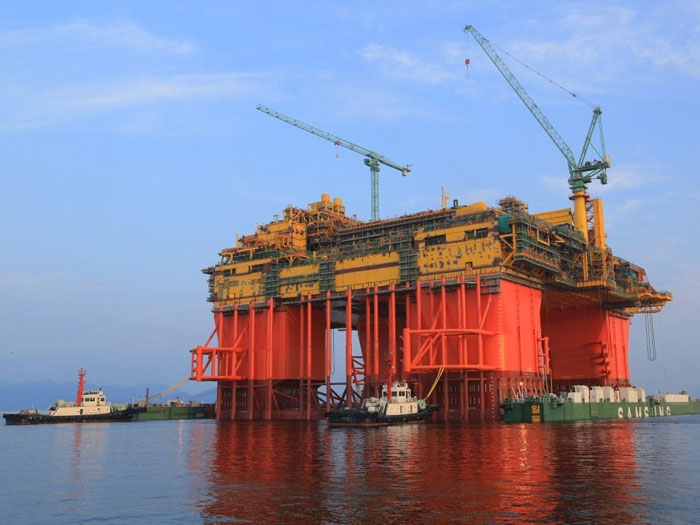 The semi-submersible is the central processing facility (CPF) for the Inpex-operated Ichthys LNG Project offshore Western Australia,
The 150 m x 110 m central processing facility (CPF) processes the product received via flexible risers from production wells, separating it into gas and condensate.
A floating production storage and offloading (FPSO) facility receives the condensate which it stores and offloads onto tankers for shipping and export.
The gas is delivered via pipeline to an onshore gas liquefaction plant that extracts condensate and LPG then cools and liquefies the remaining gas.
Inpex President Director Australia Seiya Ito called the successful launch of the CPF one of the project's most significant achievements.
"To see this enormous facility in the water is a testament to those who have worked for years to make it a reality," Mr. Ito said. "This milestone is a clear demonstration that the Ichthys LNG Project is making good progress and that we are working in an excellent spirit of cooperation with our Korean contractors."
"The operation was completed within two days in the safest conditions," said Managing Director Ichthys LNG Project Louis Bon. "The CPF is now berthed quayside at the shipyard where work is continuing to lift and install the living quarters and integrate and commission all equipment in preparation for the CPF's sail away. All teams are working together in a very efficient manner to achieve our next targets."
Once completed, the CPF will be towed 5,600 kilometers to the Ichthys Field in the Browse Basin, where it will be permanently moored for the life of the Project – more than 40 years.
Time lapse video of CPF under construction