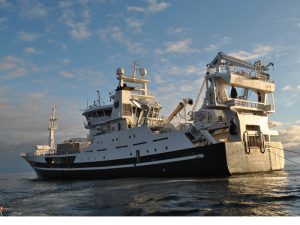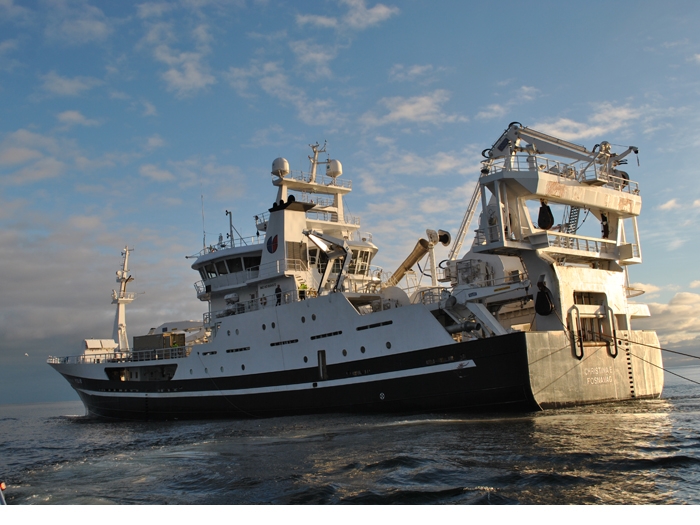 A growing number of laid-up OSVs and sweeping job cuts in Norway's offshore sector present major challenges to the owners and operators of some of the most sophisticated offshore vessels in the world. Numbers change on a regular basis but, by mid-October, about 70 offshore vessels of various types were laid up, and more would be idle in the coming days, analysts predicted.
The Norwegian economy is, of course, heavily dependent on offshore energy but in good times, the country has been prudent with proceeds. Its sovereign wealth fund is the largest in the world. And the Norwegians are used to riding the peaks and troughs of energy prices with pragmatism. Adjusting to downturns is painful in the short run, but part of life.
Norway's west coast offshore cluster, located around Aalesund and Fosnavåg, is home to a bunch of blue-chip names involved in every stage of servicing North Sea energy companies. According to Per Erik Dalen, Chief Executive of Campus Aalesund—an educational hub at the center of the cluster—the region is home to no fewer than 13 ship design firms, 20 ship operators and 169 equipment suppliers.
Vessels currently under construction include a deep-sea mining vessel for De Beers at Kleven Shipyard in Ulsteinvik and what ABB claims to be the most sophisticated cable layer, also contracted at Kleven, for high-voltage cable installation. Across the bay, ship design and offshore builder Ulstein has just launched the design for a new multi-function vessel specifically targeting energy firms seeking to cut CAPEX and OPEX.
The company's S182, a shallow vessel aimed at the South East Asia, Middle East and African markets, is designed as a platform which can be adapted for a range of offshore functions including cable laying, construction, shallow-water installation, pipe- and cable-laying and dive support. Without mission equipment, the vessel is likely to cost about $45 million, less than 40% of the company's high-end HX102 unit designed for deep water and harsh conditions.
Meanwhile, Island Offshore – another company within the cluster partly owned by Edison Chouest – lifted subjects on a contract with Kawasaki Heavy Industries earlier this year to build a Rolls-Royce-designed combined well intervention and top-hole drilling vessel capable of a range of subsea and well functions. The UT 777 vessel has DP3, ice-class and the highest level of comfort notation.
Some might question the decision to go ahead on such a vessel at this time, but Managing Director Håvard Ulstein is confident that the decision to proceed, despite the current market, is the right one.
"This vessel will be a significant contributor to our service range and to Island Offshore as a company. We have great confidence in this project," he says. Delivery is scheduled for 2018 or 2019 by which time many analysts believe oil prices will have rebounded.
At a recent workboat conference in Abu Dhabi, Synergy Offshore's Chief Executive Fazel Fazelbhoy went so far as to predict oil prices could bounce back far sooner than expected, perhaps even hitting $200 a barrel within the next two years. He proposed a number of arguments, including the fact that today's 1.5 million b/d crude surplus could easily be offset by depletion rates and cutbacks in E&P spending much sooner than expected.
Campus Aalesund's Dalen is more cautious but nevertheless positive about the outlook, pointing out that the downturn has had little impact on innovation. The offshore energy sector may be having a tough time at the moment, he concedes, but in a longer timeframe, about 70% of the earth's surface is ocean, 80% of it is more than 800 meters deep, and roughly nine-tenths remains unexplored.
He concedes that low oil prices are having a greater impact on the North Sea and other regions of relatively high-cost production than, say, the shallow and benign waters of the Arabian Gulf. But when oil prices rebound—whenever that may be—tomorrow's oil and gas lies in regions characterised by the "four d's" – deep, distant, difficult and dangerous. Norwegian expertise will be in constant demand.
Bucking the trend
Coming from two separate fishing families, life partners Rita Christina Sævik and Espen Ervik, have developed a unique business model in sharp contrast to those of offshore vessel operators nearby in Fosnavåg on Norway's west coast. The small tight-knit community in and around the coastal town was traditionally reliant on fishing but has become a centre for offshore innovation focused on the harsh environment of the North Sea.
Today, Aalesund, Fosnavåg and Ulsteinvik are key centres at the heart of the country's west coast offshore cluster. The cluster includes OSV heavyweights such as Bourbon Offshore, Farstad, Havila, Olympic Shipping, Rem Offshore, Remøy Shipping and Solstad.
But the collapse in oil prices is having a dire impact on many companies' operations. Although they believe the downturn is temporary, it means laying up boats and laying off seafarers. This is a major challenge in such an offshore-oriented community.
While more OSVs head for lay-up, however, Rita and Espen's business is thriving. Their antecedents were fishing folk, and both had fishing in their blood. When Rita became MD of her father's company, Kings Cross AS, in 2005, the pair put their heads together to develop a new business.
Eighteen months later, Ervik & Sævik was set up and work began on the design of an up-to-the-minute fishing vessel capable of working all year round, despite increasingly restrictive fishing quotas. Thus the Christina E took shape.
She is a fishing vessel with a unique selling point. When she's not landing catches of blue whiting, capelin, herring and mackerel from some of the world's roughest seas during about five months of the year, the dynamically positioned vessel is deployed on sophisticated offshore operations including seismic work, subsea installation and ROV surveys.
Designed by Vik & Sandvik, with input from SINTEF, equipment supplier MMC and Norwegian state energy firm Statoil, the Christina E was built in Denmark with support from Norway's NOx Fund. The vessel incorporates latest fishing technologies which enable large volumes of fish to be caught and kept in optimal conditions on board to get the highest prices at auction.
October was the middle of the mackerel fishing season. "We are happy with the prices and the feedback from buyers is very positive regarding quality," says Rita. But she explains that the ship's economics would not stack up without working in the offshore sector for up to seven months each year.
Statoil is a repeat charterer, having taken the Christina E on hire in both 2012 and 2013, and for 19 days so far this year. For the rest of the offshore season this year, the vessel has been working for ORG Geophysical as she did exclusively in 2014.
So how do Fosnavåg's OSV owners view the Ervik & Sævik operation?
"Fosnavåg is a little place and everybody knows each other," Rita explains. "We have very good contact and a strong marine sector. Since we are a little company compared to the others, I don't think they see me as a competitor."
With a strong fishing heritage, it is no surprise that Rita and Espen are diligent about working conditions. Tommy Nielsen, for example, is one of two chefs head-hunted by Rita from fine restaurants. Nielsen himself is a chef and a sommelier.
"Usually, those who cook on board are called stewards," says Rita. "We are proud to call them chefs."
Fine food and good living conditions are popular with charterers' personnel. "All the charterers are very satisfied with the ship and the crew. We have ROV people who have been on board five times and charterers like Statoil and ORG Geophysical take the ship several times," Rita comments.
So will the Christina E have a sister?
"Our plan is to develop the company in either offshore (another ship) or in fishery (buy more quotas)," Rita explains. "This will depend on how the market develops. Do not say never about something!"
Change is in the air
In the current challenging offshore oil and gas sector, offshore support vessel owners are looking for every opportunity to keep their vessels working, even if it means converting them for other markets.
A good example is the Platform Supply Vessel Vestland Cygnus, which is poised to find a new life in the offshore wind market. Delivered this past April by the Fjellstrand Shipyard in Norway, the Vestland Cygnus went to work on a time charter to Apache North Sea Ltd. for a firm 60 days, followed by 30 optional days for work in the U.K. sector of the North Sea.
Now, Norway's Vestland Offshore says the Fjellstrand AS has been awarded a contract worth around NOK 150 million (about $18 million) to convert the Vestland Cygnus into a wind farm support vessel.
The PSV will be fitted with a 134-person accommodations module, a 100 tonne/40 m offshore crane and a new walkway system for boarding of wind turbines. Additionally 1.2 m sponsons will be added on either side of the vessel.
The converted vessel will have SPS (special purpose ship) class notation.
The design for the conversion is being supplied by Wärtsilä, which provided the original design for the vessel and also supplied a complete electric propulsion system based on the Wärtsilä Low Loss concept with four Wärtsilä 20 engines, as well as an integrated automation system.
"We have developed several concepts for wind farm service vessels, both for newbuilds and conversion projects, and our design is very suitable for this vessel's new operational profile. We have also worked closely with the Fjellstrand yard for many years on numerous projects and the cooperation between our companies is excellent," says Ove Wilhelmsen, Managing Director, Wärtsilä Ship Design, Norway.
"The new design will enable the transportation and accommodation of a high number of people. It is important that the vessel has very good stability, even in the most challenging sea and weather conditions, so that personnel can safely board rigs or wind mills. We are confident that the Wärtsilä design meets all our requirements," says Hans Martin Gravdal, owner of Vestland Cygnus.
Following completion of the rebuild project by the shipyard, the Vestland Cygnus will transport service personnel to and from wind farms.
The conversion will be completed by June 2016.