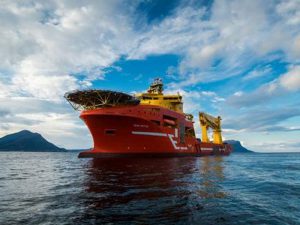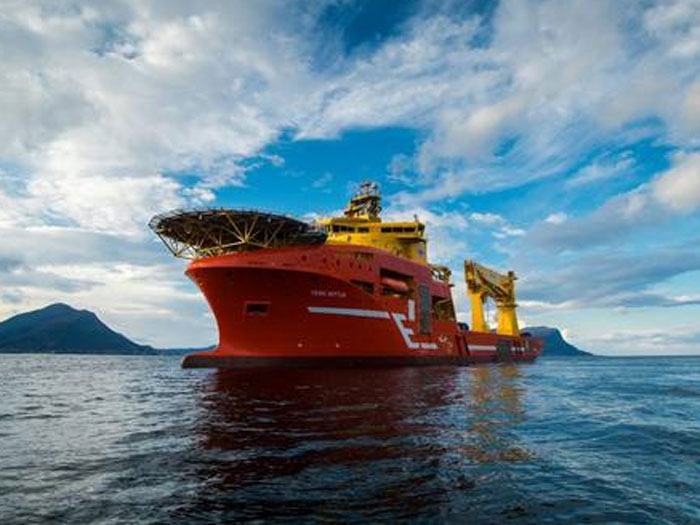 The contract has been secured through the Ghanaian entity Eidesvik Ghana Limited, which is operated by Ghanaian partners in cooperation with Eidesvik, and Technip.
The firm contract period is 50 days plus mobilization period with an option for charterers to extend the scope of work by a further 50 days. Work is expected to start in the middle of the fourth quarter of this year.
Designed by Salt Ship Design, the 145 m x 31 m OCV has a 400 ton crane and was delivered by shipbuilder Kleven Verft's Eidesvik, Norway, shipyard in February 2015.
Eidesvik Offshore says the ship "stands out as an excellent base for complex subsea operations" and with the joint crew from Technip and Eidesvik has delivered excellent performance.
"The vessel has been operating for Technip since she was delivered from the yard and we are very pleased to continue the good relation and cooperation between the Technip and Eidesvik teams onboard the vessel and onshore", says Jan Fredrik Meling, CEO of Eidesvik Offshore ASA.
The end-user is Tullow Ghana Limited, the operator and part-owner of the TEN field in Ghana.