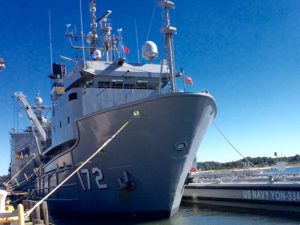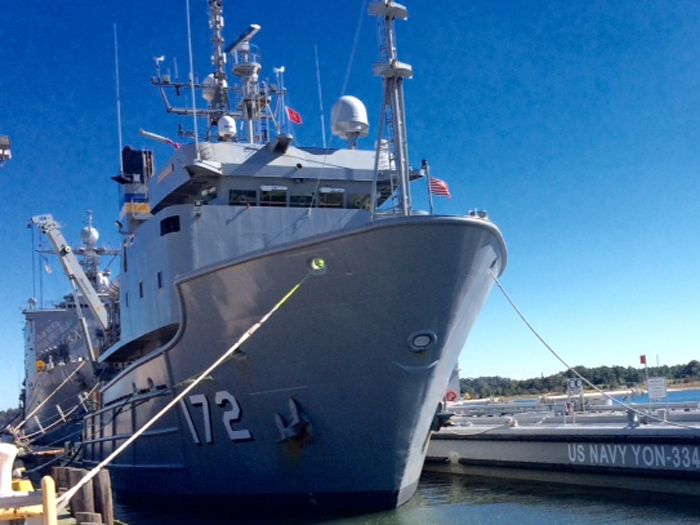 The tug is deploying to a search area northeast of Crooked Island in the Bahamas island chain, which is the last known location of the vessel.
The initial search area is 100 square miles, and water depth is estimated to be 15,000 feet across the expected search area. Transit to this search area is expected to take four-to-five days due to weather.
Apache is equipped with several pieces of underwater search equipment, including a voyage data recorder locator, side-scan sonar and an underwater remote operated vehicle.
The Navy's mission will be to first locate the ship and then, if possible, to retrieve the voyage data recorder (VDR) – commonly known as a black box.
The U.S. Navy operates some of the world's most advanced underwater search and salvage systems. Though this equipment is typically used to search for and recover downed military ships and aircraft, the Navy has a long history in assisting other federal agencies in underwater search and salvage operations, including the search and recovery of TWA 800 and the space shuttle Challenger. In 2013, the Navy assisted the government of Australia in its search for missing Malaysian Airliner MH 370.
USN Apache is a fleet ocean tug operated by the Military Sealift Command. The ship provides towing, diving and standby submarine rescue services for the Navy.
The ship is 226 feet long and has a crew of approximately 22 civilian mariners and uniformed Navy personnel.
The crew will be joined by a team from the Navy's Supervisor of Diving and Salvage.
Also on board is the NTSB Investigator-in-Charge, Tom Roth-Roffy, and representatives from the USCG, TOTE and ABS, all parties to the NTSB investigation (see new story).