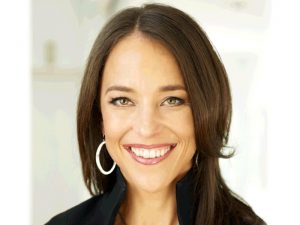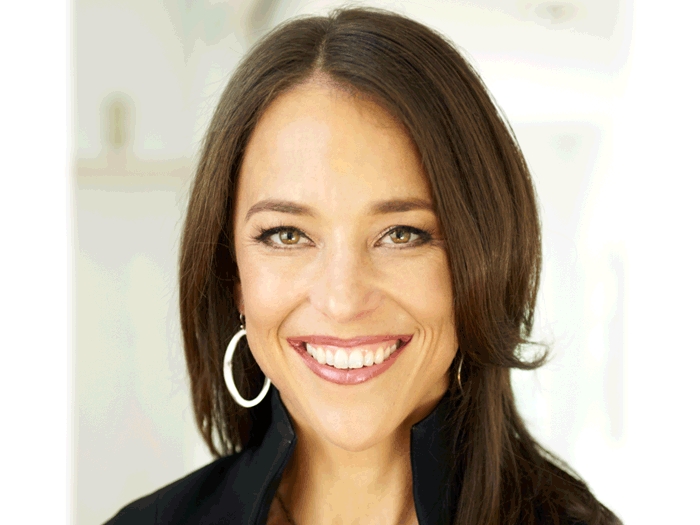 Visionary, consistent, and determined—these adjectives are just some of the many that can be used to describe Tara Russell, Founder and President of Fathom, a new cruise brand launched under the Carnival Corporation & plc umbrella. What makes Fathom unique is its mission of providing a new kind of cruising experience to those on board—what it calls "social impact travel."
From its logo to its leader, Fathom is a brand with its heart set on cruising with a well-intended purpose: Making the world a better place.  Russell, for her part, has years of practice in leading the way for social change. Throughout her 20 years of working in both the global and private sector—she's worked for Nike, Intel and General Motors—Russell has founded (or co-founded) a number of organizations meant to make the world (and its people) better.
Before joining Carnival Corporation, she founded and served as CEO of Create Common Good, a non-profit that puts "love in action," by providing foodservice job training and job placement assistance to those with difficulties in finding employment—this enables the individual to become self-sufficient and financially independent.
Prior to that, she co-founded Jitasa, a global social venture that provides financial services, predominately accounting and bookkeeping services, to the non-profit industry.
She also worked in Thailand for four years offering pro bono small business development training to non-governmental organizations (NGOs). During her stay in the country, she co-founded NightLight, an international organization that addresses the complex issues surrounding human trafficking and prostitution—this included helping women seek freedom from sexual exploitation in Thailand where a large number of the world's sex trade takes place.
According to the U.S. Department of State's 2015 Trafficking in Persons Report, there are "an estimated three to four million migrant workers in Thailand, most from Thailand's neighboring countries." Meanwhile, "Sex trafficking remains a significant problem in Thailand's extensive sex trade—often in business establishments that cater to demand for commercial sex." NightLight offers an outreach program of sorts, where it helps build support networks, provides intervention and assistance to those in need; and offers alternative job opportunities, training, and physical, spiritual and emotional development.
As for her approach and transition to Fathom, Russell explains, "Having worked in both the private sector at Fortune 50 companies and in the non-profit social impact space, I saw a real opportunity to bring the two together to create [an] authentic and enduring social impact."
She adds, "The business leaders at Carnival Corporation shared my vision. So we worked together to find ways to harness the resources of the world's largest cruise line and combine [it] with the talents and hearts of those working with social entities."
The wheels started turning for Fathom during the summer of 2013 when CEO of Carnival Corporation Arnold Donald and Russell met. "The executive leadership of Carnival Corporation had been eager to find ways (where possible) to harness the scope and scale of the company's global resources for social impact," explains Russell. "As such, Carnival Corporation had been exploring unique opportunities—both tailored to individual brands and beyond—to integrate social impact into its operations."
After their meeting in 2013, Russell and Donald spent the better part of 2014 "building the vision, designing the product, developing the impact travel concept, and testing and sizing the market."
"Fathom's vision," explains Russell, is to "harness and leverage Carnival Corporation's assets for the greatest possible transformative impact, globally. We will send 704 travelers on every trip—thousands of travelers a year—to communities in need, providing tremendous scale that will sustain several ongoing programs.
"This continuity of support—different travelers going to the same community on a regular basis—is what will make a major difference in the lives of people and communities," adds Russell.
Going in deep
When Fathom was launched in June 2015, Carnival specifically chose the United Palace Theater in the Washington Heights area of Manhattan, NY, to announce the new brand to the world.
The setting for the launch was apropos as it was announced then that the Dominican Republic would be the first destination for Fathom's impact travel. Washington Heights is a predominately Dominican neighborhood, with most of its residents moving to the area directly from the Dominican Republic.
The brand's ship, the 704-passenger Adonia, will make its first trip to the Dominican Republic this coming April. Prior to joining Fathom, the 592 ft Adonia was the smallest ship in the P&O fleet. P&O is also a part of the Carnival Corporation brand.
Why the Dominican Republic? Fathom says that while the country is stunningly beautiful, it's also a country very much in need. According to the U.S. Central Intelligence Agency's (CIA) "The World Factbook," 41.1% of the population in the Dominican Republic is living under the poverty line.
Fathom notes that the average household income is approximately $6,000 a year, more than three million Dominicans have no access to piped water, and education is incredibly underfunded—thus perpetuating the cycle of poverty with each new generation.
To see how Fathom could help, Russell explains that she and Donald met with "key Dominican Republic community leaders to understand the need and how best to leverage the existing infrastructure of local organizations to become involved in creating enduring impact in our first destination market."
Among these key community leaders are Fathom's "lead impact partners," Entrena and the Instituto Dominicano de Desarrollo Integral, Inc. (IDDI). Entrena and IDDI helped Fathom "understand the specific needs in the northern region of the country and identified the areas of most need where Fathom travelers could provide meaningful, long-term and sustainable impact," says Russell.
"We then collaborated with them to develop detailed projections regarding the scale of impact we intend to create together with our partners, our travelers and our communities."
Entrena and IDDI are both already established organizations in the Dominican Republic. Entrena specializes in training, education and social entrepreneurship. Meanwhile IDDI's primary objective is to contribute to the transformation of the human being, families and communities, so that they can live a productive and healthy life.
By partnering with entities such as these—that already have a system and structure in place—Fathom ensures that its travelers (the term it uses for its passengers) will be working within programs that are already making a difference in the region—and that the work will be continuous throughout the year—even as the travelers are different every week.
Fathom's impact travel to the Dominican Republic is a seven-day experience, with three days working on the island.
Upon reaching the Dominican Republic, Fathom travelers will be immersed in a variety of projects—operated by Fathom's local impact partners—focused on economic development, education and the environment.
Travelers will participate in activities such as supporting the reforestation efforts in the region, cultivating cacao plants, supporting local youths learn/practice English, and assisting local women's cooperative in producing artisan chocolates—just to name a few.
Fathom projects that its impact travel work with its partners, travelers and communities could lead to higher English proficiency through Student English Learning—this will help with employment opportunities; greater access to high-quality recreational enrichment activities for students during the school day; an increase in local entrepreneurship; the planting of 20,000+ trees which will lead to more nutrient rich soil and higher agricultural yields; and access to cleaner water, with the production of ceramic water filters—5,000+ filters are expected to be generated each year.
The route to Cuba
Shortly after Fathom's launch, it was announced that the brand named its second destination: Cuba.
The U.S. Department of the Treasury granted approval to Carnival Corporation back in July. Since then, Carnival has been in active discussions with the Cuban government, according to Russell.
Cuba has been closed off to U.S. travelers by sea for more than half a century. And while a number of operators are jumping on the Cuba (mostly ferry) bandwagon—Fathom promises an entirely soul-enriching experience for both its travelers and the Cuban people.
"The overarching objective of our visiting Cuba will be to connect to the heritage of that country through an immersive program that encourages cultural, artistic, and faith-based exchanges between American and Cuban citizens," says Russell.
"In Cuba, the focus of our travel is defined by the Cuban Assets Control Regulations and authorized American travelers must engage in Cultural, artistic, religious and humanitarian exchanges with the Cuban people. There, we will collaborate with approved licensees or General licensees on initial itinerary development to ensure proper compliance is programmed and maintained throughout each voyage," explains Russell.
According to Fathom, the itinerary in Cuba will include "diverse on-the-ground immersion experiences," with activities including "engaging artists, experiencing the local food and music culture, meeting local Cuban business professionals, understanding micro-enterprise and the agricultural sector, connecting to the education system and youth."
Pending approval from the Cuban government, Fathom could set out to Cuba as early as this May.
What comes next?
When asked what countries Fathom has next on its agenda, Russell says the goal for now is to focus on its work in the Dominican Republic and Cuba, ensure success in the regions, and establish long-term partners in each country.
Wherever Fathom goes, however, the goal will be the same: to leave that place and its people, better off.
"Ten years from now," says Russell, "I'd love to believe that we have helped eradicate unemployment in the Dominican Republic and in many of the places that we visit. I want to believe we have helped to give children and youth the tools to fall in love with education, have helped to improve the environment and health outcomes that have been a part of making people generally healthier. My hope and intent is that the locations we [Fathom] travel to, flourish."
Fathom is a cruise line intent on changing the world—its led by a woman who wears her heart on her sleeve, and is supported by a parent company that wants to have a positive impact on the global community. Fathom proves its purpose through its promises, through its partnerships and its actions. Even its logo is a reminder of its intention, take a glance at it and you'll see what Fathom is all about—it "signifies open arms that embrace the world and serves as a reminder that the Fathom brand stands for love in action and transformative travel," asserts Russell.
To join the movement and help create positive impact, visit www.fathom.org