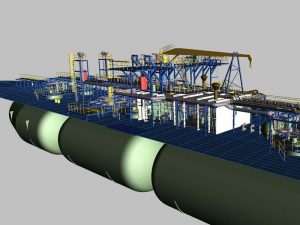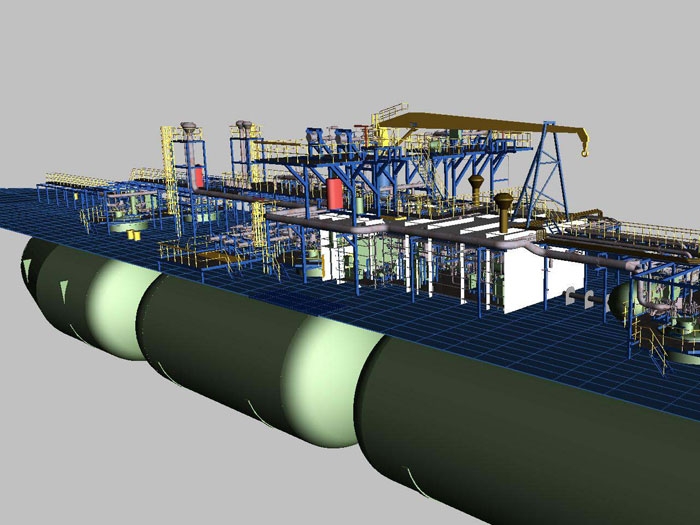 TGE Marine is a leading provider of engineering services for the design and supply of gas carriers, fuel gas systems and offshore units. Its deliver turnkey solutions for engineering, design, procurement and construction supervision (EPCS) of marine gas handling and storage systems as well as vessel designs. It specalizes in the containment and handling of cryogenically stored gases and is a market leader in the ethylene carrier and small LNG carrier segment.
It is a pioneer in LNG fuel gas systems and LNG bunkering. Most of its customers are commercial shipyards that build gas carriers.
MES says that with the demand for small-to-medium sized carriers for LNG, ethane and ethylene gas, and LPG expected to increase it is currently engaged in the development and sale of medium sized multi-gas carriers. And with the increasing focus on environmentally friendly marine fuel, it has been engaging in the development and sale of electronically-controlled dual fuel gas injection diesel engines (ME-GI) and high-pressure compressors for fuel gas supply systems that can use not just heavy oil, but also natural gas as fuel.
The technology and the engineering and construction knowhow and strong customer bases at both MES and TGE are expected to be highly compatible with each other and, by bringing all of this together, MES believes the two companies will be able to establish an excellent market position in the global small-to-medium sized gas carrier market and offer high value-added solutions to their customers. Furthermore, MES offering its core gas fuel products, such as engines and high-pressure compressors, is expected to produce significant synergies with TGE's fuel gas supply system.