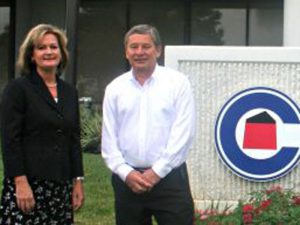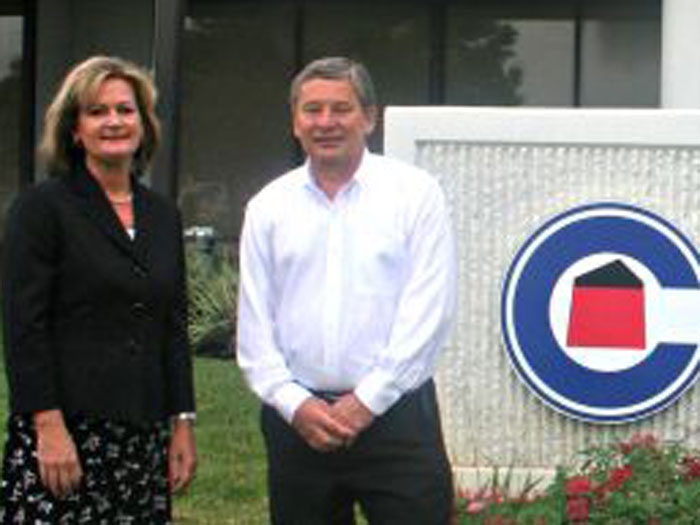 Now standalone business segments, they were previously embedded in other company business units.
Leading the new business units are industry veterans Mike Golonka, vice president, government services, and Wendy MacDonald, vice president, global ship management.
The Government Services provides bundled vessel management solutions for the United States Maritime Administration, Military Sealift Command, and other agencies; custodial services for vessels seized by U.S. Government agencies; naval architecture and marine engineering services; project management and salvage and dive operations; and many other services. The team combines the technical and professional capabilities of the company's owned and managed fleets, under the direction of a team of tenured professionals, many of whom are mariners, to bring together best-in-class operations, engineering and contracting personnel.
The Global Ship Management group – which includes international partnership Crowley Accord and Seattle-based subsidiary Maritime Management Services, Inc. (MMS) – provides technical services and crew management as well as a broad range of back-office services to a variety of conventional vessel types such as tankers, container and general cargo, and Roll-on/Roll-off (Ro/Ro) vessels; along with specialized vessels such as deep-water pipe-layers, geotechnical and seismic research vessels; and offshore construction support vessels. With offices in the U.S., Mumbai, Goa, Hong Kong and Amsterdam, Crowley's global ship management group, including Crowley Accord, manages over 60 vessels in the U.S. domestic and international markets. The company has developed longstanding working relationships with vendors, suppliers and major foreign and domestic labor organizations, allowing them to provide professional management services, with an emphasis on Crowley's No. 1 core value, safety. The policies and procedures reflected in every aspect of Crowley's management system are based on recognized ISO and ISM standards to ensure regulatory compliance.
"Establishing these two new business groups will help Crowley focus its services for its distinct customer bases," said Crowley's Todd Busch, senior vice president and general manager, technical services. "Crowley offers both industries extensive experience, a reputation for working safely and honestly, and relationships that matter. Customers can expect all of that to continue, with the added benefit of more targeted and improved customer service."
Leading the Government Services group is Mike Golonka, who previously served as vice president, ship management. He will continue reporting to Mr. Busch, and remain based in the company's headquarters in Jacksonville, FL. He and his team will develop and synchronize government services offerings across the Crowley portfolio and will further align the group with government contracting requirements, including time keeping, cost accounting and compliance with Federal Acquisition Requirement (FAR) clauses.
"Mike did a great job building the ship management business and establishing Crowley as a serious competitor for government contracts," said Mr. Busch. "He has shown the commitment to the business and represents the company as a respected professional. This is represented in the recent award of the TAGOS / TAGM and ROCON contracts from Military Sealift Command, both very important contracts from the U.S. Government."
Mr. Golonka, who graduated from Calhoon MEBA Engineering School and holds an unlimited chief engineer license, joined Crowley in 1987 and has served as senior port engineer, manager of ship operations, director of engineering and director of contract operations prior to his appointment to general manager in 2009. In that role, he coordinated all sales, marketing and operations activities for Crowley's ship management group and its growing number of customers and vessels served. In 2011, he was awarded the company's highest honor, the Thomas Crowley trophy, given to employees who have aligned themselves closely with Crowley's values and displayed outstanding performance along with dedication, leadership, initiative and productivity. .
Ms. MacDonald, now leading the Global Ship Management group, is the former vice president of procurement. She remains based in Jacksonville and also reports to Mr. Busch. She is responsible for all sales, marketing, engineering and operations activities for Crowley's commercial ship management group and its growing number of customers and vessels. She will also oversee the activities for Marine Management Services and Crowley-Accord Ship Management, based in India.
"Wendy's operational experience, organizational skills and management will be a great benefit to the ship management group," Mr. Busch said. "She has done an excellent job building teams, and partnering with our vendors. Wendy has supported the business for several years, so she understands much of the business needs and the customer expectations. In her 20-plus years with the company, she has shown a drive and passion for the maritime industry, which has led to her successes."
Ms.MacDonald, who has a California Maritime Academy bachelor's degree in business administration with a focus on marine transportation and intermodalism, joined Crowley in 1992 as a management trainee and has held various positions of increasing responsibility within the company's container shipping organization, including manager of freight services for the Puerto Rico/Caribbean services group, manager of pricing for the Latin America services group, director of inland operations and most recently vice president of procurement.