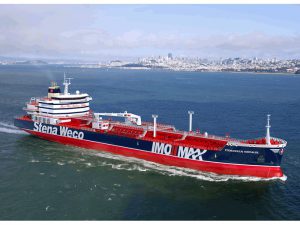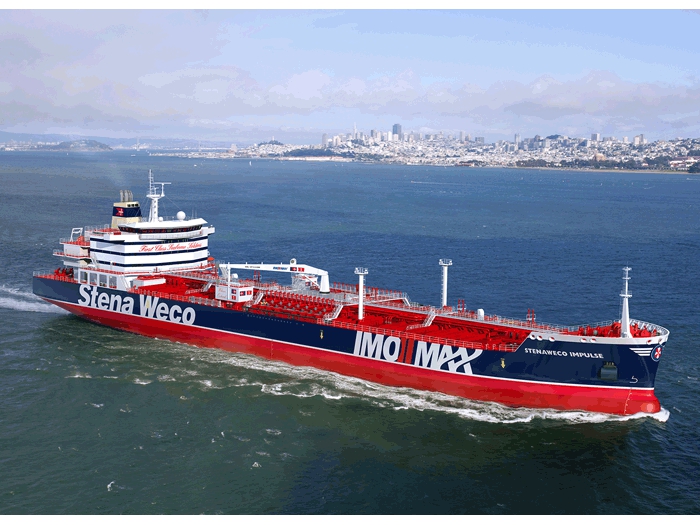 As we pointed out in our Annual Yearbook & Maritime Review back in June, shipyards are struggling amid the downturn in the market, with newbuilding orders at their lowest levels since the 1980s. As further evidence, during the first half of 2016, orders for new ships worldwide dropped 65 percent as compared with the first half of last year, according to VesselsValue.
The leading ship valuation provider says that 689 newbuilds were ordered in the first half of 2015 as compared with a mere 239 this year.
As we mark the midway part of this year, VesselsValue also points out that $28.4 billion worth of vessels have been delivered this year, with another $43.8 billion worth still on the orderbooks and due for delivery in 2016. VesselsValue says that there a total of 2,518 vessels to be built in 2016, with 1,613 as yet undelivered by mid-year. Almost a third of the undelivered vessels are bulkers.
LPG tanker deliveries are on track for the year, with 50% of the 2016 orderbook having been delivered (worth $3.0 billion). However there is still 80% of the Offshore Support Vessel (OSV) orderbook still undelivered, valued at $5.5 billion. Overall, only 93 of the 500 OSVs on order were delivered to the fleet this year. VesselsValue Valuation Analysts say many of the undelivered vessels in underperforming markets are candidates for slippage: the vessel's delivery date may be pushed back into the next few years.
The tanker outlook
Updating its Mid-Year Tanker Market Outlook, McQuilling Services says that 49 uncoated tankers were delivered at the end of July, representing "36% of our full-year expectations and supporting our original thoughts of a second half skew of tanker deliveries." McQuilling Services sees the supply outlook over the next five years as a "tale of two halves." It says the present year along with 2017 are projected to increase the DPP fleet as a whole by 3.6% and 5.7% on an average inventory basis. In total, we project 62 coated Aframaxes (LR2) and 46 coated Panamaxes (LR1) to join the fleet over 2016 and 2017, of which 27 have delivered as of August.
McQuilling Services says, "We anticipate that LR2 inventory will expand 10.7% and 9.9% in 2016 and 2017, respectively amid high deliveries and minimal deletions, while the MR product segment is to average only 1.0% growth through 2020. Overall, Clean Petroleum Products (CPP) growth will average 3.5% in 2016 before trending lower over the forecast period. The net fleet growth of the chemical fleet (IMO 2) is projected to expand by 13.5% in 2016, reducing to 3.4% in 2018 and below 2.0% in 2019 and 2020.
"We project spot rates for Dirty Petroleum Products (DPP) voyages to exhibit weakness in 2017 amid accelerating supply growth. TD3 freight rates will average WS 57 in 2017 before increasing to WS 71 by 2020. Floating storage economics may help stabilize the recent downturn in the market. Correspondingly, we anticipate VLCC TCE levels to average $33,800/day in 2017. Suezmax rates on TD20 are projected to average WS 66 in 2017, returning owners $15,300/day during the year. Aframax rates are likely to be elevated in the East with TD8 returning owners $19,600/day in 2017, following $22,300/day in 2016."
According to McQuilling, CPP rates are likely to remain stable in 2017 due to increasing demand and decelerating supply. TC1 rates will average WS 108 in 2017, returning owners $19,200/day, while the LR1 trading the same voyage will generate earnings of $13,800/day. Gradually increasing freight rates through 2020 are projected. For MR owners, it is projected that vessels positioned in Asia will earn more than those in the West amid expanding refinery capacity in the East and slowing demand in the West. The TC2/TC14 triangulation will return owners $11,806/day in 2017.
Asset prices for secondhand DPP tankers will see losses continue into 2017 amid a weakening rate environment, while CPP values may see a slight uptick amid a more stable earnings outlook. Declining shipyard capacity and higher commodity prices may lead to a slight increase in newbuilding values next year.
Cruise market booming
The cruise ship market is booming, with orders for more than 60 cruise vessels valued at over $44 billion, including two 100-passenger coastal cruise ships being built at Nichols Brothers Boat Builders, Whidbey Island, WA, and two overnight cruise ships at Chesapeake Shipbuilding in Salisbury, MD. Chesapeake delivered the 185-passenger America to its sister company American Cruise Line in the first quarter of this year.
Matson orders two CONROs
In the U.S., orders for the first half of 2016 for new oceangoing ships for Jones Act trade have slowed, with shipyards working off their existing backlogs. The second half of the year started off with a bang as Matson Navigation awarded a $511 million contract to General Dynamics NASSCO, San Diego, CA, last month for two new LNG-Ready Container Roll-on/Roll-Off (CONRO) vessels that will have a capacity of 3,500 TEU. The two CONROs would be the 30th and 31st LNG-powered or LNG-Ready ships built, in operation, under construction or conversion for Jones Act service.