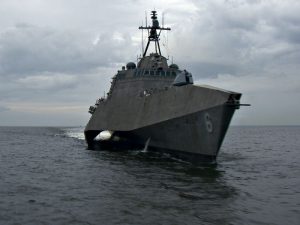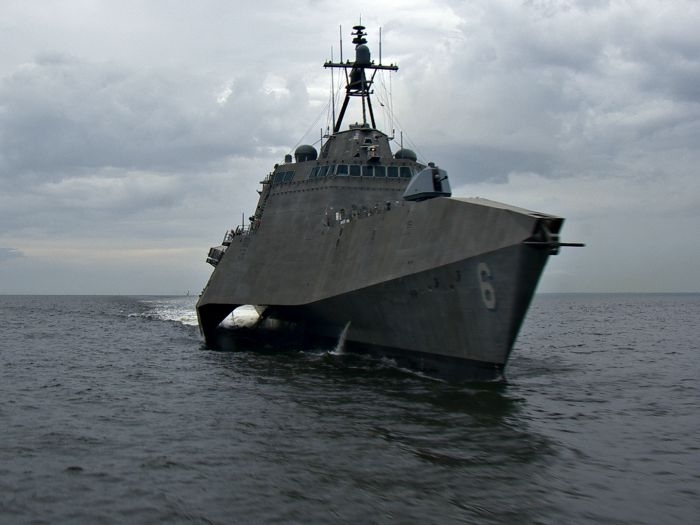 They will be the first littoral combat ships to undergo these trials, though DOT&E had tried hard to impose them on earlier ships in the two series. The trials are not quite a deliberate attempt to blow up a ship, but they come pretty close to it.
Yesterday, the Pentagon announced Independence class shipbuilder Austal USA, Mobile, AL, was awarded a $13,398,209 cost-plus-award-fee order to provide all supplies, services, labor and material in support of what it calls the  pre-shock trials emergent availability for PCU Jackson (LCS 6).  
The order is for execution of LCS 6's emergent availability to be conducted prior to full ship shock trials.
Efforts under the work will include program management, test plan and integrated master schedule development, and work package execution and testing.  The work will be performed in Mayport, FL, and is expected to be completed by June 2016.  
Fiscal Year 2015 Shipbuilding and Conversion Navy (SCN) funding in the amount of $9,131,542; and Fiscal Year 2010 SCN funding in the amount of $1,611,449, will be obligated at time of award and will not expire at the end of the current fiscal year.  
The Supervisor of Shipbuilding, Conversion, and Repair Gulf Coast, Pascagoula, Mississippi, is the contracting activity.