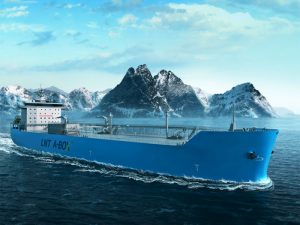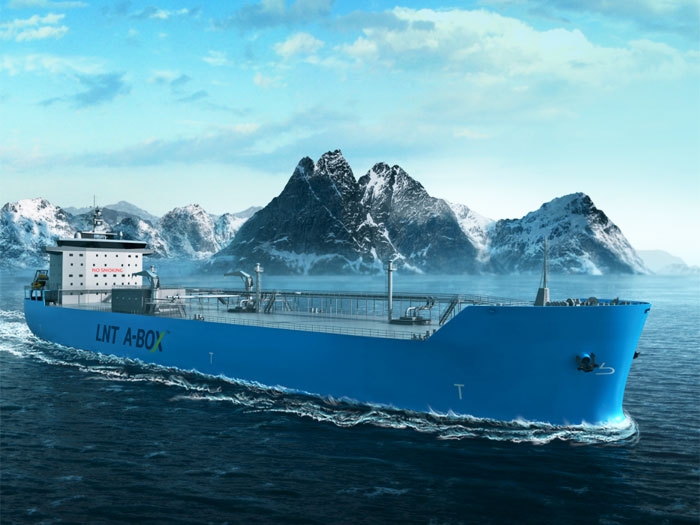 The vessel is being built for Saga LNG Shipping Pte. Ltd., a new LNG player backed by Shanghai based Landmark Capital, at China Merchants Heavy Industry's Haimen based shipyard in China's Eastern Jiangsu province.
Originally, plans were to build the ship at Xiamen Shipbuilding Industry, but, for undisclosed reasons, the project was delayed and to meet strict deadlines with potential end-users, the project was moved to another shipyard.
Now set to be delivered in early 2018, the vessel will be the to utilize the LNT A-BOX containment system (see earlier story), licensed and designed by another company backed by Landmark Capital, LNG New Technologies (LNT).
Wärtsilä has been contracted to supply the complete cargo handling system including the fuel system, as well as the main propulsion system.
The Wärtsilä cargo handling system for LNG carriers has an integrated fuel system utilizing both compressors and forced vaporizing. The automation and safety control systems are state-of-the-art, while the Wärtsilä cargo pumps include the EFP pump series, the latest development for LNG fuel and spray.
The total solution package comprising the cargo and propulsion systems is designed to attain maximum overall efficiency for the vessel, thereby producing notable savings in operating costs. Furthermore, the total solution concept minimizes interfacing and system design risk during the vessel building process.
"This will be a very modern and highly efficient LNG Carrier and we were selected because our technologies in both the propulsion equipment and cargo handling are world leading," says Timo Koponen, Vice President, Flow and Gas Solutions, Wärtsilä. "The new ship has been designed for worldwide trade of LNG, but with special consideration given to the reloading of cargoes and local and regional trading. Therefore, the cargo handling system and the fuel efficiency of the engine have to be the most efficient possible. Our unmatched track record with proven LNG technologies and dual-fuel solutions was a key factor in the award of this valuable contract."
Wärtsilä's scope of supply includes a comprehensive propulsion package comprising a 12-cylinder Wärtsilä 50DF dual-fuel main engine, 6-cylinder and 8-cylinder Wärtsilä 20DF dual-fuel generating sets, a Wärtsilä controllable pitch propeller (CPP), a Wärtsilä Energopac efficiency rudder, a Wärtsilä gearbox, and a Wärtsilä tunnel thruster.
Delivery of the Wärtsilä equipment to the shipyard will commence in late 2016.