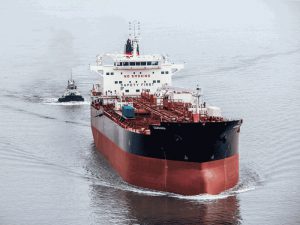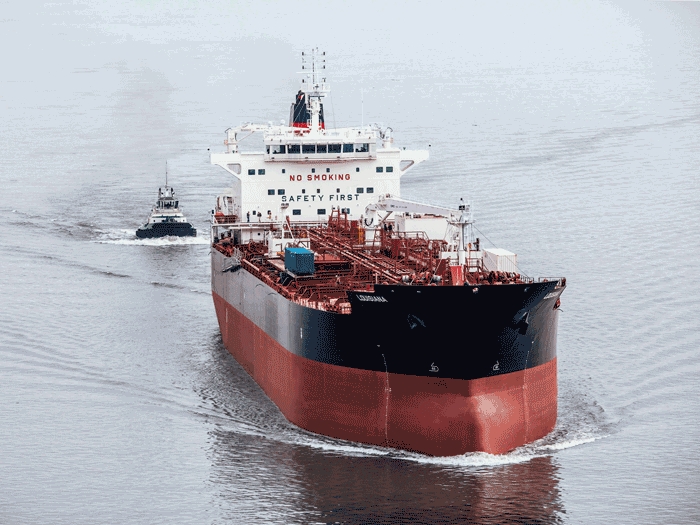 The total capacity of these vessels is just over 7 million deadweight tons (dwt), with a total current value of $4.5 billion (See Table 1: Value of U.S.-Built Shipping). Globally, the United States (as a shipbuilding nation) is ranked in 11th place (in terms of dwt) and a respectable sixth place behind South Korea, Japan, China, the Philippines, Germany, and Turkey in terms of the current value of the U.S. built fleet. Based on the volume of ships on the water, the most prolific U.S. shipbuilder has been NASSCO, San Diego, CA, a unit of General Dynamics. NASSCO also operates shipyards on the U.S. East Coast in Mayport, FL, and Norfolk, VA. As of mid-March, VesselsValue estimated the ships being built at NASSCO had values of around $900 million (this value excludes delivered ships). NASSCO recently launched the 53,700 dwt MR tanker Independence, which VesselsValue currently values at $133.45 million (this excludes a premium for the Jones Act). The Independence will be joined by two MR2 tankers on order at NASSCO for Seabulk Tankers. As of mid-March, NASSCO had four MR2 tankers on its order book for American Petroleum Tankers.
The San Diego shipyard delivered two LNG-fuelled 3,100-TEU containerships, including the lead of the Marlin class, the Isla Bella, in November 2015 to Tote Maritime. The Isla Bella, along with its sister, Perla dela Caribe, are now operating between Jacksonville, FL, and San Juan, PR.
The only other U.S. shipyard with bulker, tanker, and gas carrier vessels currently on its order book is Philly Shipyard, Philadelphia, PA (formerly known as Aker Philadelphia Shipyard Inc.) Philly Shipyard has built product tankers, crude carriers, and containerships. The Philly Shipyard built fleet is currently valued at just over $1 billion. Its order book consists of eight 50,000 dwt MR tankers and this design has been classed by ABS as LNG Ready, which provides the owner with the flexibility to choose to convert the ship to dual fuel operation in the future.
In early May, Crowley Maritime Corporation christened the Louisiana, third of four LNG Ready product tankers at the Julia Street Cruise Terminal in New Orleans, LA.
Like its sisters, the 600 ft Louisiana is based on a proven design from Korea's Hyundai Mipo Dockyards (HMD) design. It can carry crude oil or refined petroleum products, as well as other chemical products.
Construction management services were provided by Crowley's marine solutions group, which provides oversight and management in shipyards across the country for Crowley and other third-party companies. Philly Shipyard also built the tankers Texas and Ohio for Crowley, and the fourth ship in the program is under construction with delivery planned for third quarter 2016.
"The christening underscores our continued commitment to building and operating innovative vessels that deliver the best possible service and efficiency for our customers who depend on us for safe and reliable transportation of petroleum products," says Rob Grune, Senior Vice President and General Manager, Petroleum Services. "And, as is the case with its sister ships, we designed and built the Louisiana to have the capability to be converted to LNG propulsion in the future, increasing the likelihood of a long service life as new emissions regulations are developed in the years ahead."
JONES ACT FLEET CONSIDERABLY OLDER THAN WORLD FLEET
It's no secret that the U.S. Jones Act fleet is considerably older than the average age of the global, non-U.S.-built fleet. The current U.S.-built fleet has an average age of 33 years old versus 13 years old for the global fleet. The most recent ships produced by U.S. shipyards have been tankers and the average age of U.S.-built tankers is only five years older than the global fleet. However, there has been virtually no U.S. investment in bulkers (many of them are part of the Great Lakes fleet). The U.S.-built bulker fleet has an average age of 46 years old versus nine years old for the global fleet. Even a relatively modern ship type, such as containerships, the average age of the U.S.-built fleet is 32 years old, considerably older than the average of 11 years old for non-U.S.-built vessels.
TOP TEN U.S. SHIPOWNERS
According to VesselsValue, the Top Ten U.S. shipowners ranked by value control around half the capacity (48%) of the U.S. fleet (see Table 2. U.S. Shipowners Ranked by Fleet Value).
The Top Ten Shipowners are tanker companies or the tanker arms of oil majors. The current most valuable U.S.-operated fleet is that American Shipping Co., a Norwegian public company controlling a fleet of 10 MR2 tankers built by Philly Shipyard and leased out to OSG, which charters them out to Jones Act qualifying companies. VesselsValue estimates this fleet is worth $830 million. The second most valuable U.S. fleet belongs to new entrant American Petroleum Tankers, which is a subsidiary of Kinder Morgan Terminals, with its fleet operated by Crowley Maritime Corporation, Jacksonville, FL. This fleet will be supplemented by MR tankers currently on the order book of NASSCO. However, in the last 12 months, the U.S. order book has been very quiet, with no bulker, tankers or gas carriers ordered.
SALE AND PURCHASE ACTIVITY
If there is one area where U.S. shipping has been active, it's been in the sale and purchase market. The dire dry bulk market is one of the driving forces behind Scorpio Bulker selling 25 vessels in the last 12 months (March 2015 to March 2016) for a combined value (at the time of sale) of $878 million (where the sale price is undisclosed, the VV Value the day of the sale is used). Altogether 88 vessels have been sold by U.S. owners for a combined value (where the sale price is undisclosed, the VV Value the day of the sale is used) of $3.4 billion (see Table 3: Sales by U.S. Owners).
Of course, under the Jones Act, U.S. companies cannot purchase foreign-built vessels to operate in Jones Act trade routes. This reduces the pool of potential purchases, which in the last 12 months (March 2015-March 2016) have been limited to eight vessels, including four MR tankers from Philly Shipyard purchased by Kinder Morgan for a reported $568 million (See Table 4: Purchases by U.S. Owners).