Tugs & Barges Conference and Expo 2019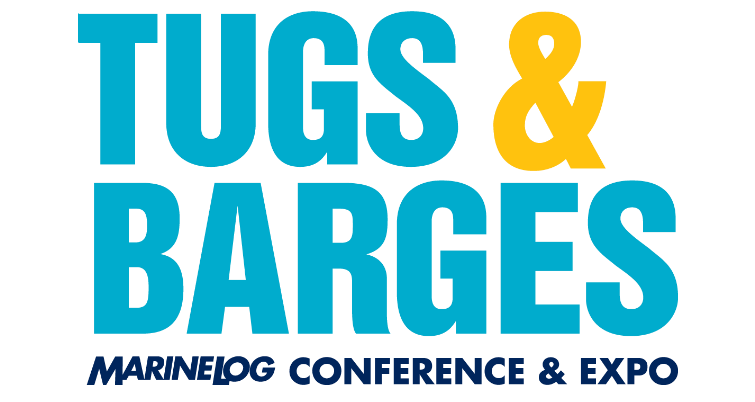 May 14, 2019 - May 15, 2019 | Le Méridien Philadelphia | Philadelphia , PA
Trends, Technology & Innovation
Event Info
Just as digitalization and automation is shaping deep-sea shipping, so, too, is it reshaping tug and barge operations. Artificial Intelligence (AI), for example, is already making its way into tugboats, in the wheelhouse, deck machinery, and engine room. Some of the first remotely operated workboats and tugs have already been tested. Safety and efficiency are always at the heart of much of these innovations.
Additionally, hybrid propulsion systems for tractor tugs—once thought novel—are being built at shipyards not just in Europe and Asia, but North America, too.
There's also select opportunities for the construction of new Articulated Tug Barges (ATBs), some for the carriage of Liquefied Natural Gas (LNG).
And the regulatory landscape is always challenging. What's the impact of the passage of the Vessel Incidental Discharge Act (VIDA)? How will it affect the industry's decisions regarding ballast water treatment? What about Environmentally Acceptable Lubricants (EALs)? What's happening with emissions and engine technology?
JOIN THE DISCUSSION
Marine Log's Tugs & Barges 2019 Conference & Expo will explore all of these critical issues and many other hot button topics through a series of individual presentations and panel discussions. The conference is geared towards maximizing information exchange and networking opportunities.
SOCIAL FUNCTIONS & NETWORKING
Built into the two-day agenda is ample time to allow delegates and presenters to network and exchange information with executives and decision-makers about critical challenges and contentious issues affecting the industry.
TABLETOP EXPO
An important component of the event is the associated expo, which provides an opportunity for equipment manufacturers, suppliers, and distributors to display their products and services at tabletop exhibits. Delegates will be able to learn about the latest technologies and services, while exhibitors will have the benefit of a high-profile display at this boutique event.
HOTEL & VENUE
Attendees of Marine Log Tugs & Barges receive a discounted hotel rate of $279/night (+ taxes/fees). Our room block ends April 22nd at 5pm (ET).

Le Méridien Philadelphia
1421 Arch St
Philadelphia, PA, 19102
United States
Phone: 215.422.8200
Make your hotel reservations online
CONTACT US
Sponsorships & Exhibits
Michelle M. Zolkos, Conference Director
General Inquiries
Stephanie Rodriguez, Conference Coordinator
supporting organizations
Registration in the Trumbauer Ballroom Foyer (3rd Floor)
Expo Open in the Abele Library (3rd Floor)
Continental Breakfast in the Abele Library (sponsorship available)
Tugs, Towing & Artificial Intelligence
Coffee Break (sponsorship available) | Expo Open in the Abele Library
Ballast Water Treatment: What's the impact of VIDA?
Environmentally Acceptable Lubricants: What's the Latest?
Luncheon in the Atrium (5th Floor) | Expo Open in the Abele Library
Examining Propulsion Efficiency and Energy Savings
Energy Break (sponsorship available) | Expo Open in the Abele Library
Advancements in Electric Winch Technology
Safety: Accidents & Operator Fatigue
Cocktail Reception (sponsorship available) | Expo Open in the Abele Library
Continental Breakfast (sponsorship available) | Expo Open in the Abele Library
Opting for Hybrid Tractor Tugs
Designing a Tier 4 Tractor Tug
Coffee Break (sponsorship available) | Expo Open in the Abele Library
What Legislation, Regulation & Policy is on the Horizon?
A Shipbuilder's Perspective on the Market
Sponsorships
This boutique event gives you a unique opportunity to engage prospective customers one-on-one and to discuss current and future projects with fellow attendees.
Participants appreciate our events for the info-packed sessions, but they also make valuable connections that help propel their business forward.
Enhance your participation by becoming a sponsor or exhibitor and stand out even more. Because Tugs & Barges is a boutique event, your investment ensures that your brand will be front and center – and every attendee will remember it.
View our sponsorship program, or contact us for a custom package that fits your particular message and budget.