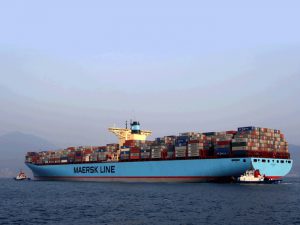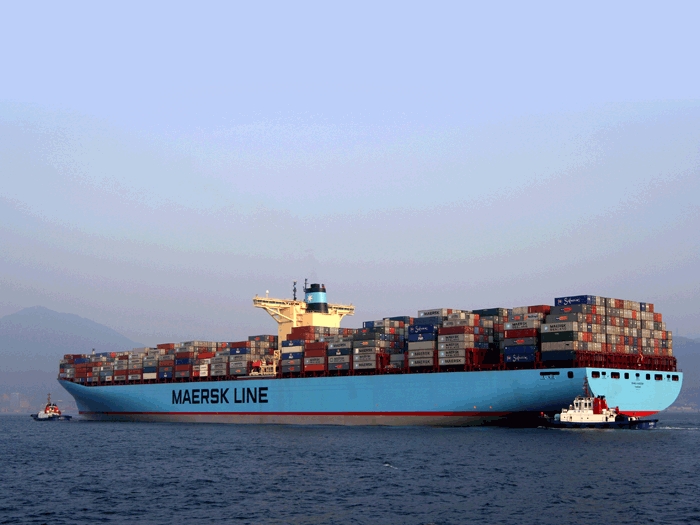 Shipping is a crucial contributor to the economies of the Nordic countries—Denmark, Finland, Norway, and Sweden—and the industry continues to be a magnet to attract bright young talent. The region's ship operators maintain an edge over competitors from lower cost areas by investing in newer tonnage that can be operated efficiently and they are ready to take advantage of every benefit than can be reaped from advances in technology. And, in today's regulatory climate, it doesn't hurt that the ecologically conscious Nordic countries are an incubator for green technology.
If we take a look at the numbers of ships controlled from Scandinavia countries published by UNCTAD, the statistics can be misleading. While Finland doesn't make UNCTAD's cut of the top 35 shipping nations, the Finnish Shipowners Association says its membership consists of 21 companies operating 101 ships.
What these numbers don't show is the number of ships chartered in by the region's shipowners or their strengths in some key sectors. The obvious example of this is Maersk Group. It is the world's second largest shipowner in terms of its owned fleet (720 vessels totaling 25.5 million gt) but the largest in terms of number of ships controlled (767 vessels totaling 31.7 million gt).
As of the third quarter of last year, the average age of ships in the Norwegian fleet of foreign-going vessels (under Norwegian and other flags) was 10.9 years. Indicating how Norwegians keep the fleet fresh: In the first nine month of last year, 57 newbuildings totaling 2.09 million dwt were added along with 38 pre-owned vessels totaling 818,000 dwt. Equally significantly, disposals and losses totaled 126 ships and 2,.29 million dwt.
The Danish fleet is also young, in gross tonnage terms, 31.9% is under five years old, 28.7% is 5-9 years old, 23% is 10-14 years old, 12.2% is 15-19 years old and just 4.1% is 20 years old or more.
Keeping fleets young means ordering ships. Breaking down 2015 world newbuilding orders by owner's country of domicile, we find Norway coming in at number 8, ordering 188 vessels totaling 8.7 million dwt and Denmark in the 11th place placing orders for 131 ships totaling 7.2 million tons.
PARTNERING WITH SUPPLIERS
Wherever ships are built—and whoever is buying them—a large percentage of their value is likely to be equipment produced by companies based in the Nordic region, who benefit from a willingness by the region's shipowners to partner in trialing of equipment aboard ship in real life, working conditions.
Historically, this loop used to also include shipyards, but with the shift of shipbuilding to Asia, this is less the case today. Last year's Danish Maritime Days included a workshop on "Lack of yard presence in innovation supply chain — How can we as an industry enable improved technology uptake through earlier involvement with the yards?"
Nobody in the room had an instant answer. But there were anecdotal references to the dangers of sharing information too readily with Asian shipyards that see nothing wrong with putting one shipowner's bright ideas into competitors' ships.
What remains of the region's shipbuilding industry is mostly focused on smaller, specialized tonnage, but it retains much of the infrastructure of earlier days including, the intellectual property found in classification societies, design houses, research institutions, model basins and similar facilities—creating ships on the drawing board, the computer and in models that will eventually come to life in full-scale steel in Asia.
Meantime, of course, some yards remain very much in business and winning orders.
DENMARK: MOVING BEYOND
With shipbuilding migrating to lower cost countries, the shipyard capacity in the region has shrunk considerably. For example, there are only a handful of yards in Denmark.
One of those is Fayard A/S in Munkebo. Located on the Odense fjord, it is a large, primarily ship repair, facility whose slogan is "Speed is all—Quality is everything." It has four large graving docks, all served by high capacity cranes, and a 700 m working berth.
Dry Dock 3, measuring 315/415 m in length and 90 m in width, is the largest dock and is capable of undertaking simultaneous construction work on a variety of ships. Dry docks 1 and 2, may be smaller in size but are  280/303 m lengths and 44/45 m widths and are used for repair and maintenance work on ships. Dry docks 4, measuring 145 m x 30 m x 8 m, is primarily used for smaller vessels. Docks 1, 2 and 4 have modern dock gates and pumping systems that allow the yard to start working on a vessel with 3-4 hours of arrival. The dock gates open or close in just four minutes.
Karstensens Skibsvaerft A/S in Skagen currently has a labor force of around 250, and can build vessels up to 135 m in length. While most are fishing vessels, the yard has been building three Knud Rasmussen-class of offshore patrol vessels, the third of which is near completion using a hull built at Poland's CRIST shipyard last April.
 Orskov Yard A/S in Frederikshavn converts and repairs all types of vessels in facilities that include two graving docks two floating dry docks with a capacity of up to 215 m x 34 m. The yard employs 230 people and cooperates closely with a wide range of subcontractors to provide all-round, one-stop solutions.
Søby Værft AS in Søby Ærø offers ship repair services using three graving docks with capacities up to 115 m x 24 m x 6 m. It also undertakes newbuildings and one project it is getting set for is the EU-supported E-ferry project, aimed at bringing into service a 4.2 mWh battery capacity electrically powered, ICE class B, single ended, drive-through RO/RO passenger ferry with one continuous main deck for trailers and cars. It will use state-of-the-art electric only systems with an automated high power charging system.
The initial aim is to demonstrate an energy efficient and emission free ferry for passengers and vehicles in an operational viable setup on the Soeby-Fynshav and Soeby-Faaborg connections in the Danish part of the Baltic Sea. The longer term aim is to see 10 more E-ferries in operation in Europe and worldwide every year, reaching a total of 100 or more by 2030— saving 100,000-300,000 tonnes of CO2 annually.
SWEDEN: WHERE DID THE YARDS GO?
The Nordic country with the fewest surviving shipyards is Sweden, where the once gigantic industry has shrunk to the point that it apparently no longer supports a national shipbuilding association—so statistics on it are hard to come by.
Newbuilding is pretty much confined to Saab Kockums naval shipbuilding activities and a handful of small yards involved in smaller tonnage.
Two large repair facilities are still operational. Oresund Dry Docks, in Landskrona on the Øresund Strait beween Denmark and Sweden has facilities that include a 195 m x 35 m graving dock and a 165 m x 28 m floating dock. Damen Oskarshamnsvarvet, on the west coast, has facilities that include an 80 m x 15 m floating dock. Activities at Damen Shiprepair Götaverken in Gothenburg ended in 2014, due to "the depressed situation of the Scandinavian shipping market, the increased number of Baltic repair docks and the appreciation of the Swedish Krona (SEK).
Though Gothenburg no longer has a shipyard, it still has one of Europe's best known towing tanks, operated by SSPA Sweden AB.
SSPA has the capability to perform most kinds of model testing in its facilities: the towing tank, the large cavitation tunnel and the seakeeping and maneuvering basin – Maritime Dynamics Laboratory, (MDL). Wind tunnel tests can be performed at external test facilities.
All test facilities at SSPA are designed for performing tests with large models, which have many advantages as scale effects are reduced and more reliable measurements can be performed.
NORWAY, HANGING IN THERE
For those interested in the preservation of Norwegian shipbuilding capability, a big question in the months ahead will be whether the Vard Group, a Fincantieri company, can continue to keep five Norwegian shipyards alive based on its previously successful strategy of supplying primarily the offshore oil and gas sector with specialized vessels designed and fitted out in Norway using hulls built in Romania.
In addition to its Norwegian yards, Vard has two yards in Romania, two in Brazil and one in Vietnam. Vard's biggest recent headaches have included well-documented problems with its Brazilian activities and it has said that these are under review.
Outside of Brazil, Vard's problems are those shared by all shipbuilders historically dependent on the oil and gas sector—getting enough orders to keep capacity occupied and diversifying into other sectors.
Its most recent order came in November and was for design and construction of what was described only as "one offshore vessel for an undisclosed international customer." It is being designed by Vard Design in Ålesund, Norway. The hull will be constructed at Vard Braila in Romania and outfitting and delivery is scheduled from Vard Langsten in Norway in 2017.
That order followed contracts worth a total $100 million for the design and construction of two offshore subsea construction vessels for Dubai-based Topaz Energy and Marine. The hulls will be constructed at Vard Tulcea in Romania, with delivery scheduled from Vard Brattvaag in Norway.
In the fisheries sector, Vard last year secured an order from Brevik AS of Norway for a coastal fishing vessel, but, for this vessel, Vard Braila in Romania will undertake all stages of production.
Another fisheries order came from a Canadian client and was for a 79 m stern trawler of Rolls-Royce NVC 374 design. Vard Braila will build the hull and the vessel will be fitted out at Vard Aukra in Norway in the fourth quarter of 2016.
Thus far, Vard has either not been looking at the offshore wind sector or has been keeping very quiet about it. That's not the case with other Norwegian shipbuilders.
A significant current project currently under way at the Ulstein shipyard is the fitting out of the first of two innovative offshore wind industry Service Operation Vessels (SOV) being built for Germany's Bernhard Schulte Offshore GmbH that will be Ulstein's first for the offshore wind industry — and the first to feature its innovative X-Stern which allows a vessel to be positioned with the stern faced towards the weather instead of the bow.
The hull of the first X-Stern SOV hull arrived at Ulstein's Ulsteinvik shipyard in January and is scheduled for sea trials starting late spring. Starting this summer, the vessel will work at the Gemini wind farm in the Netherlands for Siemens Wind Power Service.
A project underway at Fjellstrand AS is another pointer to the growing attraction of offshore wind service opportunities in a depressed oil and gas market. It is converting a platform supply vessel it delivered only in April of last year into a wind farm support vessel.
Havyard Group established its credentials in the offshore wind sector with the delivery last February of the first of three Havyard 803 SOVs to Denmark's Esvagt. In addition, Havyard has an order from Esvagt for aa design and equipment package for a Havyard 931 CCV crew change vessel that will be built at Spanish shipyard Astilleros Zamakona.
Late last year, Esvagt ordered a further Havyard SOV, aimed at a new niche for vessels of this kind, smaller wind farms. This Havyard 831 design is described as compact and efficient, but with ample capacity to transport service personnel and equipment. The first Havyard 831is also being built outside Norway, at the Cemre shipyard in Turkey.
Though design and equipment deals are obviously profitable for Havyard, that leaves shipyard capacity to be filled and another sector where it has been successful is the design and construction of large fish carriers. Last November Havyard was able to fill a gap in production of these vessels by using the covered building dock at its Leirvik shipyard for refit and refurbishment of two Faroese fishing trawlers.
Kleven, operates two shipyards—Myklebust Verft and Kleven Verft—and its orderbook includes a deep sea minerals exploration vessel and several fisheries vessel in among the AHTs and OCVs.
A recent contract came from Sølvtrans and is for delivery of a live fish carrier vessel for Myklebust Verft. This is Kleven's second order from Sølvtrans for this type of vessel, both of which are being built to to Rolls-Royce NVC 387 design.
While ship designs are part of the stock in trade at Ulstein, Vard and Havyard, Kleven's orderbook is pretty much a portfolio for Norwegian specialist ship design firms. The deep sea minerals vessel, which is on order for De Beers Marine Namibia, is being built to MT 6022 design from Marin Teknikk. This design is well proven in the offshore construction segment, but the De Beers ship will include a wide range of tailor made equipment and features.
A large pelagic midwater trawler/ purse seiner that Kleven is building for Gitte Henning AS in Skagen, Denmark, is based on a design from another well known independent design house, Salt Ship Design, which in October had 16 vessels of its design under construction at Norwegian and foreign shipyards.
"Unlike the current offshore market, fisheries and fish farming are doing very well and these segments represents an increasingly important market for Salt," it said.
In addition to the independent design houses and shipyard design divisions, Norway is also the home of Rolls-Royce's and Wärtsilä's Ship Design divisions, which have absorbed various independents over the years. Having a ship design department makes all sorts of sense for both of them, as a ship design is the envelope for, quite literally, a boatload of equipment and systems.
FINLAND, BACK FROM THE BRINK?
In Finland, thanks largely to government support —including diplomatic efforts— a large part of the shipbuilding industry has emerged from the ashes of what was STX Finland.
Most importantly, with a lot of Finnish Government coaxing, Germany's Meyer Werft has acquired the Turku shipyard, enabling it to continue as one of the world's premier cruise ship yards.
Shipbuilding has also returned to the Rauma shipyard after STX announced its closure in 2013, with the site being sold to the local municipality. The shipyard reopened as Rauma Marine Constructions Oy (RMC) the following year and in December 2015 reported that it was to "receive a major infusion of capital for further growth from the government backed Finnish Industry Investment Ltd, and two investment companies, Finda and a fund managed by Taaleritehdas. That news came the day after the Finnish Ministry of Defense issued a Request For Information to kick off a long planned plan to build four new corvette size vessels.
The Rauma shipyard also has considerable expertise in the area of icebreaking vessels — which keeps what is now Arctech Helsinki Shipyard from having a monopoly in that area. When STX Finland 's troubles threatened the survival of the Helsinki yard, Russia's United Shipbuilding Company took a 50% stake in and subsequently took total ownership control and the yard's orderbook primarily includes advanced icebreaking tonnage for Russian projects, though an icebreaker for the Finnish Transportation Authority is currently fitting out.
The other repository of Finnish icebreaking knowhow is ice-going vessel design and engineering specialist Aker Arctic, whose capabilities include ice model testing. Its largest shareholder is Finnish Industry Investment, which is also major stakeholder in the reborn Rauma yard.