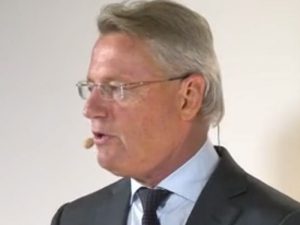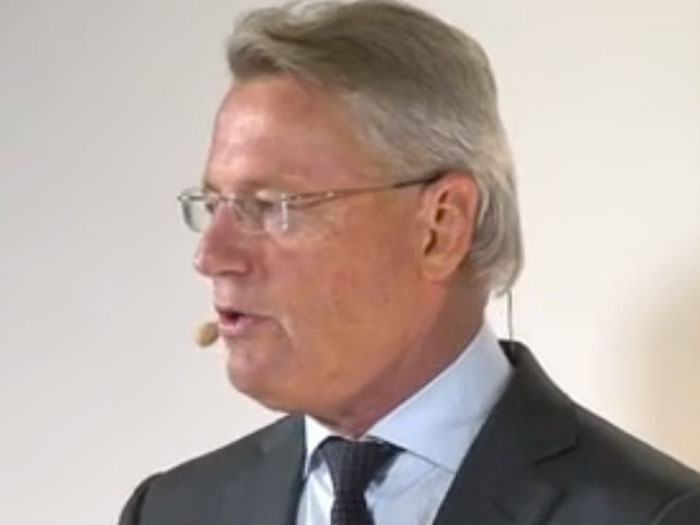 It reported that order intake over the nine month period was stable at EUR 3,529 million (3,562 million in the prior year equivalent period) and that net sales increased 6% to EUR 3,439 million (3,230).
Wärtsilä expects its net sales for 2015 to grow by 5-10% and its operational profitability (EBIT% before non-recurring items) to be 12.0-12.5%. This guidance includes the impact of the L-3 Marine Systems International (MSI) acquisition. MSI is expected to contribute approximately EUR 250 million to net sales and EUR 9 million to the operating result during 2015. Excluding purchase price allocation amortization, MSI's operating result is estimated to reach EUR 16 million.
Björn Rosengren, who will be succeeded as President and CEO by Jaakko Eskola on November 1, said that the Marine Solutions markets remain challenging.
"Low vessel contracting volumes, together with weak sentiment in the offshore segment, is impacting our order intake," he said. "I am pleased to note that our Services business is compensating well for the lower demand in our equipment markets. Improved maintenance demand from marine customers and stability within power plant service indicates a positive outlook for the rest of this year."
Wärtsilä expects the overall outlook for the shipping and shipbuilding markets to remain challenging.
"Overcapacity continues to affect demand," says the company. "Low oil prices are impacting investments in offshore exploration and development, resulting in weak contracting of offshore drilling units and support vessels. Gas carrier contracting is expected to remain on a normalized level. The outlook for the cruise segment remains positive thanks to an anticipated increase in Asian passenger traffic, while the outlook for ferries is supported by signs of economic recovery in the USA and Europe. The importance of fuel efficiency and environmental regulations are clearly visible. The regulatory environment is driving interest in gas as a marine fuel in the wider marine markets."
The overall service market outlook is positive with growth opportunities in selected regions and segments. An increase in the installed base of medium-speed engines and propulsion equipment is offsetting the slower service demand for older installations and the uncertainty regarding short-term demand in the merchant marine segment. The service demand for installations operating on oil based fuels is expected to grow as low oil prices have had a favorable impact on operating costs. Although the decline in oil prices has resulted in a challenging outlook for offshore services in specific regions, the growth during recent years in the offshore installed base partially compensates for a potential decline in service volumes. The service outlook for gas fueled vessels remains favorable."
Read the interim report HERE