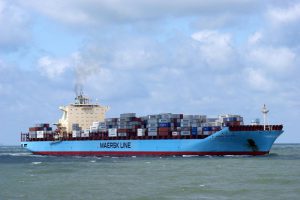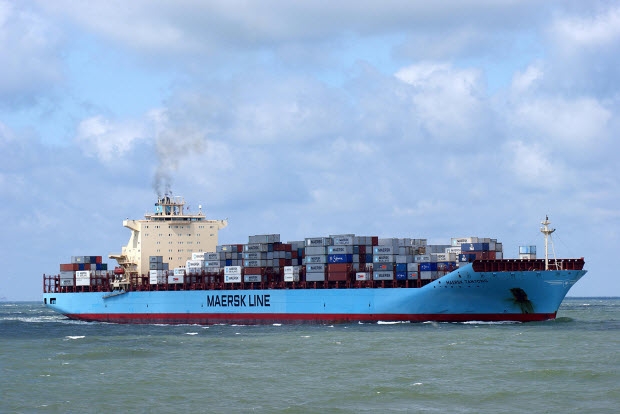 The ships are a variety in class, size, age, and engine type and, by putting them under third party management, Maersk Line aims to create efficiency gains for the whole fleet by learning from industry best practice.
With 20 Triple-E vessels delivered and in regular service, and several large orders placed for new vessels to be delivered in the coming years, Maersk Line's fleet is becoming larger and increasingly modern and efficient. At the same time, Maersk Line aims to continuously improve how ships are managed.
"We believe we are among the best ship managers and that our crews are among the best. But we want to verify and challenge this belief. We have therefore decided to contract thirdparty ship managers to take on the full ship management of 12 of our vessels for a period of five years," says Maersk Line's Head of Technical Operations, Ole Graa Jakobsen.
Ship management covers all technical aspects of running a vessel, including crewing, safety performance, environmental performance, technical operations, and energy efficiency.
Maersk Line has selected E.R. Schiffahrt and Bernhard Schulte based on criteria such as transparency, key performance indicators, and governance model.The vessels will be transferred to the two suppliers by the end of 2015.
Maersk Line will reassign the crew members currently serving on the 12 vessels.
E.R. Schiffahrt  says the three sub-Panamax and three post-Panamax containerships that it will manage are between 2,500 TEU and 11,000 TEU. The contract with E,R. Schiffahrt includes their crewing and technical operation, as well as measures relating to security, environmental protection and energy efficiency.
 
"'This management mandate from Maersk Line confirms to us that we are on the right path," says Isabelle Rickmers, E.R. Schiffahrt management board member and head of new business.  "At the same time, it inspires us to demonstrate our performance on a daily basis and to continue to optimize it. We see our customers as our partners. Their requirements and needs are our main focus. With Maersk Line, we now have a strong customer at our side and look forward to a successful partnership."
Bernhard Schulte Shipmanagement (BSM) will manage six vessels ranging in size from 2,500 to 11,000 TEU from its Ship Management Center in Hamburg, Germany, and will be responsible for all aspects of management including crewing, technical operations, safety performance, environmental performance and energy efficiency. 
"We are proud to have been awarded this contract by Maersk in line with their aim to continuously improve management of their fleet," said CEO Captain Norbert Aschmann. "This is a significant vote of confidence in BSM and reflects our commitment to safety, operational efficiency and transparency and emphasis on the achievement of key performance indicators agreed with our business partners."