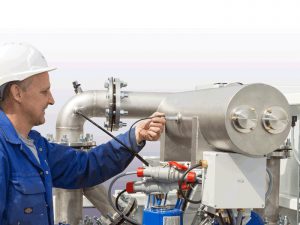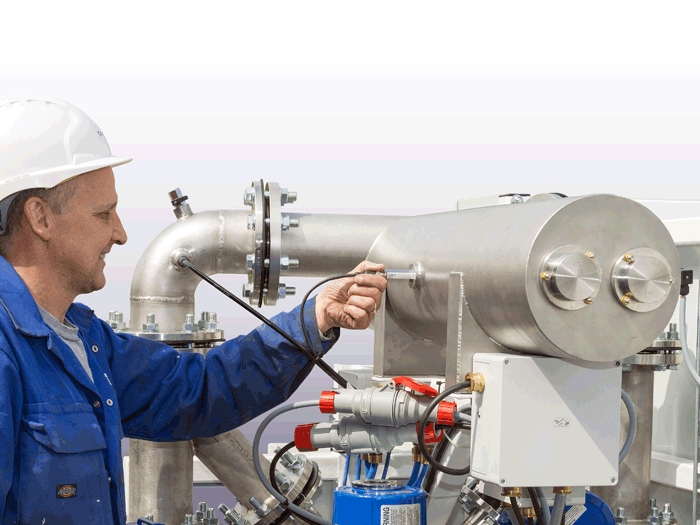 As designers, builders, vendors, owners and operators seek direction on meeting new and forthcoming regulations, ABS' goal is to provide practical solutions that meet the requirements in a safe manner.
Services are based on a strong foundation of research and real-world experience from engineers and surveyors. But one of the most important factors is feedback from members and clients. The information they provide is vital to the process of continually improving ABS Rules, Guides and technical advisories.
Recently, ABS brought together 15 shipping companies to discuss lessons learned as early adopters of ballast water management regulations. This forum was different from many other meetings hosted by ABS – our role was to serve as facilitator of a larger industry discussion on how to safely, effectively and efficiently meet these important environmental requirements.
Sharing technical lessons learned will prove invaluable in the long term. As regulators begin to enforce requirements and class societies deliver appropriate standards and technical advice, industry will be able to take the necessary steps to comply.
TECHNICAL SPECIFICATIONS
A key area throughout the discussion was the need to develop appropriate technical specifications during Ballast Water Management System (BWMS) selection.
Topics discussed included integrating the BWMS into overall ship's automation systems, software modifications as this new technology matures, and the potential impact of a BWMS on the performance of a ship's auxiliary systems.
In general, participants agreed shipowners need to ensure the technical specifications are thorough, must identify responsible parties, and should carry out some type of operational test to make sure the equipment, when delivered, is able to operate for an entire ballast cycle. A strong recommendation from all the owners was to think carefully about the degree of integration between the new and existing systems, with the prevailing wisdom being that simpler is better.
DESIGNING, INSTALLING AND COMMISSIONING
During the course of the forum, several case studies were discussed to review lessons learned from recent projects. These case studies covered various types of vessel for retrofit and new construction projects, delivering key lessons learned to help inform future efforts.
While each experience was unique to individual vessels and system types, common problems included prefabricated piping errors, software issues and insufficient electrical power for auxiliary systems. Participants commented that 3D scanning and the use of experienced pipe fitters would reduce installation delays.
OPERATION, IN-SERVICE SUPPORT, AND MAINTENANCE CHALLENGES
Important operational concerns also were discussed during the forum. Adequate system testing during commissioning often was prevented due to delivery schedules, which in turn impacted post-delivery operations. Participants reported piping leakage issues, sensor and instrument failures, frequent software modifications and irregular vendor service as opportunities for improvement in the process. Many of the issues discussed could be addressed through diligent installation planning and a solid post-installation operating/troubleshooting strategy.
Participants focused on the importance of an agreement with the shipyard or installation contractor that includes sufficient testing to indicate the BWMS will achieve the discharge standards during the first year of operation.
Modification of computer-based controls software was also a significant concern because changes could invalidate the type approval certificates. ABS Steel Vessel Rules also cover requirements for software modifications. Concerns were also raised that the systems, particularly on tankers, precluded load and discharge of ballast by gravity and frequent filter backflushing, both of which increase operational cycle times.
LOOKING TO THE FUTURE
Forum participants agreed that the lessons learned should be shared with industry peers and regulators. It is imperative to bring together knowledge and experience to develop sustainable technologies and practices.
Looking to the future, ABS will host follow-on discussions to continue our efforts to aide industry and serve as the nexus for information sharing.
In our role as a trusted advisor to industry on environmental, operational and efficiency issues, ABS strives not only better inform our own standards but also to aid industry in closing the gap between compliance with new regulations and the sustainable use of technology.