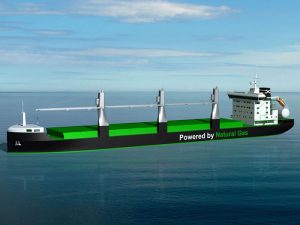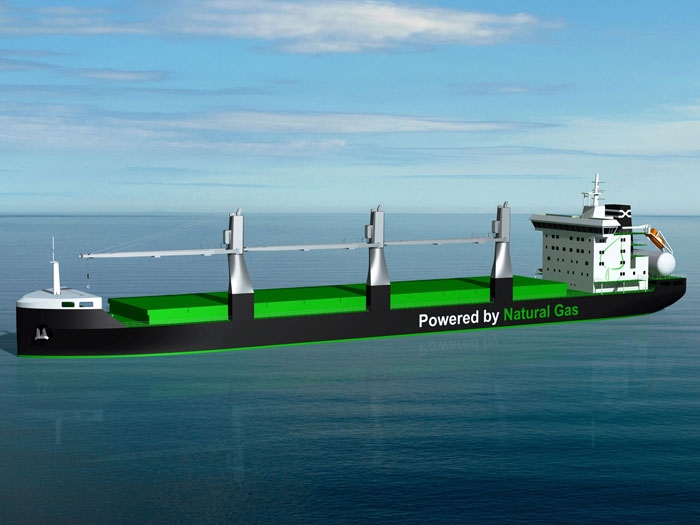 ESL Shipping and Swedish steel company SSAB have signed a long-term frame agreement covering SSAB's inbound raw material sea transports within the Baltic Sea and from the North Sea. The purpose of the agreement is to enable mutual, long-term gains in efficiency and to reduce overall logistics costs, while simultaneously making raw material logistics as sustainable and environmentally friendly as possible. At present, the aggregated sea transport volume covered by the agreement is estimated to be 6–7 million tons annually.
The two ice-class 1A ships being built as a result of the agreement will be the first LNG-fueled large bulk carriers in the world. CO2 emissions per ton of cargo transported will be reduced by more than 50% in comparison to present vessels.
"This new agreement is a solid example of SSAB's sustainability strategy in action," says Per Bondemark, Chief Procurement Officer at SSAB.
"ESL Shipping's new customer agreement running for several years will secure growing freight volumes, and the new investments to be implemented will release old vessel stock for other transport needs. Besides their environmental benefits, the cost savings provided by the new technology will also allow better profitability," says Aki Ojanen, Chairman of the Board of ESL Shipping and CEO of its parent Aspo Group.
The two new vessels will be built at the Qingshan Shipyard of Sinotrans & CSC SBICO in China and will start operating in the Baltic
in early 2018. The total value of the investment is approximately EUR 60 million. The investment cash flow will be divided progressively between 2015 and 2018.
ESL Shipping has worked in close cooperation with Finnish designer Deltamarin on the ship design and the ships have been tailored to customer needs with special attention given to the efficiency of cargo handling and cargo hold arrangements.
Deltamarin has performed the full concept and contract design of the ships for ESL and has a contract with the shipbuilder covering basic and detail design, procurement handling and site assistance for the two vessels based on Deltamarin's B.Delta26LNG design.
The LNG-fueled B.Delta26LNG bulk carrier is equipped with both dual-fuel main and auxiliary machinery. The ship has a type C LNG tank of approximately 400 cu.m capacity.
The B.Delta26LNG also exhibits very efficient operation in ice class conditions, far surpassing any other similar ships trading in such conditions. Extensive model tests have been performed for both open water, at SSPA in Sweden, and Ice Class 1A operations, at Aker Arctic Technology in Finland.
The vessels will be classified according to DNV GL rules.
The B.Delta26LNG has a shallow draft of max. 10 m, length overall of 160 m, breadth of 26 m and maximum capacity of 25,600 tonnes deadweight.