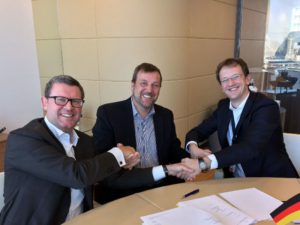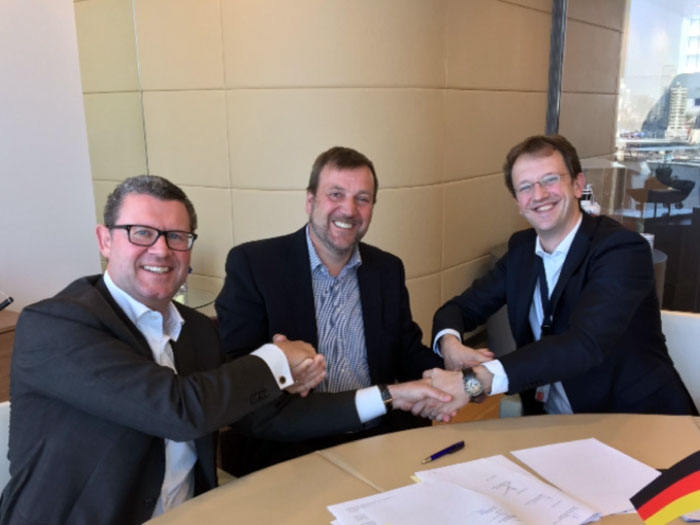 A floating energy plant, the LNG Hybrid Barge is designed to provide ships in port with clean power—an alternative to providing ship's power by plugging into the city grid or producing electricity via generator sets or main engines. During winter season the LNG Hybrid Barge will be able to deliver heat to factories or to the central city heating system in addition to electricity.
BMS is the owner of the LNG Hybrid Barge and provides services to charter out the barge.  BMS Managing Director Dirk Lehmann, says, "The LNG Hybrid Barge is the first flexible solution supplying clean LNG energy to cruise ships during summer season and providing the flexibility of generating electric energy and heat into a public grid system or industrial users during winter season. We see this advanced flexible solution as an opportunity for Rotterdam and other international ports."
Primarily the LNG Hybrid Barge will support cruise ships moored in Rotterdam, traditionally key clients of KOTUG. KOTUG will move the LNG Hybrid Barge and will provide commercial, technical and operational management of the LNG Hybrid Barge.
KOTUG CEO Ard-Jan Kooren, says, "As a leading towage company and with our strong focus on innovative technical and environmental solutions, we strive for reducing our environmental footprint and encouraging our suppliers, clients, business partners and stakeholders to reduce their environmental impact. We are proud to be working with innovative partners like Becker Marine Systems and we look forward to making together a significant step in supporting our clients in a greener, safer and more efficient operation."
This new, innovative concept and unique cooperation has also drawn significant attention from key players in the LNG market, like Cruiseport Rotterdam, Dutch National LNG Platform and Shell. Arjan Stavast, Shell's Downstream LNG Business Development Manager for Europe says, "We see the LNG Hybrid Barge as a unique solution for the maritime industry. We will follow these developments closely as we do believe that the delivery of electricity through LNG is possible for (cruise) ships, factories and cities, while not having to invest heavily in additional electricity infrastructure."
"We are delighted to learn about this initiative and are looking forward to welcome the LNG Hybrid Barge in Rotterdam," says Mai Elmar, Executive Director of Cruise Port Rotterdam.
Gerrit van Tongeren, Chairman of the Dutch National LNG Platform, says the initiative "is another great and unique example of how (in their respective fields) leading maritime companies can work together in the entire LNG chain and together strive to get LNG introduced in the market and contribute to a cleaner and greener environment. We therefore follow and support this initiative and wish all parties good luck in achieving the objectives."