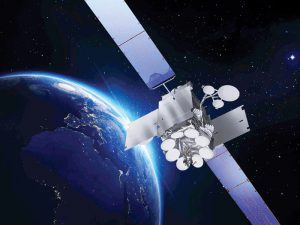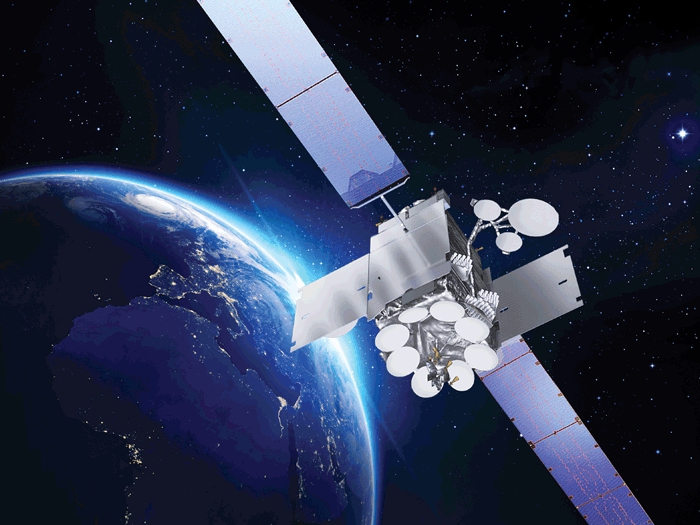 High profile customers and technology partners are swiftly committing to shipping's new era of connectivity through a series of agreements to use the world's first global maritime high-speed broadband service from a single network operator. Officially launched on March 30, Inmarsat Maritime's revolutionary Fleet Xpress has unleashed the power of 'big data' to enhance vessel efficiency, while delivering transformational but cost-controlled connectivity to the maritime industry..
Fleet Xpress delivers high-speed data transmission with unmatched reliability, switching automatically between Ka-band and Inmarsat FleetBroadband L-band services to ensure constant coverage.
"Fleet Xpress alters the asset management capabilities and frontline working experience of an entire industry," says Inmarsat Maritime President, Ronald Spithout. "It will optimize vessel safety, security and efficiency, and meet the connectivity needs of the modern seafarer that have for too long been overlooked."

Separate agreements announced in June with VSAT service providers Marlink and SpeedCast International suggest that leading maritime value added service providers agree. Both organisations already describe Fleet Xpress as key to their maritime services portfolios. SpeedCast says the service is fully integrated within its SIGMA gateway, while Marlink emphasises access to a range of options that include its XChange communication management platform, with 'Bring Your Own Device' crew connectivity.
SpeedCast and Marlink have committed to roll out Fleet Xpress to approximately 2,000 vessels apiece over the next five years.
Market migration
Direct agreements with shipowners also quickly followed the Fleet Xpress service launch. Early contracts were announced covering installations on 70 Nanjing Tanker Corporation ships.
However, the appeal of Fleet Xpress is not limited to the cargo-carrying ship sector. Even before its commercial launch, trials on the ice-class adventure ship Ocean Nova in Antarctica delivered the low-horizon satellite views through heavy cloud cover and precipitation that operators routinely face in such hostile waters. So satisfactory were the trials that owner Nova Cruising Ltd committed to the commercial installation of Fleet Xpress.
"Fleet Xpress delivered on its promise of high-speed seamless mobile broadband in one of the world's most difficult areas for most satellite systems," says Dr Luis Soltero, Chief Technology Officer of project partner Global Marine Networks.
In early June, Inmarsat announced a first commitment to Fleet Xpress from a superyacht owner, for the 44m sail yacht Juliet at Royal Huisman Shipyard, the Netherlands. The project involved installation of a new Sailor 100GX VSAT system and the Inmarsat GX bespoke below deck equipment configuration.
Gerbrand Schalkwijk, Chief Sales Officer, Inmarsat Maritime, says the maritime package has been eagerly anticipated by an industry seeking to take advantage of high-speed Ka-band with ultra-reliable FleetBroadband L-band service acting as unlimited backup. "We expect up to 1,000 ships will be using Fleet Xpress before the end of 2016," he says.
For the first time, he explains, ship/shore connectivity is so reliable that service agreements can include network availability guarantees, with minimum and maximum of data throughput "so that customers know in advance what they are paying for". Fleet Xpress also brings 'Inmarsat Gateway' access, which "effectively connects ships to landside offices via VPN", opening up a new world of content-rich applications for shipping.
Enabling change
For its part, Inmarsat Maritime is cultivating the 'service ecosystem' for smarter shipping. It has approved new generation antenna systems from Cobham, JRC, and Intellian to meet requirements, but also devised the Certified Application Partner (CAP) programme to encourage the development of software and hardware that is compatible with Fleet Xpress.
The CAP programme offers a framework for maritime big data to drive smarter shipping. It looks beyond more timely updates of more data, better voyage planning, remote monitoring/ diagnostics, and better repair scheduling, to more imaginative applications: telemedicine; video conferencing; and video surveillance, to name but three. An Inmarsat Developer Conference, held in London earlier this year to hear presentations from existing and potential CAP partners was heavily oversubscribed.
At the industry's leading edge of technology, Inmarsat is also a partner in the Advanced Autonomous Waterborne Applications Initiative (AAWA), led by Rolls-Royce. Funded by the Finnish research institute Tekes, the €6.6 million project runs until 2017. "Fleet Xpress delivers the vital ship-to-shore communications required to support the remote control functionality fundamental to the realisation of the autonomous ship," says Inmarsat Maritime President Spithout.
Whatever the outcomes of this radical scheme, Inmarsat expects it to yield tangible progress for data transfer ship-ship and ship-shore, with significant consequences for the way ships are managed and worked at sea.
Life at sea transformed
In the more immediate term, ship crews working today will be among those feeling the most significant transformation due to Fleet Xpress. The seafaring life still consists of extended periods of working under pressure, punctuated by opportunities for intense boredom. It also continues to involve long periods of separation from family, friends and the world at large, adding up to a burden of isolation.
This is despite the fact that, according that the Maritime Labour Convention: 'Every seafarer should have reasonable access to ship-to-shore telephone communications, email and Internet facilities, where available, with any charges for the use of these services being reasonable in amount.'
Drew Brandy, Senior-Vice President, Inmarsat Maritime points out that 73% of seafarers take into account ship-shore connectivity when deciding which ship to join, according to the 2015 Crew Connectivity Survey from Futurenautics. The same survey reports seafarers on average bringing three communication devices onboard ship, with 77% now carrying a Smartphone.
Meeting seafarer expectations of access to VOIP and Video Chat services will be a key plus point for Fleet Xpress bandwidth because owners will be able to do so without compromising their operating costs. The migration of existing customers from XpressLink Ku-band services to the Ka-band based Fleet Xpress will "double the bandwidth available at no additional cost," according to Brandy.
Critical momentum
If emerging crew attitudes are a spur and global end-user agreements suggest shipping is easing into the Ka-band era, the recent appointment of Satlink Satellite Communications as a further Inmarsat partner may also be telling. Satlink, whose Satbox and Tracklite service will become integrated as 'value added' features of Fleet Xpress, is the largest single XpressLink provider for Inmarsat globally. Its customer base includes MSC Shipmanagement Limited and Columbia Shipmanagement Ltd.
Inmarsat Maritime has separately disclosed intentions to transition more than 2,600 existing XpressLink installations and convert its committed XpressLink backlog to Fleet Xpress over the next three years.
Maritime President Spithout believes the opportunity for an industry transition is now ripe. "We are already committed to future service enhancements by contracting Airbus to build the first two satellites for our sixth-generation I-6 fleet. But the partnerships we have put in place for Fleet Xpress and our engagements on hardware, software, service and distribution mean that the tipping point for maritime communications as a whole is 2016, not at some time in the future."