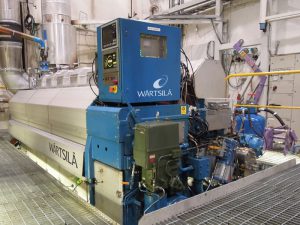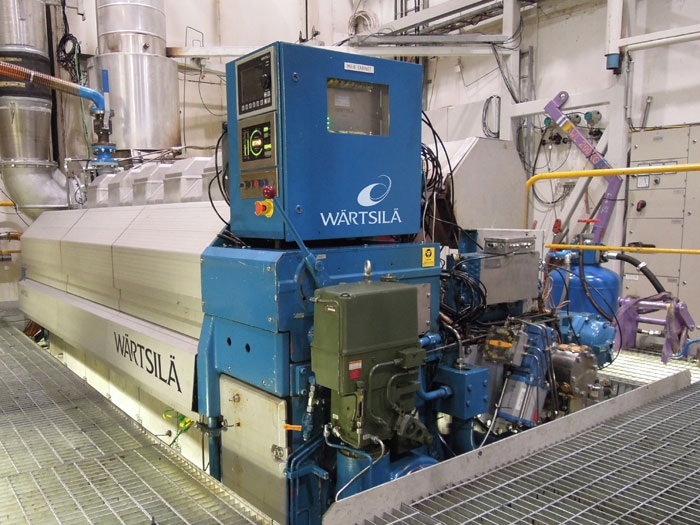 "We strongly believe in the need for sustainable 'drop in' marine bio-fuels and their potential as part of the long term fuel mix, as we see them as an important means of improving the sustainability of the industry," said Theo Baartmans, COO of Boskalis. "Participating in this pilot and making our vessels available is in line with Boskalis' approach to seeking innovations that work hand in hand with sustainability."
Drop in bio-fuels are liquid hydrocarbons that are functionally equivalent to petroleum derived fuels, meaning that they can be effectively interchanged with conventional fuels. Minimal engine modifications may be necessary in some cases.
Boskalis says that right now bio-fuels "are not part of the marine fuel mix that operators and owners can choose from" and that this means that shipping is missing an opportunity to utilize what should be a price competitive, environmentally friendly fuel option.
Boskalis and its partners believe that bio-fuels will play a viable role in reducing emissions that no other fuel can currently achieve, without a capital-intensive fleet renewal or retrofitting.
The three companies will test several next generation bio-fuels at the Wärtsilä laboratory in Vaasa, Finland before carrying out sea trials in various Boskalis' global fleet.
The pilot program will focus on delivering and analyzing a sustainable feedstock, securing industry certification, and preparing the building blocks for large-scale production. Additionally, the consortium will initiate a global scalability study involving leading shipowners, universities, NGOs, ports, biofuel companies and other industry stakeholders. The aim will be to identify tangible opportunities for scaling supply to the world's commercial shipping fleet.
Netherlands-based GoodFuels Marine, which has been developed by a team with track record in commercializing sustainable bio-fuels for the aviation industry, has also created a "sustainability advisory board," consisting of leading NGOs and academics. Its role is to ensure that fuels are 100% sustainable, and that GoodFuels Marine complies with standards and principles set by the Roundtable on Sustainable Biomaterials (RSB)
"Wärtsilä, together with its customers, is highly committed to continuously finding better, more sustainable marine engine solutions," says Roger Holm, Senior Vice President, Engines, Wärtsilä Marine Solutions. "This is another great example of that commitment, whereby we support pioneering innovations that provide ship operators with greater flexibility and choice about how they can reduce emissions."