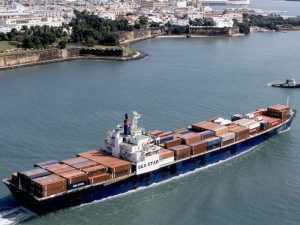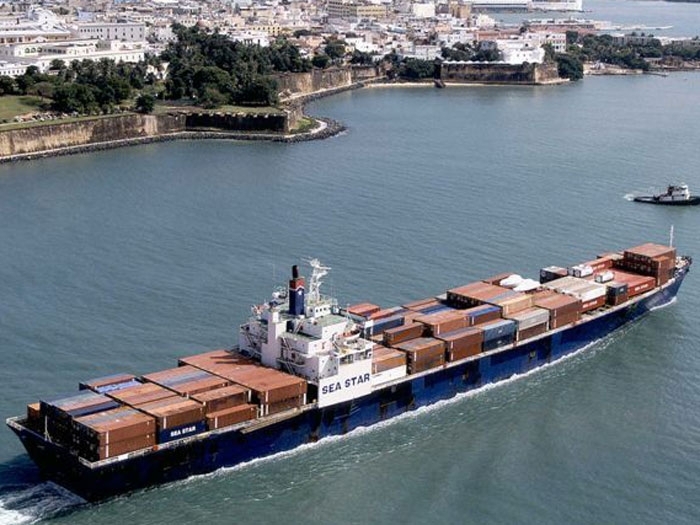 Coast Guard spokesman CAPT Mark Fedor said during a press conference in Miami this morning that one body was found in a survival suit in a 225-square mile debris field near the Bahamas. The body was "unidentifiable" and was not recovered. CAPT Fedor said the Coast Guard also recovered one of the ship's two lifeboats with no one on board. He said that the Coast Guard was still hopeful of finding survivors among the 33 crew on board. Despite the difficult conditions of being subjected to 140 mph winds and 50-foot waves, "I'm not going to discount someone's will to survive," says Fedor.
According to Fedor, there were 46 survival suits on board and each lifeboat is certified to carry 43. "These are trained mariners and they know how to abandon ship."
The search for survivors will continue with aircraft and commercial ships in the area.
The Coast Guard said Sunday evening that the search teams, which also include personnel and resources from U.S. Air Force and the U.S. Navy, have covered more than 70,000 square miles.
The U.S. National Transportation Safety Board, with involvement from the U.S. Coast Guard, is expected to conduct a full investigation. Fedor says the Coast Guard is also expected to conduct its own investigation.
The El Faro, owned by Tote Maritime, was built in 1974 and updated in 1992 and 2006. It was carrying 391 containers and 294 trailers and cars.