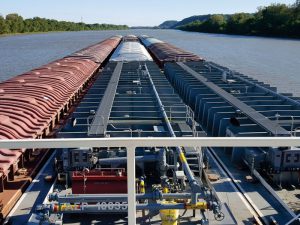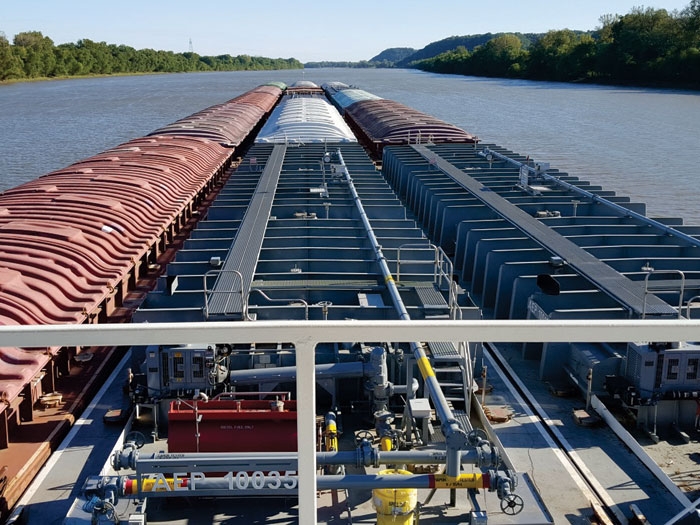 ACL purchased all the stock of AEP Resources, the parent company of AEP River Operations.
AEP, which acquired the business, formerly known as MEMCO, in 2001, netted approximately $400 million in cash after taxes, debt retirement and transaction fees.
AEP River Operations is a commercial inland barge company delivering about 45 million tons of products annually, including 10 million tons of coal. It has 56 towboats, 2,301 barges and 1,090 employees. The company is based in Chesterfield, MO, with operations in Paducah, KY, and Convent, Algiers and Belle Chasse, LA.
AEP is retaining ownership of its captive barge fleet. It has 12 towboats, 498 barges and 229 employees and delivers about 19 million tons of coal annually to AEP's regulated coal-fueled power plants owned by Appalachian Power, Kentucky Power and Indiana Michigan Power.
AEP has signed a contract with ACL to dispatch and operate AEP's captive barge fleet through the end of 2016.
ACL, a portfolio company of Platinum Equity, has a fleet of approximately 2,000 barges and over 115 towboats. It is one of America's largest liquid cargo and dry cargo barge lines. Its operating companies use the American Commercial Barge Line (ACBL) name.
Its top leaders are hardly strangers to AEP River Operations.
ACL President and CEO Mark Knoy ran AEP River Operations for a decade before joining ACL in 2011. Paul Tobin, ACL's Chief Operating Officer, and Robert Blocker, ACL's head of sales and customer service, also spent 10 years at AEP River Operations before joining ACL in 2011 along with Knoy. All three were previously at the company in its MEMCO Barge Line days.
"I have a great deal of respect for AEP River Operations, I know the business very well, and I'm excited about what we will achieve together," said Mark Knoy. "These are two highly complementary businesses, each with its own strengths, yet unified in their commitment to safety and customer service. This is an exciting day for our employees, our customers and for the future of our company."
"Mark and his team know both businesses first-hand and are uniquely equipped to bring them together and maximize the potential of the combined enterprise," said Platinum Equity Partner Louis Samson. "With the additional operational support Platinum Equity provides, they are moving quickly to create substantial value."
Bank of America Merrill Lynch advised ACL and led the transaction financing. Latham & Watkins served as legal counsel to ACL.
In a letter addressed to AEP River Operations customers today, ACL head of sales and customer service Robert Blocker wrote, "AEP River Operations LLC will join the ACBL group of companies and will continue to operate as ACBL River Operations LLC. Over the next several months, we will likely be transitioning much of the business into the ACBL operating structure, but we are going to do that in an orderly fashion to be sure we maintain a level of service that reflects the ACBL standards."