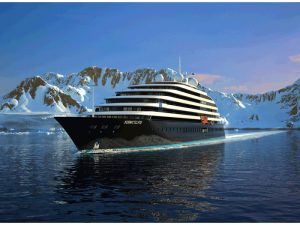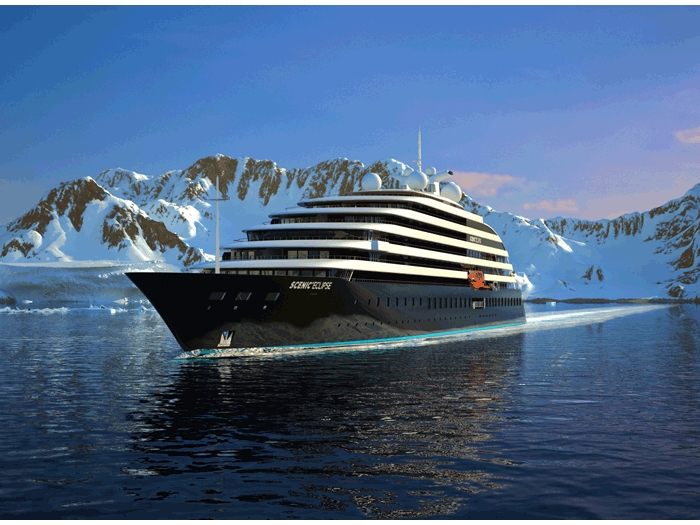 Soon, noon-day reporting from fallible human beings will be a thing of the past. From cradle to grave, a whole new approach to ship efficiency has been made possible by recent advances in IT and data processing. Now, a step change in "always-on" ship connectivity will allow maritime assets to be monitored and managed remotely right round the clock.
As we reported in "Shipping's Space Age Future" (ML April 2016, p. 37), perhaps the most ambitious project on the go in Europe is the Rolls-Royce-led Advanced Autonomous Waterborne Applications Initiative (AAWAI) in which other maritime firms including DNV GL, Inmarsat, Deltamarin and NAPA are also involved. Other participants include top academics from various Finnish universities.
At a project update meeting recently in Helsinki, Rolls-Royce President – Marine, Mikael Makinen declared: "Autonomous shipping is the future of the maritime industry. As disruptive as the smart phone, the smart ship will revolutionize the landscape of ship design and operations."
Delegates heard that the sensor technology is now sufficiently sound and commercially available so that algorithms required for robust decision-making—the vessel's virtual captain—are not far away. Now the arrays of sensors are to be tested over the coming months on board Finferries' 65-meter-long double-ended ferry, Stella.
"Some of the distinct goals of this project are to make a difference in marine safety and energy efficiency," Päivi Haikkola, Manager, R&D, Deltamarin Ltd., told Marine Log. "We want to mitigate human error."
Finferries and dry bulk shipping company ESL Shipping Oy are the first ship operators to join the project, which aims to explore ways in which to combine existing communication technologies as effectively as possible for autonomous ship control. Inmarsat's involvement is key.
The London-listed communications company recently began the roll-out of its new Fleet Xpress service, seen by many as truly a light-bulb moment. Preparing the ground for rapid advances in smart ship operation and crew welfare, the new service now provides always-on high-speed broadband communication between maritime and offshore assets at sea, and shore-based managers. It is the first time that such a service has been available from a single operator.
Fleet Xpress will also facilitate cloud-based applications from third parties with smart systems to raise ship operating efficiency and improve the life-quality of seafarers. For the first time, big data can be used to improve asset management and maintenance.
IT advances have also facilitated a new approach to ship design. Model basins and testing tanks still have their place, of course, but thousands of relatively high-speed computational iterations can measure the relative benefits of small design changes in a way that has not been possible before.
Take the Finnish company Foreship, for example. Its capabilities in computational fluid dynamics (CFD) and the super-efficient hull forms which it has developed have propelled the company into a position as one of the top ship design consultants to global cruise lines, advising both on newbuilding plans, conversions and retrofits.
In a couple of months, the first of two 4,700 dwt "EcoCoaster" cargo ships is due for delivery to Finland's Meriaura Group from the Royal Bodewes yard in the Netherlands. Foreship carried out extensive hull optimization work and, as a result, these vessels will burn only about half of the fuel compared to an existing vessel of similar size and class.
Foreship worked with both the owner and Aker Arctic Technology on the ships which will be able to run on biofuel or marine gasoil. Meriaura plans to have at least half of its fleet – currently about 20 ships – based on EcoCoaster designs by 2020. Since ordering the 4,700 dwt units, work has been carried out on larger designs.
Also hailing from Finland is progressive ship design firm Deltamarin. Now a subsidiary of Singapore-listed AVIC International Maritime Holdings Limited and ultimate Chinese ownership, the company's range of super-efficient B.delta bulk carriers spanning a size range from 28,000 dwt to 210,000 dwt has caught the attention of long-established dry bulk owners including heavyweights such as Algoma, Canada Steamship, Cosco, Louis Dreyfus Armateurs and Oldendorff.
Of course the catalyst for taking a fresh look at the hull forms which had not changed for decades was the spike in bunker prices. But although the oil price collapse means today's fuels cost only a fraction of prices two or three years ago, the search for improved economy has developed a momentum of its own, and nowhere is this more obvious than amongst leading propulsion companies, many of which are to be found in Europe.
While big low-speed diesel manufacturers like MAN Diesel & Turbo and Wärtsilä have made huge strides in raising the fuel efficiency of large engines, it is among some of the smaller niche machinery providers where true design innovation is to be found. Electrical power, energy storage and the growing popularity of azimuth thrusters are fiercely fought-after markets. ABB, Rolls-Royce, Steerprop, and Wärtsilä all feature in a market popular with operators of cruise ships, workboats, offshore support vessels and dynamically positioned offshore units of various types.
ABB, for example, recently won a European Marine Engineering Award for its Azipod D electric propulsion system with a power range from 1.6MW to 7MW. Launched last year, the latest Azipod was designed to allow its use on a wider range of ship types. It incorporates various innovative features including a new hybrid cooling system which contributes to a requirement for 25% less installed power and similar fuel savings.
The first cruise ship with Azipod D will be the 16,800 gt Scenic Eclipse being built by Uljanik shipyard in Croatia. The Scenic Eclipse (pictured above) is being built to Polar Class 6 and will operate in the summer waters of the Polar regions when it is delivered in 2018. The 228-passenger ship will have two 3MW Azipods installed.
Meanwhile, ABB recently announced a deal to supply a new electrical power system based on its Onboard DC Grid system for a hybrid car ferry in Norway. Initially the vessel, for Torghatten Trafikkselskap will operate as a hybrid with two battery packs contributing to peak demand. However, the 60-car, 250-passenger vessel can be easily modified to become fully electric in due course by adding 16 battery packs and a shore connection.
For the cruise ship and offshore vessel markets, Wärtsilä recently unveiled the Wärtsilä WTT-40 transverse thruster, which features a 4,000 kW power level and a 3,400 mm diameter controllable pitch propeller. The thruster complies with the U.S. EPA's latest VGP2013 regulations. It also features integrated hydraulics to save machinery room space and installation and commissioning time in the shipyard.
Meanwhile, last year Steerprop Ltd. landed orders for a total of ten SP25D units to serve as main propulsion for three inland towboats being built for SCF Marine at C&C Marine & Repair, Belle Chasse, LA. The propulsors will be delivered this summer to the shipyard by Karl Senner, LLC., Kenner, LA, the North American distributor for Steerprop. These will be the largest and highest horsepower inland towboats equipped with Z-drives built in North America to date, according to Chris Senner of Karl Senner, LLC.  He adds, "It is imperative to consider the harsh conditions of the inland waterways and select a unit suited for the environment, which is why we propose the equivalent of an ice-class rated unit."
A new generation of much more fuel and operationally efficient newbuilds, however, does nothing for the tens of thousands of existing vessels built before the new wave of design innovation began. But there are a range of initiatives in progress focused on enhancing existing ship efficiency.
Germany's Becker Marine Systems is a leading light in energy-efficient retrofits and appendages. The company recently signed a deal with Abu Dhabi's Adnatco to fit some 20 vessels with Becker Mewis Ducts (pictured at right). Rudder modifications and Becker Twisted Fins are also generating a steady pipeline of sales.
Walter Bauer, Sales Director, concedes that sales volume has reduced. But he says that this is partly a result of the dire state of the bulk carrier market. Tanker business, he says, is holding up well.
But what to do with almost-obsolete panamax container ships? Owing to beam constraints, they are generally long and relatively thin, and were mostly built in an era of cheap fuel and fast sailing speeds. They are not particularly efficient from a box-carrying point of view, but are in dire straits today, competing with larger ships and lower slot costs. There are more than 800 such vessels in the world fleet today and well over half are less than 10 years old. They are likely to prove increasingly unpopular with charterers.
Cargo access specialist MacGregor is one of several companies which offers capacity increasing conversions for container ships. By slicing a vessel in half lengthways, a newly constructed midship section can be inserted and stack heights raised by lifting the navigation bridge.
In a similar project, the capacity of the 4,860 TEU MSC Geneva, owned by Reederei NSB, was increased to 6,300 TEU. The five-month widening project, undertaken in close cooperation with Hamburg's Technology GmbH, was completed at Huaran Dadong Dockyard in China. Through its subsidiary NSB Marine Solutions, Reederei NSB is now offering to assist in similar projects for third parties.