Fueltrax CEO Anthony George discusses fuel consumption optimization, efficiency
Written by
John Snyder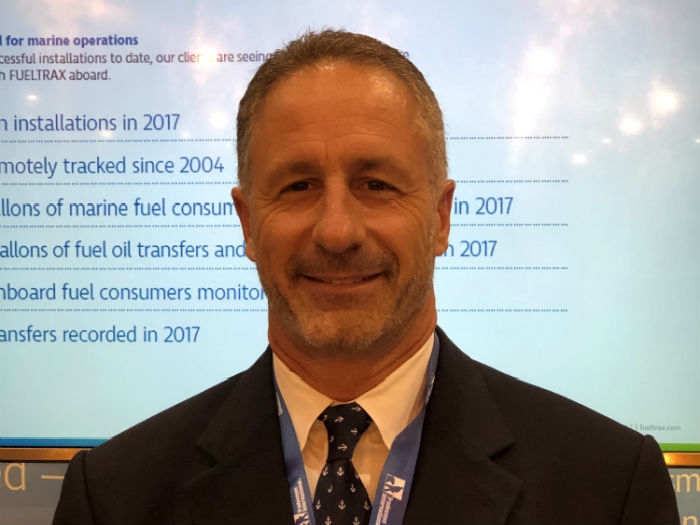 DECEMBER 14, 2018 — Now more than ever, vessel operators and charterers are leveraging smart technology and data analytics to reveal operational efficiencies, comply with environmental regulations, and better their bottom lines. This is nothing new to customers of Fueltrax. More than a decade ago, Fueltrax began as a project to help Kirby Inland Marine more accurately measure fuel consumption to improve the efficiency of their vessels.
Today, Fueltrax is the leading fuel management solution, installed on over 500 vessels operating worldwide — ranging from small inland tugs to offshore supply vessels to oceangoing tankers. Fueltrax monitors over 1,000 fuel consumers daily, providing data for improving performance and generating cost savings.
Fueltrax CEO Anthony George, says the system "is vessel agnostic — meaning it enhances fuel security, facilitates compliance, and optimizes performance on any vessel, with any fuel type, anywhere in the world." George continues, "Due to the caliber of technology that Fueltrax employs, clients are seeing reductions in fuel costs across their operations. We only use the best technology in our system."
The Fueltrax system incorporates the company's Coriolis mass flowmeter technology to accurately monitor fuel activity through direct measurements. It also utilizes dedicated Iridium satellite communications to provide pole-to-pole connectivity; the Fueltrax system is 'always on' — collecting and transmitting fuel consumption and transfer measurements in real time.
Marine Log had an opportunity at the recent International Workboat Show to sit down with Anthony George, Founder and CEO of Fueltrax, to discuss how the smart, real-time Fueltrax fuel management system works, what its benefits are to operators, and how he sees the product developing to optimize vessel performance.
You can listen to our Listen Up! podcast interview by clicking the arrow below.