Webinar: Trends in Vessel Design and Offshore Wind Maritime Support
Join Marine Log for a webinar on June 16, 2021 at 2 p.m. EDT | 11 a.m. PDT. Charlie Donadio, CEO and owner of Atlantic Wind Transfers; Andy Page, managing director at Chartwell Marine; and Heather Ervin, editor in chief of Marine Log, will explore in more depth how the U.S. offshore wind's maritime supply chain is developing and how cross-Atlantic collaboration will be key in developing the next wave of offshore wind vessels in the U.S. Register for "Trends in Vessel Design and Offshore Wind Maritime Support" now >
The Atlantic Endeavor crew transfer vessel (CTV), owned and operated by Atlantic Wind Transfers, America's first CTV operator, has recently been delivered to support Dominion Energy's Coastal Virginia Offshore Wind pilot wind farm.
Pioneering next-generation vessel designer Chartwell Marine, headquartered in the United Kingdom, oversaw the vessel's construction despite travel restrictions from the coronavirus pandemic. Chartwell Marine used data-driven analytics to foster an open and collaborative process with Atlantic Wind Transfers and U.S. commercial boat builder Blount Boats & Shipyard in Rhode Island.
With several gigawatts of offshore wind capacity to be installed the next few years, the U.S. offshore wind sector must rapidly build out its maritime supply chain to ensure new projects can be constructed, operated and maintained effectively.
Tune in to the webinar to learn about:
Chartwell Marine's history in Europe and subsequent work in the U.S., covering Atlantic Wind Transfers and Blount Boats
The current state of play in the U.S. offshore wind maritime supply chain, including emerging trends
How vessels designed for operation in the U.S. may differ from European designs, and why
How the digital revolution in offshore wind's maritime supply chain is unlocking a new wave of innovation through international collaboration
The importance of international collaboration in offshore wind
Webinar Speakers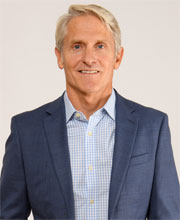 Charles Donadio is President and Founder of Atlantic Wind Transfers, the first Offshore Wind Farm Support Vessel Company in the United States. Charles has over 23 years' experience in marine transportation and 18-years specializing in high-speed aluminum catamarans operating in the offshore waters of Block Island and Martha's Vineyard. He founded the first fast ferry to Block Island in 1998, the first fast ferry to Martha's Vineyard in 2003 and built the first offshore Crew Transfer Vessel the "Atlantic Pioneer" for the first Offshore Wind Farm in the U.S. the Block Island Wind Farm.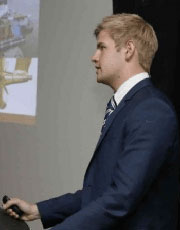 A Chartered Engineer, Andy Page is Managing Director of Chartwell Marine, a Naval Architectural consultancy business which supports boat builders and vessel operators worldwide. Andy also serves as the Chairman of the Workboat Association Technical Working Group, responsible for leading the way in industry decarbonisation. Chartwell Marine is an award-winning pioneer in next generation vessel design responsible for a number of innovative and market leading projects, including but not limited to the Chartwell 24 CTV, which has been built in Europe and the US to support the offshore wind sector. Prior to forming Chartwell Marine, Andy headed up the design team for a large high-speed vessel boat builder and repairer as head naval architect and general manager.