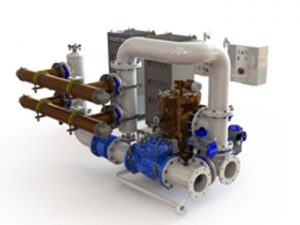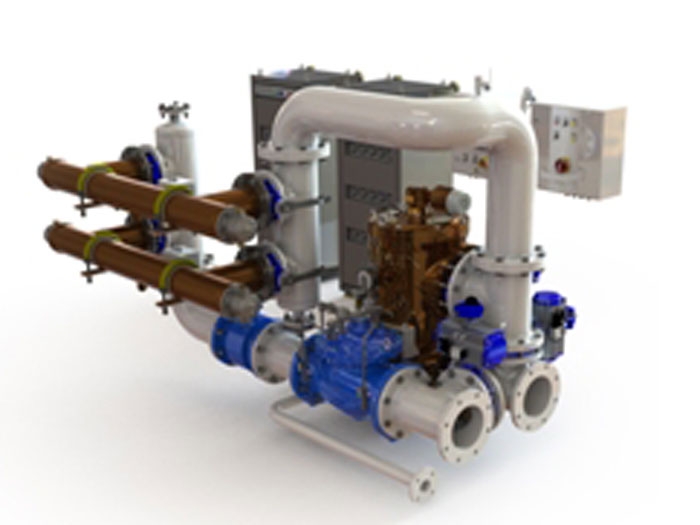 "This is a major contract, with a global leader in shipping," says Optimarin CEO Tore Andersen. "Due to confidentiality clauses we can't say who it is, but we can say that this firm, like many others we have reached frame agreements with, has chosen our system due to our unparalleled expertise in retrofitting and the reliable performance of our proven BWT solution."
Optimarin says the contract was secured thanks to its retrofit expertise and market proven technology.
The first of the Optimarin units has already been installed, with two further systems following at the beginning of next year, and two more in spring 2016.
Goltens Green Technology, which entered into an agreement with Optimarin last year as a "preferred retrofit partner," will manage all design and supervision from its Singapore office.
BWTS installation work will be performed at Chinese shipyards with Goltens using its proven retrofit process, employing precision 3D laser scanning and modeling as the basis for detailed design, prefabrication and streamlined system installation.
Goltens and Optimarin have joined forces on nearly 60 worldwide retrofit assignments so far and Mr. Andersen says this shared experience leads to fast-track, problem free installation, with most projects – where prefabrication and preparatory engineering work is completed – concluded within a week.
Optimarin, which fitted the world's first commercial BWT system in 2000, has now fitted over 270 BWT systems worldwide, from an orderbook that has seen over 350 orders placed. The modular, reliable and easy to install and maintain nature of the system has made it, says Optimarin, the leading retrofit choice for vessels up to 60,000 dwt.
"Our solution combines simplicity with innovation, utilising a combination of automatic back flushing, self cleaning filters and UV irradiation to neutralise all organisms, bacteria and pathogens in ballast water," Mr. Andersen comments. "We've been developing this technology for the past 21 years and that experience is a compelling proposition for owners and yards that, with the ratification of the IMO's Ballast Water Management (BWM) convention on the horizon, need solutions that they can trust… and need them soon.
"This is particularly true in Asia," he adds, "where we're now working with shipowners of the stature of Pacific Radiance, Chellsea and EMAS, while winning newbuild contracts from yards such as ASL Shipyard, Jurong SY, Keppel Singmarine, China Merchant Heavy Industries and Oshima Shipbuilding."The ten vessels, each requiring 1,000 cu.m/h system capacities, are managed from Hong Kong.
Optimarin recently completed work on extensive in-house testing facilities at its headquarters in Stavanger and its BWTS is currently undergoing a full program of USCG approval testing. It already has IMO approval, USCG AMS acceptance, and certification through DNV GL, BV, RMRS and CCS.