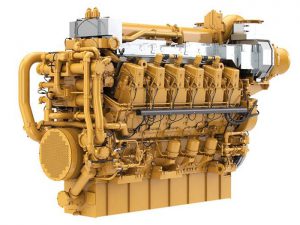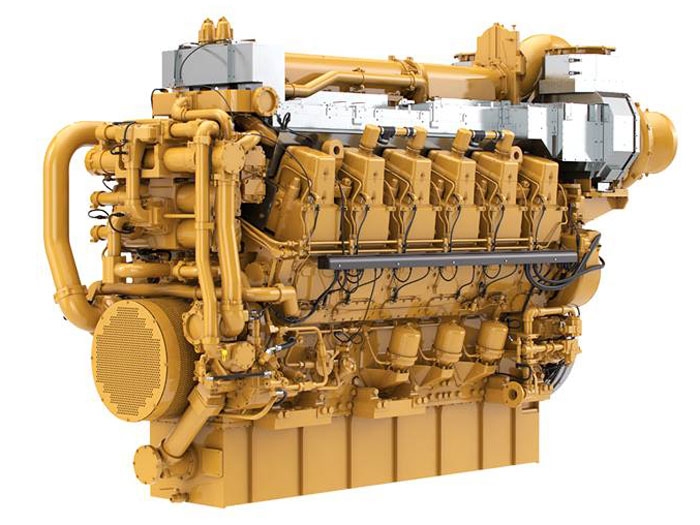 The EPA Tier 4 standards applied to all new U.S. flagged vessels starting in January 2014. IMO III standards will apply to all new vessels entering IMO NOx Emissions Control Areas (NECA) starting in January 2016.
The C280 engines are available in eight, 12 and 16-cylinder models spanning a power range from 2300 ˗ 5060 kW as main engines – conventional and diesel electric – and also as auxiliary generator sets. Caterpillar says that the latest models offer significant benefits over earlier units. As well as reduced emissions, they consume less fuel and have lower through-life owning and operating costs.
According to Nathan Kelly, Caterpillar Marine production definition engineer, the choice of SCR over other NOx reducing technologies, was made based on the Caterpillar commitment to customers to offer solutions that provide the highest uptime and minimize overall total lifecycle cost.
"SCR was a clear choice for us," explains Mr. Kelly. "We have more than 160,000 Tier 4 Final and Interim engines in land-based operations using various NOx-reduction technologies. In marine applications, we specifically chose the best technology to fit the needs of our industry. We view SCR as the preferred option for the commercial marine industry. "
"The C280 is already renowned for its high uptime, reliability and durability," he continued, "but for these Tier 4 engines our priority was to achieve the lowest lifecycle owning and operating cost. We have succeeded in this by improving engine fuel efficiency. Unlike previous emissions tiers, our Tier 4 engines can run at optimal fuel efficiency because the SCR system is in place to reduce the higher NOx output."
He says that any concerns about the cost of the urea based Diesel Exhaust Fluid (DEF) used in SCR technology are more than offset by the improved fuel efficiency delivered.
"Unlike some other NOx reduction technologies, our engines operate without interruption even in the event of SCR failure or running out of DEF," adds Mr. Kelly. "There is no effect to engine operation."