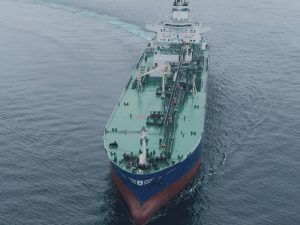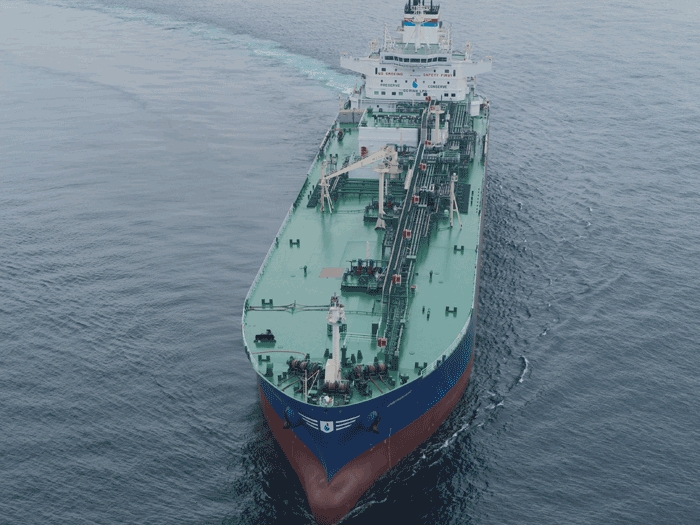 During the pre-SMM 2016 Press Conference on June 2, maritime economist Martin Stopford, Non-Executive President of Clarksons Research Services, said this year shipyards worldwide have experienced the lowest newbuilding orders since the 1980s. Stopford said orders of 14.2 million deadweight tons (dwt) were placed as of the end of April 2016. On an annualized basis that equates to 42 million dwt—the lowest annual rate since 1998 when orders were placed for 37 million dwt of ships. In stark contrast, the average number of ship orders since 2009 has been 94 million dwt.
Shipyards worldwide are expected to deliver about 103 million dwt of ships this year and 88.9 million dwt in 2017.
Stopford provided a perspective on the current weak shipping markets showing the average earnings of tankers, bulkers, containerships, and gas carriers have fallen to levels not see since 2003, according to the Clarksea Index. The average earnings per day in late May fell to $8,900 per day. In 2009, average earnings per day were at $22,000 per day.
There is clearly an overcapacity of ships. He pointed to declining trend in sea trade growth, which is projected at 2 percent this year.
SMART SHIPPING's THE ANSWER
According to Stopford, one strategy to cope with these difficulties is Smart Shipping. The rapidly evolving information and communications technology (ICT) has enormous potential to improve fleet operations and transport productivity. It will play a crucial part in the survival strategy for shipping, said Stopford.
Stopford outlined the Smart Shipping Toolbox, which includes:
New Inmarsat Ka band global systems broadband data to be collected, processed and beamed ashore;
Telematics: Sensors generate digital information about equipment and the ship, making it cheaper and better than ever;
Data storage: Cloud storage makes it easy to store data generated by sensors. That "Big Data" is analyzed to improve performance;
Smart phone-style apps and touch screens: Provide ways to do specific information jobs without the assistance of big computer systems;
Information systems: Provide management with the insight into what's going on and performance levels;
Automation: Feedback loops allow automation of many tasks (navigation, maintenance, operations, etc.)
SHIPYARD CAPACITY SHRINKS
Shipyard capacity has been reduced by 20 percent with the closure of 581 "uneconomic" shipyards, but ordering levels for new ships are well below world capacity, says Stopford, so shipyards and marine equipment manufacturers are going to face a challenging year. In 2009, there were 992 active shipyards. Now, there are 423 active yards.
Based on the percentage of ship launches in the year by gross tonnage (GT), Chinese shipyards had 37 percent market share, Korea 35 percent, and Japan, 19 percent.
Korean shipbuilders have been particularly hit by the ordering slump. As we went to press, STX Offshore & Shipbuilding Co., filed for receivership. The shipbuilder could be liquidated or see its debt restructured, depending on what the court decides. STX Offshore & Shipbuilding has been under the control of creditors since 2013. The shipbuilder had losses in excess of 300 billion won last year, and 1.5 trillon won in 2014.
The top three shipbuilders in Korea, Hyundai Heavy Industries, Daewoo Shipbuilding & Marine Engineering, and Samsung Heavy Industries, have all been hurt by the drop in oil prices as oil majors have cut exploration and production expenditures. All three had repositioned themselves towards building higher valued vessels geared towards energy production after the fiscal crisis of 2008 amid competition from much lower cost Chinese shipyard rivals.
There is expected to be consolidation among Korea's smaller shipyards.
As of mid-March, the Top Five Shipbuilder by Orderbook Value were: HHI, with $24.42 billion, Daewoo, $19.9 billion, China State Shipbuilding, $15.07 billion, Samsung, $10.47 billion, and Japan's Imabari, with $9.89 billion.
Cruise ship order book swells to $40 billion
Cruise travel continues to grow and expand at a record pace. This year, 24 million passengers are expected to take a cruise vacation this year, up from 23 million in 2015, according to the Cruise Lines International Association (CLIA).
Cruise ship owners are deploying more ships to Australia, China, and Asia to tap into the pent up demand for cruise travel and ordering new ships to accommodate the growth. As of last year, there were 471 cruise ships in service, with 27 new ocean, river and specialty ships scheduled to be deployed this year.
Just last month, Royal Caribbean Cruises Ltd. signed a Memorandum of Understanding (MOU) with French shipbuilder STX France to build a fifth Oasis Class ship for delivery in the spring of 2021 for its Royal Caribbean brand, and two additional Edge-class ships, scheduled for delivery in the fall of each of 2021 and 2022, for its Celebrity Cruises brand.
STX France is completing the design phase of the first prototype 2,900-passenger Edge Class ship and is set to start production this fall for a delivery in fall 2018.
If confirmed, the new construction contracts with STX France would swell the global order book to 59 oceangoing cruise ships, with a total of 176,755 passenger berths. The value of the order book is in excess of $40 billion.
STX France says that, when finalized, the three orders will secure the shipyard's order book through 2023. Overall, STX would have 12 cruise ships on order, tied with Germany's Meyer Werft for second most to Italy's Fincantieri, with 22 cruise ships on order. Meyer Werft's Finnish yard, Meyer Werft Turku, has six ships on order, with the remainder of the order book divvied up between Germany's Lloyd Werft, Croatia's Uljanik and Brodosplit yards, and Japan's Mitsubishi Heavy Industries.
Not included in those figures is what would be the first cruise ship built in Russia in decades. Last month, Aleksey Rakhmanov, President of Russia's United Shipbuilding Corporation (USC), says the company was to start construction this year of a cruise ship for an unspecified customer. No further details were available.
The market for river cruise ships is just as strong, with 40 vessels on order. In the U.S., American Cruise Line, Guilford, CT, expects to take delivery of the 170-passenger coastal cruise ship American Constellation in April 2017. The ship is currently under construction at its sister company, Chesapeake Shipbuilding, Salisbury, MD.
Nichols Brothers Boat Builders, Whidbey Island, WA, won a $94.8 million contract to build two 100-passenger, 238 ft coastal cruise ships for Lindblad Expeditions Holdings, Inc. Set for delivery in the second quarter of 2017 and 2018, respectively, the ships will operate between Baja, Costa Rica, and Panama during the winter months and Alaska, Oregon, Washington and Canada in the summer months.