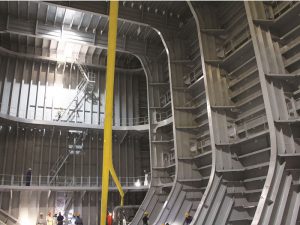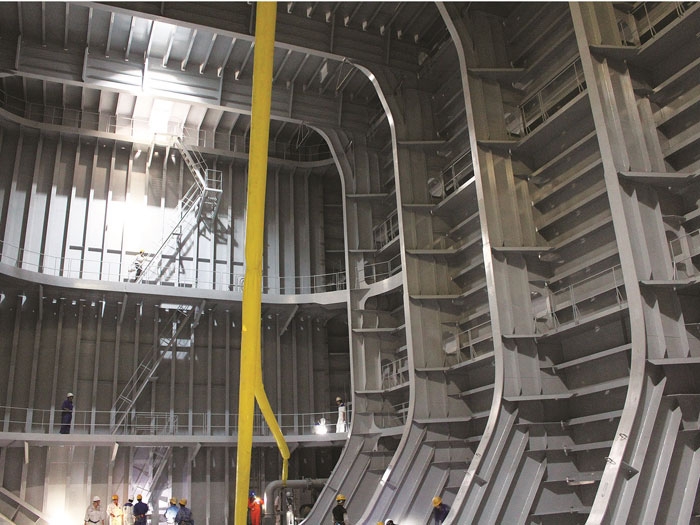 For shipyards and at installation, the system provides potential efficiency gains of as much as 20 percent compared to traditional three-layer coating systems. For shipowners, it provides the widest chemical resistance and the longest carriage time on the market of more than 3,400 cargoes, delivering maximum flexibility to the product tanker trades.
Building on more than 40 years of practical experience, PPG designed the new Phenguard Pro system as a premium tank coating solution for use on IMO II and III chemical/product tankers typically in the 30,000–60,000 dwt range.
Sijmen Visser, PPG global marketing manager, marine, says the new system is "truly a game changer for the product tanker market, offering shared benefits to both the shipyard and owner/operator by combining over 20 percent efficiency gains on application at newbuild and/or maintenance with trusted and proven performance for the owner. Based on our 40-plus-years track record on more than 1,500 vessels with this product technology, PPG has again delivered a top-quality product that also represents best value to all stakeholders in the IMO II/III product tanker segment."
The Phenguard Pro system uses Phenguard phenolic epoxy product technology by PPG, a benchmark in the chemical-tanker market for more than 40 years.
PPG identified market demand in the IMO II/III product/chemical tanker segment for a two-layer phenolic epoxy system offering maximum cargo flexibility with improved efficiency at installation. The result is the Phenguard Pro system, engineered and launched for both newbuilding and refurbishment projects.
Mr. Visser says that the Phenguard Pro system achieves in two layers of 125 microns what other tank linings can only achieve in three. The coating system can be applied in temperatures as low as 5 C (41 F), he says, making it a year-round solution that helps reduce costs related to heating for winter application.
The Phenguard Pro system provides a smooth finish that is easy to clean, thus saving time and labor for cargo switching and tank cleaning. Mr. Visser says that shipowners will also benefit from well-documented guidance and procedures for cargoes requiring prewash, thus extending the coating life.