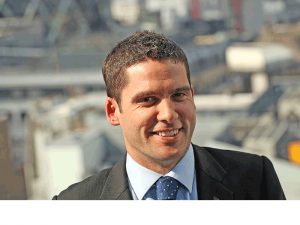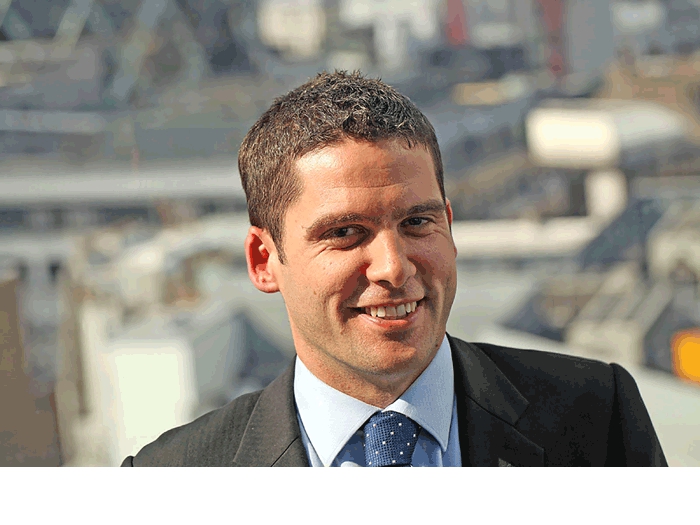 ML: Tell us a bit about your background. How did you get started in the marine business?
MD: Originally from the UK, my introduction to the Marine world can be traced back to growing up and learning to sail in my early teens—as well as the influence of my father, a mechanical engineer.  To complement my understanding of science and engineering, and my sailing hobby, by the time I was University age, I chose to undertake a Naval Architecture and Offshore engineering degree.  A graduate of both the Lloyds Register (LR) internship program and Lloyds Register Graduate training scheme, I have been fortunate, but also driven to obtain a diverse understanding of the global supply chain and Marine business as a whole over the 16 years I have worked for LR.  Having held a variety of roles across our business and areas of operations—from London, Dubai, South Africa, South East Asia and now the Americas—each role has been an incredible professional and personal learning experience, and has given me a broad view of our clients, their challenges, the global interconnected nature of our Marine business as well as the place and importance of Lloyd's Register both now and as we look to the future.
ML: You've worked with Lloyd's Register in Europe, the Middle East and Asia. Are the challenges for a classification society any different in Americas than the rest of the world?
MD: Irrespective of geography, at Lloyd's Register our primary aim is about helping to shape the future of shipping, while delivering solutions today – helping clients and stakeholders make the best commercial decisions based on the best technical insight.  Over the years this has seen an evolution in how and what all Classification societies view as their part in the industry, from core classification to industry and individual client advisors. Clearly irrespective of geography, many of our client challenges are similar and I think one thing my global experience has taught me is that there are many synergies between geographies, segments, and clients that enable us in the Americas to be agile and expedite the best solutions for our clients.    
In the Americas specifically, we operate across 14 countries and it's important that we have both the right existing as well as future resource and knowledge base to address the challenges of our client bases as markets, ship segments, energy and social economic policies impact their operations and future strategic direction across those countries.  Looking at the future of our services across the Americas, therefore, we have recently made enhancements  to how we serve and work with our client bases across the region.  Outside of our core Classification business and surveyors on ships, this ranges from working with the Royal Canadian Navy to developing a Regulatory regime for Naval Safety and their shipbuilding program to developing new propulsion configurations with our GE COGES (COmbined Gas turbine Electric and Steam) Joint Industry Project for LNG and ULCS construction right across the spectrum to helping understand small scale and inland waterways LNG solutions in the Gulf, South and Central America. While the challenges may be geographically unique, and different markets may require different solutions, our aim has always been to provide solutions and aid decision making for our industry. 
ML: What are the biggest challenges faced by vessel operators today? Complying with stricter environmental regulations? Cybersecurity? Crew training?
MD: As you know these are very interesting times for the Marine Industry as a whole and inherent stakeholders there-in.  Interestingly with the downturn in many sectors, we are seeing the emergence of an industry that, while remaining the enabler of world trade, is more open to drive innovation, offering interesting, dynamic technical solutions and careers as we search for answers to questions about the future of Marine and Offshore.  The solutions to many of the challenges faced by owners today are also increasingly coming from other industries or providers not traditionally known within Marine.  Aside from the ongoing regulatory changes, we are working with many owner/operators and shipyards across the world in so many areas. Sensors, data and robotics could drive safer, autonomous operations and surveys; new fuels are going to emerge to help lower greenhouse gases as well as improve local air emissions; new software tools will be developed to improve vessel design and safety oversight while also optimizing performance outcomes; and a new cyber enabled shipping that will see the development of things that we can't predict and possibly lead to a significant and exponential disruption in the industry.  We are also seeing the increasing challenge of obsolesce in newer and newer assets as well as a shift in firstly attracting then maintaining and training next generation crews.
These are very technological, challenging yet interesting and visionary times for Marine and Offshore. 
ML: How do you see class evolving over the next decade? What challenges does your organization face in the years ahead?
MD: The role and place of Class societies has markedly changed over the last decade and looking forward the pace of industry change and technological advancement means we are already scenario planning for what may be needed in the next decades.  It's critical we understand and address these changes not only in terms of future core surveying capabilities and technologies but importantly to remain relevant and agile in maintaining our technology leadership and aims as an industry advisor.  We often say "We are our people" and as someone who's worked across the globe I have seen first-hand the breadth of our global knowledge base, connection and industry expectations.  Ensuring we adapt to these changing needs is vital as well as ensuring we continue to invest either time or capital in understanding and shaping technology impacts to our own business with the agility to redefine what we do.  To this aim we've working closer with industry visionaries many of whom reside in the Americas both historical marine companies but increasingly from outside of Marine.  Real world solutions to industry challenges such as our joint venture project with Siemens, Dresser-Rand, Waller Marine and Conrad are examples of greater cross-industry collaboration in meeting tomorrow's challenges.