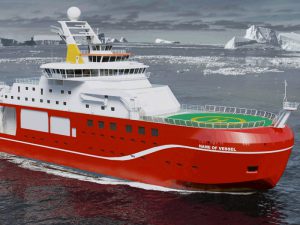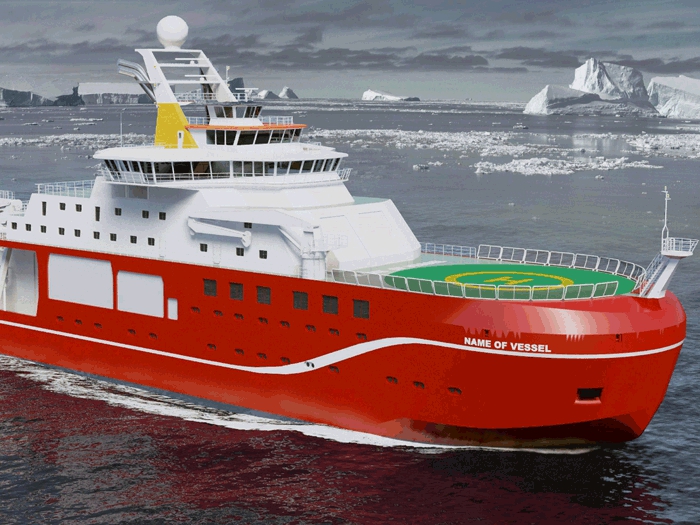 "Orders are drying up. We are faced with an unimaginable situation at which our dock may soon be empty," wrote Choi Kil Seon, Chairman of the world's largest shipbuilder, Hyundai Heavy Industries, in a letter to employees this past March. Complacency had set in during the boom years of the 2000's, he said, despite strenuous efforts to compete with Chinese shipbuilders.
His stark warning has been echoed around shipbuilding halls across Asia. Chinese shipbuilding is undergoing massive retrenchment with the closure of many second-tier shipyards and massive state aid for those still in business. Meanwhile, Japanese shipyards fear a slump that could prove worse than the crash that followed the 2008 financial crisis. Shipyard executives fear the worst as current projects come to an end and have no pipeline of business to speak of.
About 5,000 miles away, workers in the high-tech Kleven Shipyard just outside Ulsteinvik on Norway's west coast may or may not be aware that their counterparts in Asia are staring into the abyss. And they would certainly not recognize the term complacency in any aspect of shipyard operation.
A combination of effective marketing, chunky investment in automation and robotics, clever use of the country's export credit arrangements, and close cooperation with Rolls-Royce ship designers who work just across the fjord, has enabled the family-owned shipyard to build up an order book now potentially worth more than $1.8 billion.
Early in July, the yard announced its latest contract for the construction of two—with an option for an additional two—ice-strengthened expedition ships designed by Rolls-Royce (rendering pictured at right) for Norway's Hurdigruten. Hurdigruten operates a fleet of cargo and passenger vessels around the country's 15,700-mile coast. The order, worth billions of Norwegian krone, is the largest in Hurdigruten's history and is a major coup for the shipyard and Rolls-Royce which, in addition to vessel design, will supply about $15 million of equipment for each ship.
Together with the yard's existing 16-ship order book, Kleven now has work for the rest of this decade. Ships under construction include six anchor handlers for Maersk Offshore, four high-tech stern trawlers of Rolls-Royce design for German, French and Spanish owners, the world's most advanced cable layer with the highest DP3 position-keeping for ABB, two Rolls-Royce design live fish carriers, a deep-sea mining vessel for de Beers, and two luxury megayachts for a New Zealand entrepreneur. Talk about a diverse order book.
How has the yard been able to buck the global trend, particularly in one of the most expensive parts of the world? Certainly the Norwegian Export Credit Guarantee Agency has played an important role by making attractive financing terms available for foreign owners and vessels to be deployed overseas. But the yard's management has spent almost $60 million on upgrading yard facilities over the past five years.
The robotic welding process, using lasers, continues to evolve, with a vision control system recently installed and developed by the University of Trondheim. The automated process allows welding rates of more than 300 feet per hour transforming manual rates of a typical eight feet per hour. "This is how we believe we can stay ahead of our competition and be competitive on price," said a yard representative recently.
However, while the Kleven story may be exceptional—other yards in Norway's usually bustling Sunmøre region are wrestling the challenge of an unprecedented offshore downturn—the design and shipbuilding innovation evident in northern Europe still facilitates construction of some of the world's most sophisticated vessels.
In a radius of just a few miles from Kleven, there are several Vard yards, now owned by Fincantieri, the Havyard and across the fjord, next door to Rolls-Royce is Ulstein. Between them, these shipbuilders have completed some of the most sophisticated vessels ever built. They include the latest generation seismic survey ships, light well intervention vessels, offshore construction vessels and ultra-sophisticated cable layers.
Norway is not alone, however, in blazing a shipbuilding innovation trail. Finnish ship designers have unmatched expertise in ice-class design and construction, likely to be in heavy demand as warming seas enable navigation through the Northern Sea Route. Presumably with this in mind, Russia's United Shipbuilding Corporation completed the acquisition of what is now called Arctech Helsinki Shipyards at the end of 2014.
Sited adjacent to the ice model test basin now known as Aker Arctic Technology Inc, the Helsinki shipyard has undergone various changes in ownership over the years, but has always focused primarily on ice-class design and construction. More than 500 ships have been built since it was established 151 years ago and more than 60% of the icebreakers now in operation around the world were built there.
The Helsinki yard has pioneered a range of ice-class innovations over the years, often with others. These include 'double-acting' vessels, which can break ice by bow or stern, azimuthing propulsion for ice operation, heeling and air-bubbling systems, shallow-draft icebreaker designs for inland waterways and coastal seas, and nuclear-powered icebreakers.
The shipyard continues to innovate. In 2014, the shipyard delivered the first "oblique icebreaker" to Russia's Federal Agency of Sea and River Transport. The Baltika has an asymmetric hull and three azimuthing thrusters with a total installed power of 9 MW. She can break ice ahead, astern or sideways and can open up a 160-foot channel in two-foot thick ice.
The shipyard's most recent delivery is the first dual-fuelled icebreaker to be powered by LNG and diesel. The Polaris, with a bollard pull of 200 tonnes, is powered by two 6.5 MW stern Azipods and one 6 MW unit, all supplied by power and automation company ABB. She is the Finnish Transportation Agency's eighth icebreaker.
Polaris will be powered by Wärtsilä's dual-fuel engines capable of operating on both liquefied natural gas (LNG) and low sulfur diesel fuel. Wärtsilä's scope of supply consists of one 8-cylinder Wärtsilä 20DF, two 9-cylinder Wärtsilä 34DF, and two 12-cylinder Wärtsilä 34DF engine. Additionally, Wärtsilä secured a five years maintenance agreement for all engines and generators including spare parts, remote online support, CBM monitoring and training services.
The EURO 123 million ($136 million) vessel, classed by Lloyd's Register, also has an emergency response and oil spill recovery capability and completed sea trials successfully in June. Her 800 m3 of LNG storage will provide an endurance of up to 30 days when operating in the Gulf of Bothnia.
Norway has led the way in the development of gas-powered ships and Rolls-Royce has been one of the pioneers. Designed by NSK Ship Design, the gas-powered cargo ship M/S Høydal features a Bergen gas engine, Promas combined rudder and propeller, and a hybrid shaft generator from Rolls-Royce. The ship was built at Tersan Shipyard in Turkey and delivered to NSK Shipping. The DNV GL class Høydal transport fish feed manufactured by BioMar to the numerous salmon and trout farms of northern Norway.
Boaty McBoatface lives on
Rolls-Royce engineers are also designing the 128m polar research vessel RRS Sir David Attenborough, which will be built at Cammell Laird's site in Birkenhead on Merseyside, England. As you might recall, the project drew worldwide attention and almost blew up the internet when the public overwhelmingly chose the name "Boaty McBoatface" for the £200 million vessel during a "Name Our Ship" campaign held by Britain's Natural Environmental Research Council. The council saved face—pun somewhat intended—by choosing the fourth most popular name submitted, "Sir David Attenborough," after the famous British naturalist.
NERC says a remotely operated vehicle used by the Sir David Attenborough in its research will be named Boaty McBoatface instead.
The project is the biggest commercial shipbuilding contract in Britain and one of the biggest for more than a generation. When delivered in 2019, the Sir David Attenborough will carry out oceanographic and other scientific work in both the Antarctic and Arctic as well as transporting supplies to Antarctic research stations.
The research vessel will be Polar Code 4 ice class, with an endurance for voyages up to 19,000 nautical miles, space for a total of 90 people and a large cargo capacity. The vessel is also designed to generate very low levels of underwater radiated noise and minimize the risk of pollution. Onboard laboratories will allow the prompt analysis of samples.
As part of its £30 million contract, Rolls-Royce will supply the diesel electric propulsion system which will include new Bergen B33:45 engines, two nine-cylinder and two six-cylinder engines, and two 4.5m diameter Rolls-Royce Controllable Pitch Propellers (CPP). The powerful, efficient and compact engines and strong propellers will be able to push the vessel through approximately one meter thick level ice with extremely low underwater radiated noise, avoiding interference with survey equipment or disturbing marine mammals and fish shoals.
According to Jørn Heltne, Rolls-Royce, Senior Vice President for Sales in Ship Design & Systems, Rolls-Royce will also deliver automation and control systems, including its Dynamic Positioning system and Unified Bridge.
Also, Rolls-Royce deck handling systems will support a wide range of tasks, such as towing scientific equipment for subsea acoustic survey equipment using up to 12,000m of wire, or deploying equipment over the side or through a moonpool to collect seawater and seabed samples at depths of up to 9,000m.
OEMs capitalize on new era of 'smart shipping'
Rapid advances in satcom technology is finally enabling shipping to go digital and make the most of ship-shore connections. While a handful of companies have wired up their ships over the last few years—notably the world's largest container line, Maersk, high-throughput broadband now facilitates 24/7 connectivity and introduces a new era of remote monitoring, diagnostics, predictive maintenance and shore-side support.
Other transport modes have been using these technologies for some time, but satellite coverage across the world's oceans has remained a challenge. Many thousands of unconnected ships still provide manually prepared noon reports for managers ashore, an asset monitoring procedure which some from outside shipping can scarcely believe.
Rolls-Royce, through its TotalCare service, has been monitoring the performance of thousands of jet engines for years. Instead of signing service agreements and charging customers for call-outs, spare parts and attendance at unexpected breakdowns, the company's "power-by-the-hour" concept is aimed at keeping planes in the air and avoiding any downtime.
Earlier this year, London-listed Inmarsat launched Fleet Xpress, a high-throughput broadband service available through its Global Xpress network on its latest satellite constellation. As well as enabling a completely new range of ship-shore connections including internet, email, social media and video conferencing, third party app providers can procure bandwidth on Fleet Xpress to provide their own "smart" services (see accompanying feature, "Fleet Xpress brings 'smart' ship tipping point," for more details).
Systems similar to the Rolls-Royce TotalCare service are now being introduced in shipping. Wärtsilä recently paid EURO 43 million ($47.5 million) for Finnish energy management and analytics firm Eniram which has sensor and analytics equipment installed on about 270 vessels and a turnover of EURO 10 million ($11 million) in 2015. The Helsinki-based firm has established a sound track record in raising vessel efficiency by optimizing trim, engine load and speed, thereby saving fuel and cutting emissions.
The acquisition will strengthen the company's recently launched Wärtsilä Genius service in which key components are monitored in real time, exceptions noted, and maintenance procedures optimized. A virtual service engineer will also be available as part of the service and the company plans to make more details available at this year's SMM in September.
Competitor ABB is preparing to open its fourth "Integrated Operations Center" in the United States later this year, probably in Houston. The company has already opened a facility for its offshore clients in Billingstad, Norway, and two similar centers for shipping customers in Helsinki and Singapore.
A fifth center is also likely to be set up in China. By mid-year, ABB had established real-time connections between the centers and clients' ships, enabling ABB personnel to track performance and provide shore-side support if necessary. Meanwhile Rolls-Royce Marine is also in the process of setting up connections to monitor its equipment in operation at sea.
Following a successful remote monitoring pilot project, Radio Holland recently struck a deal with China Navigation Company for the maintenance of its navcom equipment onboard the owner's newbuild, multipurpose vessels and bulk carriers.
"The maintenance agreement with Radio Holland has been designed to dovetail with the end of the warranty period for our newbuildings," says Martin Cresswell, Fleet Director, China Navigation Co. Pte., "and is a continuation of the excellent cooperation that we have built over the last few years. The agreement incorporates remote monitoring, which we believe will significantly reduce out of service periods, increasing operational safety."
MAN Diesel's largest two-stroke engine yet
Just this past June, China State Shipbuilding Corporation (CSSC) acquired Wärtsilä's 30% shareholding in Winterthur Gas & Diesel Ltd. (WinGD). WinGD, Winterthur, Switzerland, will continue as an independent, international company to develop and innovate its two-stroke low-speed marine engine portfolio serving all merchant markets and customers worldwide.
WinGD was one of the earliest exponents of diesel technology. It started the development of large internal combustion engines in 1898 under the "Sulzer" name.
"With the transfer of the shares in WinGD from Wärtsilä Cooperation to CSSC, we will be able to establish even closer cooperation with one of the leading global shipbuilding conglomerate CSSC enabling us to accelerate the development of reliable, efficient and innovative two-stroke low-speed engines meeting the market demands of merchant shipping of the future. WinGD will continue to work with the Wärtsilä Corporation Service Network to serve our customers for after-sales support," says Martin Wernli, CEO of WinGD.
In other news in the two-stroke diesels, this past May, the 19,437-TEU MSC Jade was delivered by Korea's Daewoo Shipbuilding & Marine Engineering (DSME) with what is the largest and most powerful engine yet from MAN Diesel & Turbo. Built by Doosan Engine in Korea under license from MAN Diesel & Turbo, the MAN B&W 11G95ME-C9.5 two-stroke engine is rated at an impressive 75,570 kW (103,000 hp).
The G95 is a popular choice in the large containerships (9,000 to 21,000 TEU), with 68 sold in the segment since August 2013.
"We attribute the G95's popularity in this segment to its ability to provide sufficient power for such vessels to reliably achieve their desired operating speed," says Ole Grøne, Senior Vice President Low-Speed Sales and Promotions, MAN Diesel & Turbo. "Here, the G95's rpm ensures that a propeller of optimal size can be employed, in turn delivering a low fuel-oil consumption for an optimal fuel economy.
Japan's Mitsui Engineering & Shipbuilding, another MAN Diesel licensee, completed the world's first ME-GIE ethane-operated two-stroke diesel engine. The Mitsui-MAN B&W 7G50ME-C9.5-GIE will be installed in the first of three 36,000 m3 liquefied ethane gas carriers being built by Sinopacific Offshore Engineering in China.
MAN Diesel & Turbo reports that ethane was chosen as fuel over HFO because of its competitive pricing as well as the significantly shorter bunkering time it entails. As a fuel, its emissions profile is also better than HFO, as it contains a small amount of sulphur, 15-20 lower CO2 and emits signficantly fewer particles during combustion. The ME-GI engine can also easily be converted to run on methane, if the operator desires.