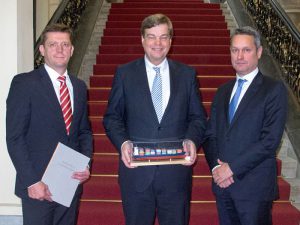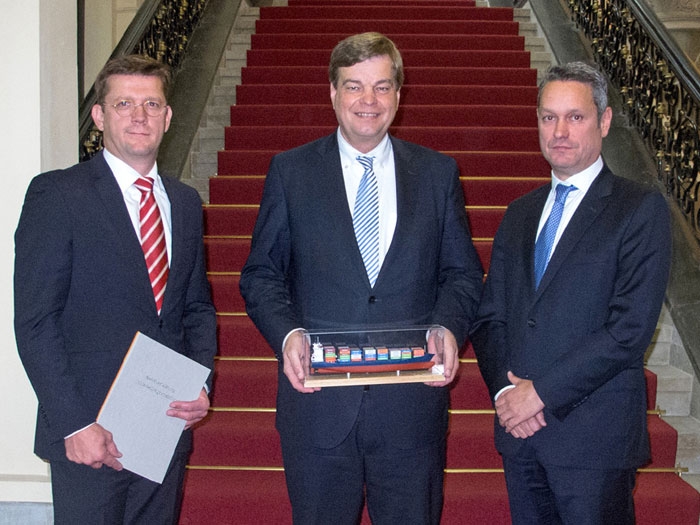 Funding was provided through the federal program Mobility and Fuel Strategy which promotes the maritime use of LNG as an environmentally friendly fuel.
"For many years our shipping company has been committed to 'Green Shipping' – through the development and implementation of more efficient alternative propulsion systems," said Gerd Wessels, Managing Owner of Wessels Reederei GmbH. "With the conversion to LNG we and our partners are showcasing our technical expertise and demonstrating practical environmental solutions for the merchant marine industry."
Wessels Reederei has been investigating the conversion for the past two years, in collaboration with the main engine manufacturer, MAN Diesel & Turbo, and gas specialist TGE Marine Gas Engineering GmbH.
Delivered in 2011 by China's Jiangdong Shipyard, Wes Amelie is a modern 1,000 TEU containership that operates in the North Sea and Baltic.
Wes Amelie has 23 sister ships, 16 of them structurally identical, and in selecting the vessel for conversion, special attention was paid to the scalability of the engineering services as well as the development costs, significantly reducing the costs for follow-up projects. continent.
One reason for the providing of funding for the conversion by BMVI is that it contributes to resolving the "chicken and the egg" problem of LNG fuel availability vs. demand by being a a demand-generating flagship project.
Wessels Reederei says that "due to the long delivery time for LNG tanks," the conversion will begin in fourth quarter 2016, with full operational usage of LNG as fuel planned for early December 2016.