Marquette Transportation Company, LLC Now Hiring-Port Captain
Written by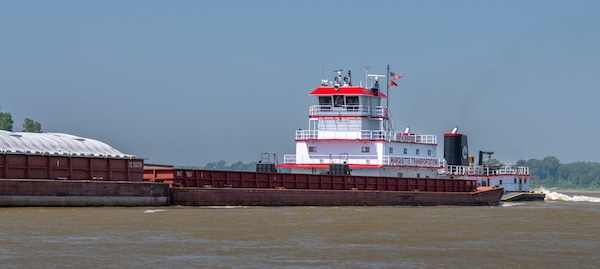 Marquette Transportation Company, LLC one of the industry's largest marine transporters, is seeking a Port Captain for its Paducah, KY office.
Principal responsibilities: Manage day-to-day operations for 10-12 line haul towboats, serve as primary liaison between vessel management and shore side personnel, monitor conditions and make information necessary to support navigational decisions, respond to vessel emergencies, and make frequent vessel inspections to ensure safe and efficient vessel operations are maintained.
Qualifications: Master of Towing Vessel license preferred, 5-10 years of vessel operations experience on the inland waterways, 40% travel to vessels, must be willing to stand weekend/evening duty and well versed on regulatory requirements and vessel inspections.
About Marquette: Founded in 1978, Marquette is a leading provider of inland marine transportation services. Our Company operates over 130 towboats on the Mississippi River System, Gulf-Intracoastal Waterway, and near-shore coastwise market. In addition, the Company controls over 1,200 dry cargo barges. With approximately 1,600 vessel and shore-based employees, Marquette is the largest provider of independent towing services within the inland waterways.
Marquette offers competitive pay, health, dental & vision insurance, 401K plan with company match, bonus plan, company paid life insurance, short- & long-term disability, flexible spending account, critical illness, accident insurance, and other incentives! To apply visit our website at: www.marquettetrans.com