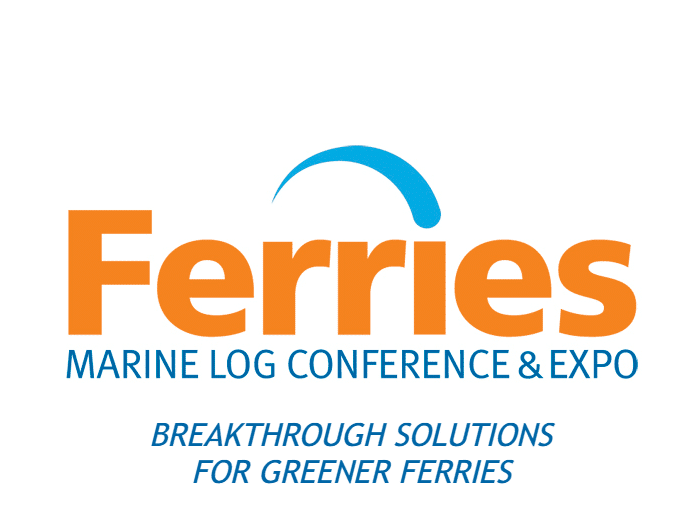 November 1, 2022 - November 2, 2022 | Grand Hyatt San Francisco | San Francisco, CA
Event Info
Overcoming regulatory hurdles and accessing funding for alternative fuel technologies
Marine Log's 35th Annual FERRIES Conference will take place in San Francisco on November 1 and 2, 2022.
Four Reasons to Attend
• Stay current on regulatory issues, decarbonization, alternative fuels, and cutting-edge technology for these vessels.
• Connect with high-level executives who make decisions and influence the operation, design and construction of ferries.
• Get the scoop on new products and services making a difference in the ferries industry.
• Enjoy two days of networking, education and fun.
With major funding opportunities under the Bipartisan Infrastructure Act, the U.S. ferry industry is focusing on growth—and the green innovation required to qualify for that funding. FERRIES 2022 will put a major focus on green tech, electrification, new fuels, and on what's involved in unlocking grant funding and overcoming regulatory hurdles.
SPONSORSHIP & EXHIBIT SALES
Sponsorships and exhibits are available for this event.
David Harkey, Sales Manager, Marine Log
[email protected] | 973.563.0109
HOTEL
Attendees can reserve at the Grand Hyatt San Francisco for $239 per night (plus taxes, fees). Our room block ends on October 17, 2022.
Grand Hyatt San Francisco
345 Stockton Street
San Francisco, CA 94108 USA
Make a Hotel Reservation >>
CONTACT US
[email protected]
Sponsorships
FERRIES 2022 is an opportunity for the ferry industry to come together to share experiences, network, look for new suppliers and reconnect with existing suppliers. This means it is an opportunity to put your company at the center of the action through sponsorships designed to provide maximum return on your investment.
SPONSORSHIP SALES
David Harkey
Sales Manager, Marine Log
T: 973.563.0109
E: [email protected]