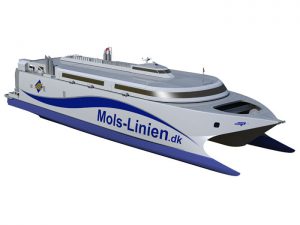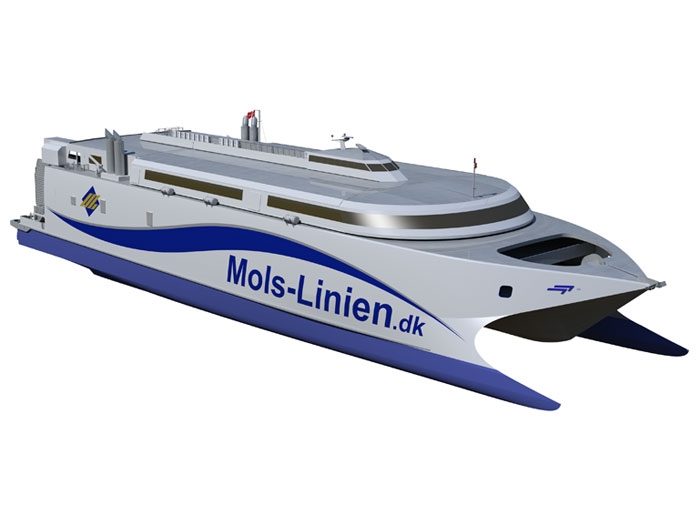 In total, four 20V28/33D STC engines, each delivering 9,100 kW, will drive the four waterjets that will power the 109-m, wave-piercer.
"This is an important order for us and a welcome addition to our existing references in the high-speed ferry segment," said Lex Nijsen – Head of Four-Stroke Marine – MAN Diesel & Turbo. "It is a technically-enhanced, repeat order with our newest, state-of-the-art engine; a success that builds on our ability to deliver engines with unrivlled fuel consumption in their class within a tight, customer-defined schedule. Importantly, it also builds on our existing good relationships with both Incat and Mols-Linien."
Engine delivery is due over two shipments in September and October, 2016.
KatExpress 3, which is scheduled for completion by March 2017, will have 1,000 tonnes deadweight, with seating capacity for 1,000 persons and up to 411 car spaces, or a combination of cars, trucks and other vehicles.
The newbuilding's near-sisterships KatExpress 1 and KatExpress 2 are both currently in service for Mols-Linien and were also built by Incat.
The MAN 28/33D STC is a compact, powerful engine with a high power-to-weight ratio. It is fully compliant with current environmental standards and employs an advanced SaCoSone engine-control system. The engine has been installed in several ferry applications and is also regularly employed by naval segments.
Characteristics of the engine include:
most powerful engine in its class and proven in service
high power-to-weight ratio
best-in-class SFOC
low maintenance costs due to long service intervals and on-board maintenance
robust design for high availability
capable of continuous, low-load operation
high torque for fast acceleration
unrestricted operation
IMO Tier II and EPA Tier 2-compliant.