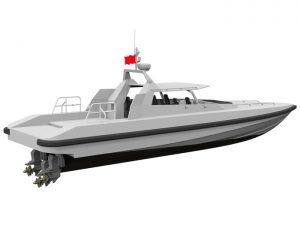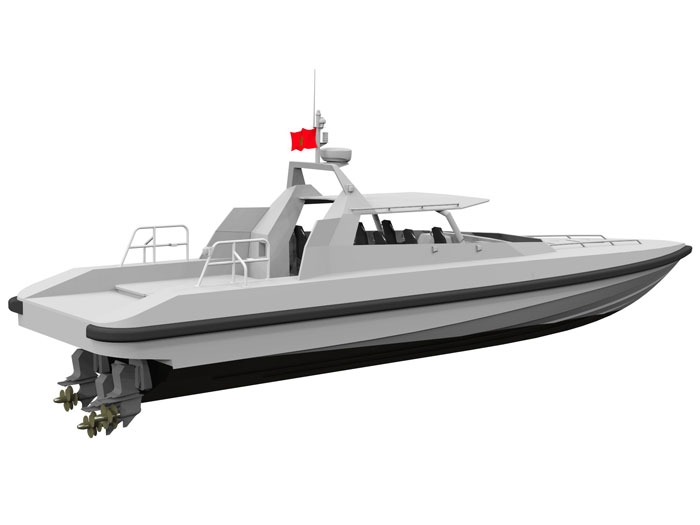 They will be used to combat illegal activities such as terrorism and smuggling in Moroccan waters.
Designed for ultra-fast operations, the Interceptor 1503 can reach speeds of up to 60 knots, thanks to combining an outstanding propulsion system —powered by three MDS (Marine Diesel Sweden) VG-32 diesels — with cutting edge lightweight composite materials.
Each diesel drives a separate stern drive. The hull is constructed from fiber reinforced plastic in an epoxy resin matrix – renowned for its resistance to impact and fatigue as well as its lightweight properties.
Well suited for tracking down and taking appropriate action on illegal activities, the highly maneuverable Interceptors also have additional space in the cockpit for search and rescue survivors.
As international security concerns have heightened, Damen has seen growing interest in its range of Interceptor vessels. In response, it is continuing to invest in a substantial Research and Development program to design and build safe, strong and ultra-fast composite vessels.
Although the Interceptor has been in Damen's portfolio for some time, the five vessels in this latest ordervwill be the first in a new series of reengineered vessels.
All five Interceptor 1503 vessels will be constructed at Damen's state-of-the-art shipyard specializing in composite vessel construction in Antalaya, Turkey.
The first vessel will be delivered in June 2016, followed thereafter by one vessel every six weeks