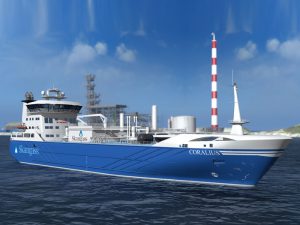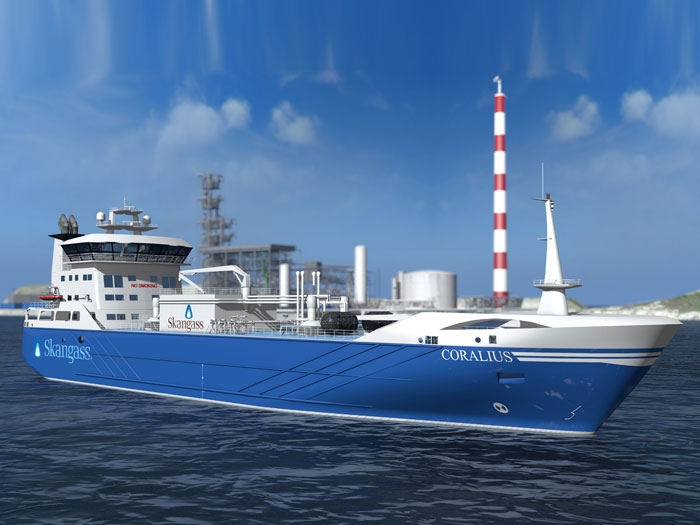 The contract with Wärtsilä was placed in September. The Wärtsilä equipment is scheduled for delivery in 2016 and the vessel is due to be delivered in February 2017.
When delivered, the ship will be operated on a long-term charter by Skangass, the leading player in the Nordic and Finnish LNG markets. Sirius Veder Gas AB, the owner of the new vessel, is a joint venture formed by Sirius Rederi of Sweden and the Netherlands based Anthony Veder Group.  
The Wärtsilä propulsion package will comprise a 6-cylinder Wärtsilä 34DF dual-fuel main engine capable of running on either LNG or diesel, a reduction gearbox with power take-off (PTO), a shaft line suitable for use with environmentally friendly lubricants and equipped with a Wärtsilä Airguard aft seal that allows zero emissions, and a Wärtsilä controllable pitch propeller.
The latest Wärtsilä 34DF engine version features high power output and reduced fuel consumption in both gas and diesel modes. In gas mode, the vessel will comply with the IMO's Tier III NOx emission regulations without need of secondary exhaust cleaning systems.
"We are committed to developing energy-efficient solutions for small to mid-size LNG shipping. The use of LNG as a marine fuel is rapidly increasing and there is growing demand for efficient bunker and feeder vessels. Wärtsilä has both the technology and the experience necessary to meet the needs of this market," says Jan Valkier, CEO of Anthony Veder.
"Since Wärtsilä introduced dual-fuel engine technology, more than 1,300 Wärtsilä DF engines have been ordered. Similarly, bunkering and feeder vessels such as this one are also increasingly taking advantage of our proven technology. This extensive experience adds tremendous value as it allows us to provide expert engineering and project support to the shipyard, which importantly saves time and reduces risk," says Göran Österdahl, General Manager, Wärtsilä Marine Solutions .