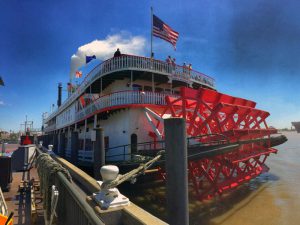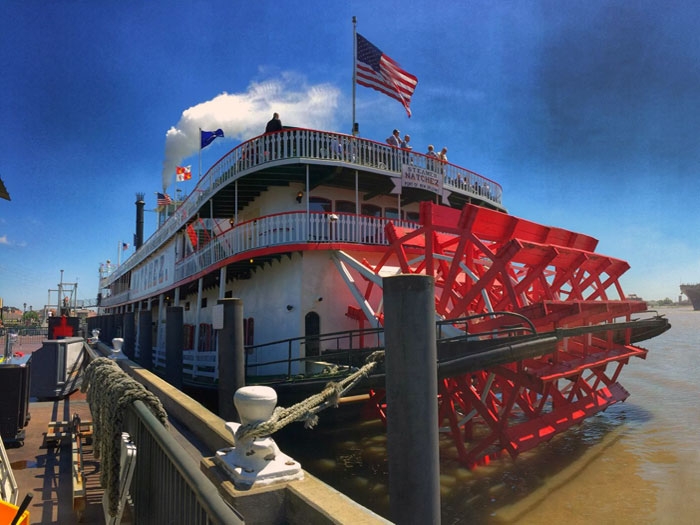 Naval architects and marine engineers DeJong & Lebet, Inc., Jacksonville, FL, have been contracted by the New Orleans Steamboat Co., owners of the Natchez, to design a new 600-passenger riverboat for Mississippi River operation.
DeJong & Lebet's Andy Lebet tells Marine Log that the new river steamer will be a traditional powered vessel, with Tier 3 engines, props and built to U.S. Coast Guard Subchapter K requirements. In keeping with the New Orleans Steamboat Co.'s aim of offering top-notch cuisine and excellent customer service, the riverboat will be outfitted with a full galley and dining rooms on three decks, with two dumb waiters and a passenger elevator.
Right now, New Orleans Steamboat Co., has requested pricing from shipyards on building the vessel. According to New Orleans Steamboat Co. spokesperson Adrienne Thomas, those bids are expected to be in in January. Thomas says the new vessel would be delivered in the second quarter of 2017.
Meanwhile, Lebet says his company has been busy, with work on three Circle Line Sightseeing ferries being built at Gladding-Hearn Shipbuilding in Somerset, MA, and the design of a 400-passenger, Subchapter K vessel for Winston Knauss of Sir Winston Yachts. Lebet says that the new boat will be the 16th that DeJong & Lebet has worked on with Sir Winston Yachts. Many of the vessels are working in cities around the U.S.