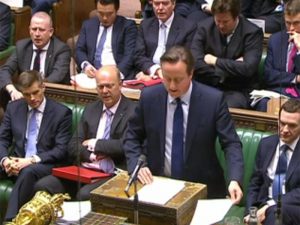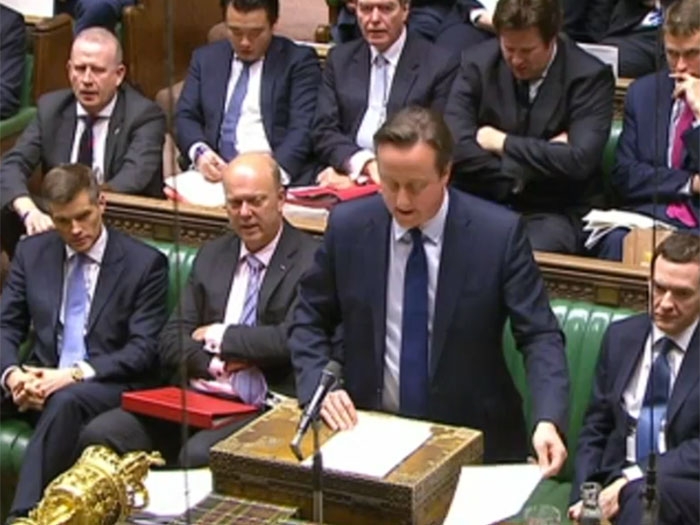 Notably, the buy of advanced Type 26 Global Combat Ships will be cut to eight ships from the previously announced 13. 
The Type 36 ships are intended to replace the Royal Navy's current Type 23 frigates in their anti-submarine role and the cuts to the program aren't going down well in Scottish shipbuilding circles.
Overall, though, the plan adds to the number of ships in the fleet.
"We will maintain our fleet of 19 frigates and destroyers," says the review. "We will also launch a concept study and then design and build a new class of lighter, flexible general purpose frigates so that by the 2030s we can further increase the total number of frigates and destroyers. These general purpose frigates are also likely to offer increased export potential. We will buy two further new offshore patrol vessels, increasing the Royal Navy's ability to defend U.K. interests at home and abroad."
The two new Queen Elizabeth Class aircraft carriers, the largest warships ever built for the Royal Navy, that will enter service from 2018, will also get added punch with an increase the number of F35 Lightning aircraft being bought. And one of the two carriers will be enhanced to support the amphibious capabilities of Royal Marines 3 Commando Brigade.
Three new logistic ships will be built to support the fleet, in addition to four tankers that will enter service from 2016.
BALLISTIC MISSILE SUBS WILL COST MORE
Not too surprisingly, Britain's 20 year plan to replace the Vanguard Class of nuclear-armed submarines with a new class of four submarines, currently known as Successor, is starting to look a lot more expensive, going up from a previously estimated ›£25 billion to £31 billion, with a further £10 billion being budgeted for contingency."The revised cost and schedule reflect the greater understanding we now have about the detailed design of the submarines and their manufacture," says the review.
Download the National Security Strategy and Strategic Defense and Security Review HERE