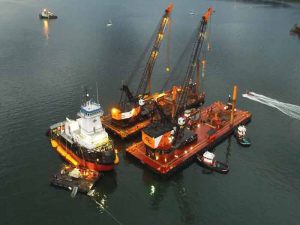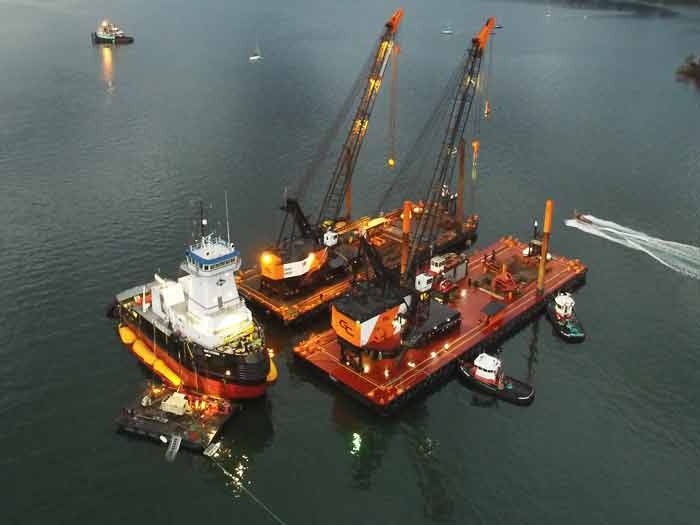 The sister ATB tug, the Tina Pyne, is is scheduled for launch in December 2015.
The new track and dolly system was specifically developed by Engineering Heavy Service (EHS) for vessels greater than 1,000 tons. It is a development of the system that has been used successfully multiple times for transferring the Washington State Ferry 144 car ferry superstructures fabricated at Nichols Brothers on to a barge for transport to assembly with the hull.
The EHS launch system moved the ATB from the shipyard to the launch ramp. General Construction provided two floating cranes to assist in the final lifting of the vessel, shuttling it to deeper water.
The vessel was towed to Everett, WA for lightship, stability testing and fuel transfer. Following this the tug will be towed to Nichols Brothers outfitting pier in Langley, WA, located across the Puget Sound from Everett, WA, for final outfitting, dock and sea trials before its final delivery.
The new launch system significantly increases the displacement and draft of the vessels that Nichols Brothers can haul and launch in the future. Currently the shipbuilder is engineering to install ridged buoyancy tanks to the side of the launch frame, eliminating the need for the floating cranes in the future.