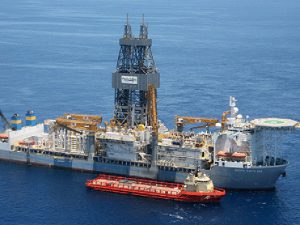 The Pacific Santa Ana was beginning drilling operations for Chevron.
According to the operator, operations on the drillship have been shut down. There were no other injuries reported and personnel remain on the drill ship. There was no reported pollution.  
No details of the circumstances of the fatality have been released.
BSEE and U. S. Coast Guard inspectors traveled to the drillship yesterday and began collecting evidence and taking statements. The incident will be investigated by both BSEE and the U. S. Coast Guard.