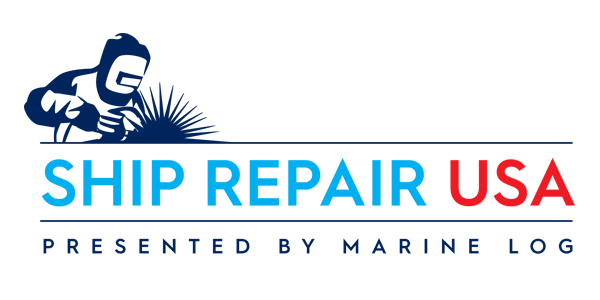 June 20, 2023 - June 21, 2023 | Doubletree by Hilton | New Orleans, LA
Smarter Maintenance. Smarter Conversions. Better Operations.
Event Info
Ship Repair USA will bring together ship repair facilities and vessel owners and operators to discuss reasons why operators select specific yards, how to meet environmental and economic goals, and ways to keep vessels compliant and competitive through a ship's lifespan of repairs, upgrades, retrofits, repowers and conversions.
Call for Papers
Submit a presentation proposal by January 20, 2023, to be considered for a conference session.
Topics of Interest (although we are open to any suggestions)
The selection process: How to choose a repair yard that fits your needs

 

Repair contracts:

What to insist on and what to be flexible on 

 

Small shipyard grants—Experiences with the process 

 

Title XI financing and the repair yard 

 

Green repairs: How can repair yards benefit in the push to go green? 

 

What's next for vessel compliance and how yards can help

 

Coatings choices, surface prep and coatings application

 

What can be accomplished afloat and what requires a haul out?

 
Submission Guidelines
Please send a presentation synopsis and a brief business biography to Heather Ervin at [email protected] Presentation proposals from suppliers should focus on educational case studies.
Sponsorships
Ship Repair USA sponsorship packages offer branded sessions, lead generation, custom email deployments, event tours and more. For more information, contact David Harkey at 212.620.7223 (office) or 973.563.0109 (cell) or [email protected]
Hotel Reservations
Attendees of Ship Repair USA can book at the Doubletree New Orleans at the group rate of $149/night (+taxes/fees). Our room block closes on May 27, 2023.
Doubletree by Hilton New Orleans
300 Canal Street
New Orleans, LA 70130 USA
504.581.1300
Sponsorships
Ship Repair USA is an opportunity for ship repair facilities and vessel owners and operators to come together to share experiences, network, look for new suppliers and reconnect with existing suppliers. This means it is an opportunity to put your company at the center of the action through sponsorships designed to provide maximum return on your investment.
David Harkey
Sales Manager
212-620-7223 (office)
973-563-0109 (cell)
[email protected]