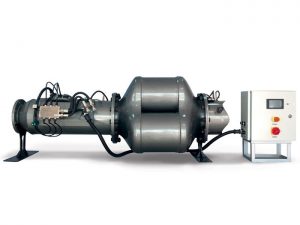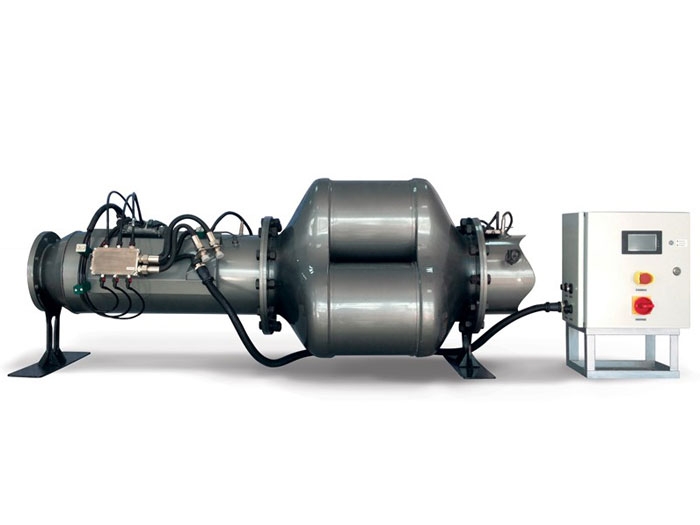 The certificates cover key components of the system, including the complete dosing and control system, injectors, load sensors and the human machine interface (HMI) remote monitor, as well as catalyst and reactor hardware configurations for IMO Tier III applications.
"We're pleased to receive this important classification. Tenneco's high horsepower SCR technology is designed to meet IMO Tier III NOx reduction requirements that take effect in 2016 and this classification further demonstrates our readiness to deliver these solutions for ships or vessels anywhere in the world," said Jay Kedia, Tenneco managing director, large engine.
Tenneco's SCR aftertreatment system features a complete dosing control solution specifically designed for marine engine applications up to 7,500 kW or 10,000 hp. The system is designed to enable propulsion and auxiliary engines to meet U.S. EPA Tier 4 and IMO Tier III regulatory requirements and provide precise and reliable delivery of liquid urea via a proprietary, high-performance injector design, a precision mechatronic fluid delivery pump and customizable remote monitoring and controls.
In the past year, the company has conducted a series of validation tests to demonstrate how the system's form, fit, function and performance capabilities can be easily integrated into a vessel's engine and control architecture.
Most recently, through a partnership with the Texas A&M Maritime Academy, Tenneco conducted saltwater sea trials onboard the TS General Rudder in the Gulf of Mexico. Tenneco's SCR system was installed on a 33-year old 800 horsepower, Tier 0 engine that was operational for the duration of the Academy's summer cruise training period. Results demonstrated NOx reduction levels that kept the General Rudder compliant with today's stringent U.S. EPA Tier 4 marine emission requirements under all operational conditions.
Tenneco conducted similar tests on a 224 ft\ training vessel in the Great Lakes in 2014. In a series of validation tests, including the ISO 8178 E2 cycle, when a similar engine was outfitted with Tenneco's SCR system, the engine met all criteria for IMO Tier III, including NOx.
In addition to DNV GL classification, Tenneco's high horsepower SCR system has been awarded product design classification from ABS, and is designed to meet the requirements of other major maritime classification societies including CCS, KR and Class NK.
SCR System Features
The SCR system's modular design enables seamless integration for a broad range of engine sizes and works with electrically or mechanically controlled engines. It has been validated for durability and all components are easy to maintain and service without the need for special tools.
The fluid delivery system with dosing control software is capable of managing multiple injection points and sensors. The system can support urea flows up to 120 meters, which enables a wide array of installation options. Airless urea injection provides high dosing accuracy and consistency without the need for dedicated compressed air.
The system's Human Machine Interface (HMI) can be accessed on the front of the fluid delivery box or remotely via a touch screen tablet. It features an easy-to-use interface to monitor and control all system parameters including but not limited to NOx reduction performance and urea concentration levels in real time. Onboard diagnostics are capable of monitoring more than 100 parameters including urea leakage, sensor faults and backpressure.