Webinar: Bring Back Confidence and Increase Ridership in the Ferry Industry
Join Marine Log for a live webinar on September 28, 2021 at 2:00 p.m. EDT.
With the passenger ferry grant program accepting applications until October 5th, learn about how to apply to access this government funding, the sorts of projects that qualify and how you can apply technologies that can help keep passengers safe, bring confidence back to public transportation and increase ridership. Register now >
While ferry operators have always prioritized keeping passengers safe, the impact of SARS-CoV-2 on the industry has changed the conversation to include how we are cleaning the air and surfaces of these vessels.
In addition to keeping ridership safe—which comes at additional operational costs—ferry operators also have the secondary challenge of bringing confidence back to passengers. Passenger demand for air purification will not go away after COVID and ferry operators are going to be held to a higher standard.
Attend this webinar and learn:
About government funding available for passenger ferry operators
About technology that can help increase your ridership and provide a safe space for both passengers and vessel operators
How these offerings can provide better protection than current sanitation measures while significantly lowering operating cost.
A live audience Q&A will round out the discussion. Questions can be submitted via an easy-to-use digital platform and will be answered by the panelists as time allows.
United Safety is a registered EPA establishment (99626-PA-1).
Ray Melleady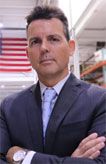 EVP of Seating & Technology
United Safety
Jeff Krueger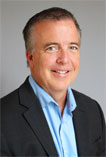 VP of Field Operations
United Safety
Heather Ervin

Editor in Chief
Marine Log
REGISTER NOW