ABS Executive Kirsi Tikka discusses IMO 2020 Sulfur Cap
Written by
John Snyder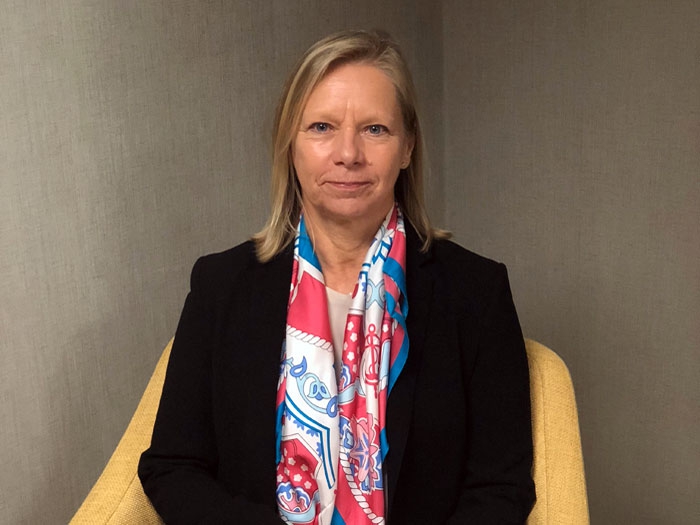 OCTOBER 30, 2018 — For shipowners, the clock is ticking on one of the shipping industry's most significant air emission regulations. The IMO 2020 Global Sulfur Cap, due to take effect January 1, 2020, will mandate that shipowners burn 0.5% sulfur fuel to comply or use other means such as exhaust gas cleaning systems — so-called scrubbers — if they want to burn heavy fuel oil or operate their ships with dual fuel engines that can burn Liquefied Natural Gas (LNG) or another alternative fuel.
All ships that operate outside current Emissions Control Areas (ECAs) will be required to use fuel oil with a maximum sulfur content of 0.5% while vessels operating within ECAs will be required to use fuel oil with a maximum sulfur content of 0.10%. Currently, there are ECAs in North America and the U.S. Caribbean, Baltic and North Seas, and along certain parts of the coast of China.
To get some insight into the widespread ramifications of the IMO 2020 Sulfur Cap, we spoke with Kirsi Tikka, the well-respected ABS Executive Vice President and Senior Maritime Advisor, Global Marine. Tikka spoke with us about the advantages and disadvantages of each of the compliance options, as well as future IMO regulations regarding the reduction of CO2 emissions and greenhouse gases.
Kirsi will be the keynote speaker for Marine Log Smarter Ships 2018, which is set for December 11, 2018 at the India House in New York City. The conference will examine best technologies and best practices for compliance, with an emphasis on improving efficiency and increasing digitalization.
You can listen to the interview with Kirsi by clicking on the arrow below.